Mass Humanities Associate Director of Development Michelle Wilson interviewed Professor Gordon-Reed via email in August 2021.
Can you tell our readers the condensed history of your life so far?
I was born in Livingston, TX, and grew up in Conroe, TX. I went to Dartmouth College and Harvard Law School. I married my HLS classmate Robert Reed. We moved to New York, where we live now. We have a daughter and a son. I practiced law for seven years, then went into academia. I taught first at New York Law School and Rutgers-Newark. I came to Harvard in 2010.

How were you introduced to the humanities as a young child?
My mother read to me. She also insisted I take piano lessons.

What (or who) led you down the path toward your career as an author, historian and educator?
I think the love of reading set me on this path.

You write extensively about Thomas Jefferson and the Hemings family- many of whom were the former president's slaves. What initially drew you to him? And the Hemings?
I read a child's biography about Jefferson and life a Monticello when I was in the third grade. I read about the Hemingses when I was about twelve. I was interested in a person who loved to read as much as I did. Also, in the idea of a person who wrote the Declaration of Independence, but who also enslaved people. The Hemingses interested me because they were a family that lived in slavery at this one place for almost fifty years, with complicated family ties to the people who enslaved them.

In your research, you uncovered some highly controversial facts related to Jefferson and Hemings' relationship, most notably that Jefferson fathered seven of Hemings' children. Did you face pushback from other Jeffersonian historians? If so, how did you navigate that?
I had some pushback, but not as much as I anticipated I would have. Most people in the country had no problem with the story of Hemings and Jefferson. It really was more a matter of historians. The DNA tests that corroborated what I said were very helpful.

What do you think about the term "historical revisionism" as it relates to our country's current struggle with misinformation/questioning of proven facts?
History is always being revised. People don't like it when there are new and different questions asked about material that they feel is familiar to them. It's a process that has to be, given that we always find new information and new ways to look at material.

How do you think future historians will write about this time in our country's history?
With the same sense of wonder that we have when we look back on times gone by. People in the past are different but, in some ways, they are very similar. That combination throws us off sometimes. The same will happen in the future.

In past interviews, you've discussed the importance of learning about and sharing the stories of enslaved people and other marginalized members of society. How do you think the humanities can help us share stories of underrepresented people today?
Well, we learn about people though so many different media; not just history books. Fiction, music, painting, sculpture all can give valuable information about people who did not have the chance to make the kinds of records on which historians typically rely.

In your current book, On Juneteenth, you explore the origins of Emancipation Day and the impact that African Americans have had on Texas history. Can you share why you chose to write about Juneteenth through personal essays rather than a strictly historical lens?
I thought it would be more affecting, reach more people, if I approached the subject of Texas through a personal lens. People are interested in people and, for many, hearing from a living person the connections to history that informed his or her life can make that history more meaningful.

It has been a turbulent year, both politically and socially. How do you think the Humanities can help us navigate these times of uncertainty? They remind us that there have been turbulent times before, and we weathered them. We can imagine there was a placid past, but if you look hard enough – maybe even not that hard—you can see that societies are almost always being roiled by one issue or another.
Mass Humanities Associate Director of Development Michelle Wilson interviewed Dr. Richardson via email in August 2021.
Tell me about a time as a child/young adult when you were inspired by the humanities— History? Literature? Philosophy?
This question brings to mind visiting the Hirshhorn Museum when I was about 12. I had never seen modern art before, and was simply blown away by the Mondrians and Pollocks. All I wanted to do was to sit and look at them, and continually begged to be let off going to other museums so I could go back to them. I didn't understand those paintings then and I probably don't now, either, but I still find their depth and construction of order out of randomness mesmerizing.
Years later, in college, I was similarly inspired by Shakespeare's Macbeth, which I read and reread until I had memorized long passages of it. It was not for many more years that it hit me that Macbeth is all about politics and power, and that my fascination with it was likely foreshadowing.
What, or who, led you down the path toward your career as a historian and educator?
Lots of influences growing up around storytellers who explained how history shaped the present, but there was actually an event that turned the trick.
I was a very indifferent college student, resenting the courses I had to take and which seemed to my arrogant undergraduate mind largely to be a waste of time better spent reading in the library or doing actual physical work. But I was taking a course in Civil War history with Professor David H. Donald, and we had to write a research essay.
I had no idea what I would work on. So, one morning, probably around 10:00, I went down to Gov. Docs., as it was called, in the basement of Widener Library, and put a microfilm reel of the Chicago Tribune from 1861 into one of those old metal rocket ship-like microfilm readers where the image of the pages projected onto the floor of the machine. And, in the chill of that basement—it was kept cool for the film– I began to read through the war years.
I hadn't eaten—I'm not a breakfast eater—and the hours rolled by. I read the entire four years of the war, living through each battle, jotting down notes on things I'd never heard of before. (Why was Island #10 such a big deal?). I got colder and more lightheaded as I read through lunch, and then dinner, in my own world with that newspaper and my microfilm reader, the only thing lit up at my table in the twilight of that basement.
Finally, agonizingly, Robert E. Lee surrendered his Army of Northern Virginia. It was an incredible moment. We had lived through that terrible war, and we had survived. I was as relieved as if I were reading the papers hot off the press.
And then I turned the crank and the paper was bordered in black.
They had killed Lincoln. A Confederate sympathizer had killed the president. It was like the hand coming out of the grave at the end of the movie Carrie. I knew the story, of course, but seeing it unfold over the course of the day had made it absolutely real to me.
And that was it. I knew I had to make what was at stake in our history real to the rest of the world.
Your daily newsletter "Letters from an American" analyzes US Politics through a historical lens. Can you tell me a little bit about what inspired you to begin this project?
Readers. I never intended to start the letters. They were simply an answer to questions the people who read my Facebook page were asking. Learning has always seemed to me a collaborative process, so they more they asked, the more research I did. At the end of the day, I write down what I've found, and we all learn together.
"Letters from an American" is a pathway for many people to reengage with US Politics. Can you talk a little bit about the interconnection between the humanities and civic engagement?
People who are not active in politics often miss that government is simply us. Politics is how human beings decide to construct communities, and governments are the rules we use to order those communities. In order to set up those communities well, we have to understand who we are, and how we behave. Those things are the province of the humanities.
You have written several books on history and politics during your career. In your work In How the South Won the Civil War: Oligarchy, Democracy, and the Continuing Fight for the Soul of America, you suggest that America was founded on contradictory ideals. In the past year, racial injustice has been at the forefront of the national conversation. Do you feel that we are any closer, as a nation, to achieving the promise of equality?
My concern right now is that our democracy is under attack and that Americans are not adequately grappling with that threat. If enough of us recognize our danger and reestablish democracy, yes, we will be able to move close to achieving the promise of equality. But if we lose our democracy, the subsequent establishment of a modern national government based in racial and gender hierarchies will make the Jim Crow South look quaint. And so I worry.
It has been a turbulent year, both politically and socially. How do you think the Humanities can help us navigate these times of uncertainty?
Humanities both explore how humans have survived trouble in the past and create empathy for those people in those who have never experienced such crises. It has jumped out to me how much creativity there has been since the pandemic erupted, and how people turned to the arts for inspiration, community, and solace in those times. It gives me hope that the atomization of the past forty years, along with its celebration of individualism, might be easing.
Mass Humanities seeks six communities to host 2022-23 traveling exhibit.
Through a partnership with the nation's largest museum, Mass Humanities will select six local institutions to host "Crossroads: Changes in Rural America," a traveling exhibit produced by the Smithsonian Institution's Museum on Main Street program.
Applications open August 30 for museums, libraries, and other cultural centers interested in welcoming the Smithsonian to their communities. Organizations must be located in a town with a population of 12,000 or less to be eligible to host the exhibit. In October, Mass Humanities will select six sites for the "Crossroads" tour, which arrives in Massachusetts in September 2022.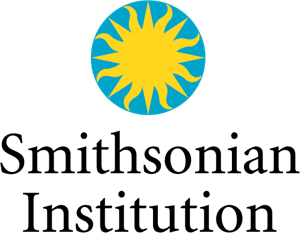 "Crossroads" explores how rural American communities changed in the 20th century. From sea to shining sea, the vast majority of the United States landscape remains rural with only 3.5% of the landmass considered urban. Since 1900, the percentage of Americans living in rural areas dropped from 60% to 17%. The exhibition looks at that remarkable societal change and how rural Americans responded.
"We're excited about the opportunity to partner with the Smithsonian for a Museum on Main Street tour," said Brian Boyles, Executive Director of Mass Humanities. "As our rural communities in Massachusetts face new challenges, this initiative offers local residents the opportunity to discuss the past, present and future of their hometowns."
The host sites will receive trainings from the Smithsonian along with a $10,000 grant from Mass Humanities to host programs during the exhibit, which will be on display for six weeks in each community. Grant funds also support trainings, publicity, planning meetings and staff time. Host sites will be responsible for developing public programs to support the exhibit, including at least one community conversation held in partnership with another local organization.
The state affiliate of the National Endowment for the Humanities, Mass Humanities receives major support from Mass Cultural Council.
"The collective stories and history of Massachusetts' rural towns are rich and colorful," said Michael J. Bobbitt, Executive Director, Mass Cultural Council. "And, as someone who lived and worked in the DC area for years, I know firsthand just how powerful and enlightening a visit to any of the Smithsonian Museums can be. This is a wonderful opportunity for rurally-focused cultural organizations to truly showcase the Power of Culture in their community, and I encourage all interested parties to apply."
Launched in 1994, Museum on Main Street (MoMS) is a Smithsonian outreach program that engages small town audiences and brings revitalized attention to underserved rural communities. The program partners with state humanities councils like Mass Humanities to bring traveling exhibitions, educational resources and programming to small towns across America through their own local museums, historical societies and other cultural venues.
For further information, contact Jen Atwood at jatwood@masshumanities.org.
Use this page to register and make payments. To make a donation without registering, enter "1" next to "Donation Only" and enter the amount next to "Additional Donation."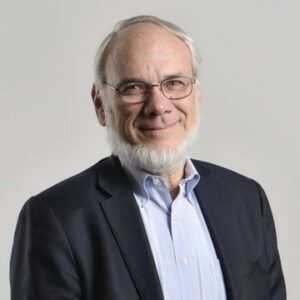 2021 Governor's Award Recipient John Burgess Reflects on Education, Negotiation, and the Humanities
My relationship with Mass Humanities has been a two-way street. I certainly like to think that I've contributed in different ways, but it's been an opportunity to get exposed to things I never would be otherwise: an exhibit in Somerville about immigrant life there, or the chance to visit a Clemente class, or to hear from a Clemente Course graduate. My mother and father didn't have access to education, which was a real challenge for them, so it really resonates to see people who work hard to get exposure to the humanities.
I was born in Waltham and I now live in Boston. So, I guess in terms of geographic progression, I don't have much to say for myself.  I've had the opportunity to teach in China and Switzerland and work in both D.C. and London.  I practiced law for many years with a wonderful group of lawyers, had a chance to teach, and have been the beneficiary of all sorts of friendships from colleagues I knew at my law firm, students, and my family. My wife practiced medicine in Chelsea for 30 years, which gave me insight into life in a different community and the challenges of the provision of medicine to all. I have two daughters and their reaction to having two professional parents, one lawyer and one doctor, was to become artists. One of them is a visual artist and the other writes for theater. She's had a play produced at the Huntington and written for television as well. I have three grandchildren who are six, four, and two.
I attribute my first introduction in the humanities to Walter Cronkite and my mother. Growing up in the 1950s and 60s, I watched a program of short documentaries called The 20th Century, which Cronkite produced. I would talk about the show with my mother and sometimes she would share insights from her own life. My mother never graduated from high school, so this interest in political science and history and current events was something that she taught herself. She encouraged me to learn about history and current events as well. I was curious about the stories behind the things I was watching. I read a lots of history books and biographies in elementary school. I was very interested in history and what it revealed about why things were the way they were.
The time in elementary school that I spent studying the humanities, I did on my own. I don't recall being a perfect student. I ended up in the seventh grade in the Roxbury Latin School where I joined the debating club. I got very interested in both the presentation, the rhetoric of debating and also building arguments. It wasn't a great leap to go from an interest in debating to law later on.
In college, I was a medieval history major and took many literature courses. I was the manager for the college radio station. We broadcast the 1970 Black Panther demonstrations and trials in New Haven live. My colleagues and I were fined by the FCC for some of the language used in the live transmissions. That made me interested in the news and how truth is conveyed in history and in contemporary media. I'm on the board of WBUR now, so this is how I initially became interested in media and news.
After all that debating and rhetoric, I assumed I was going to be a lawyer and of course being a lawyer meant being a litigator. I took a job at Hale and Dorr in Boston in part because I remembered that Joe Welch had defended the U.S. army in the McCarthy hearings. He was an amazing trial lawyer and that was going to be me. Well, my plan didn't work out. I became an international corporate lawyer and that was in fact much better for my personality.   Part of practicing law is being an educator explaining to a client why it is the way it is. I was of the view that it was better if clients understood. My father was a professor at the Harvard School of Public Health for many years. Like my mother, he did not grow up with many resources. He had an incredible range of shared experience with students from all over the world. I tried to emulate that in the law.  
I practiced law mostly in the high-tech area, which I enjoyed because it presented new issues every year. An example. What does social media do to privacy? How are issues of privacy handled differently in the U.S. and Europe? Here, people worry about their privacy, but we are a bunch of individualists. We also like to show up on social media in a conspicuous fashion. The European approach is very different. They have a real concern that you shouldn't involuntarily be subjected to personal details being disclosed.
I thought about those differences in collective histories. My German colleagues would remind me not only of the history of Nazism, but more recent history that the private details of personal life were owned in East Germany by the Stasi under Soviet supervision. There were warehouses filled with the most mundane and trivial details of people's lives. So, the Germans have a real commitment not to see that repeated. It also raises questions of ethics, and what it means to be an individual. One of the interesting things about the humanities is that the investigation is perpetual, and the challenges are always new; this is one example we had to deal with at a practical level during my time as a lawyer.
I currently teach a course called Law of the Sea at Tufts' Fletcher School where we explore international maritime law. People often connect literature with the sea…the Odyssey and other great works, but many don't realize how pivotal the sea is to our daily lives. Walmart is only possible because of ocean commerce and the law of the sea. The container ship is why all that stuff moves around the world and container ship commerce only works because the law of the sea embodies and endorses the doctrine of freedom of trade.
Freedom of trade was at the center of the growth of the Dutch and British empires. The ability to travel into other oceans was at the heart of the expansion of a European during the 17th, 18th, 19th centuries. There is a parody English school book called "1066 and All That", that summarizes that imperial subtext perfectly. It says the ancient rule of freedom of the seas was also known as "Rule Britannia". The freedom to seize what you want and do what you want with it. It means it's very hard to police pollution. It means it's very hard to deal with climate issues in the world's oceans. And those climate issues are critical. The way the history of the law in this context has evolved may create real problems for us going forward. The humanities are an integral part of dealing with these serious issues.
My favorite part of teaching is learning from the students. Last year I had students from the Chinese foreign ministry, the U.S. Navy and Korean coast guard who were approaching the issues from an ecological standpoint, a military perspective or through the lens of the rights of indigenous peoples in the high north. One key thing my father taught me is that you learn a lot from your students, and they can learn from each other. It goes back to the issues of debating and those humanities disciplines. What principles are you arguing from? How do you relate them? How do you listen to others respectfully?


In the early 1990s, I spent some time with a working group at Harvard's Kennedy School on advanced weapons technologies. I got a call through the Council on Foreign Relations saying they were doing fellowships. I applied within the area of arms control and ended up spending a year at the U.S. State Department during the Strategic Arms Reduction Treaty (START) negotiations with the Soviet Union
As a lifelong Democrat, it was interesting working in the Reagan administration. Reagan's attitude towards these issues was complicated and his attitude towards Russia very clear, but he and Gorbachev both for different reasons had some convergence on the fact that both nations were wildly oversupplied with enormously destructive weapons. Given my interest in European history and background, I ended up on a subset of START called the Intermediate Nuclear Forces Treaty, which banned short range nuclear missiles in Europe. And it actually got signed. I was very impressed with my colleagues, whether they were Foreign Service officers or military officers; they were truly dedicated civil servants.
It has been a turbulent time recently in our country and around the world, but I admit to some degree of optimism on a number of fronts. When you actually look at the scientific response to the COVID-19 pandemic, it's been extraordinarily successful. In terms of the national response, there are two ways to look at it. One is to argue the bitter division, the incompetence, the politicization of the whole process. But when you look at examples in history, you can say that it could have been worse. There was wide compliance across an individualistic population. There was a real commitment in terms of mask wearing, getting vaccinated, complying with public spacing limitations; that speaks of the civic life, which can't be ignored. Still, it remains a time of fragility.
The humanities remind us of the value of being human, and what it is to be a person and the value of civic life, both in terms of its rights and its responsibilities. Taking those away makes it easier to dehumanize people, and that can happen very quickly. And once you've dehumanized people, you can end up in a world of the Gestapo agent or the lynch mob. It's troubling when you realize how fragile those bonds are. The humanities are part of the glue, part of the strengthening of those bonds.
Funding made possible by the National Endowment for the Humanities.
Mass Humanities announces new grants for organizations across Massachusetts as they continue to recover from the impacts of the coronavirus. Through funding provided to the National Endowment for the Humanities (NEH) by the American Rescue Plan, the "Sustaining the Humanities through the American Rescue Plan (SHARP)" grants will provide up to $20,000 in support for eligible non-profit organizations and tribal entities.
Applications open July 6, 2021, with a final deadline of August 4. Mass Humanities expects to make awards by mid-September.
Since the outset of the COVID-19 crisis, humanities organizations have provided a source of solace, connection, information, and reflection. As our society recovers from and reckons with the pandemic's impact, particularly the systemic inequalities and racial disparities it laid bare, Mass Humanities is honored to provide this new opportunity.
Mass Humanities anuncia nuevas subvenciones para organizaciones de todo el Estado de Massachusetts mientras siguen recuperándose de los impactos del coronavirus. A través de fondos otorgados por el Plan de Rescate Estadounidense al Fondo Nacional para las Humanidades (NEH), las subvenciones para "Sostener las Humanidades a través del Plan de Rescate Estadounidense (SHARP)" ofrecerán hasta $20,000 para apoyar organizaciones sin fines de lucro y entidades tribales elegibles.
Las postulaciones abren el 6 de julio de 2021, con un plazo límite fijado para el 4 de agosto. Mass Humanities prevé otorgar subvenciones para mediados de septiembre.
Lea las directrices y otros materiales aquí
Watch a recording of our SHARP Grants webinar:
Questions? Contact Mass Humanities SHARP Grants Officer Meri Jenkins: mjenkins@masshumanities.org.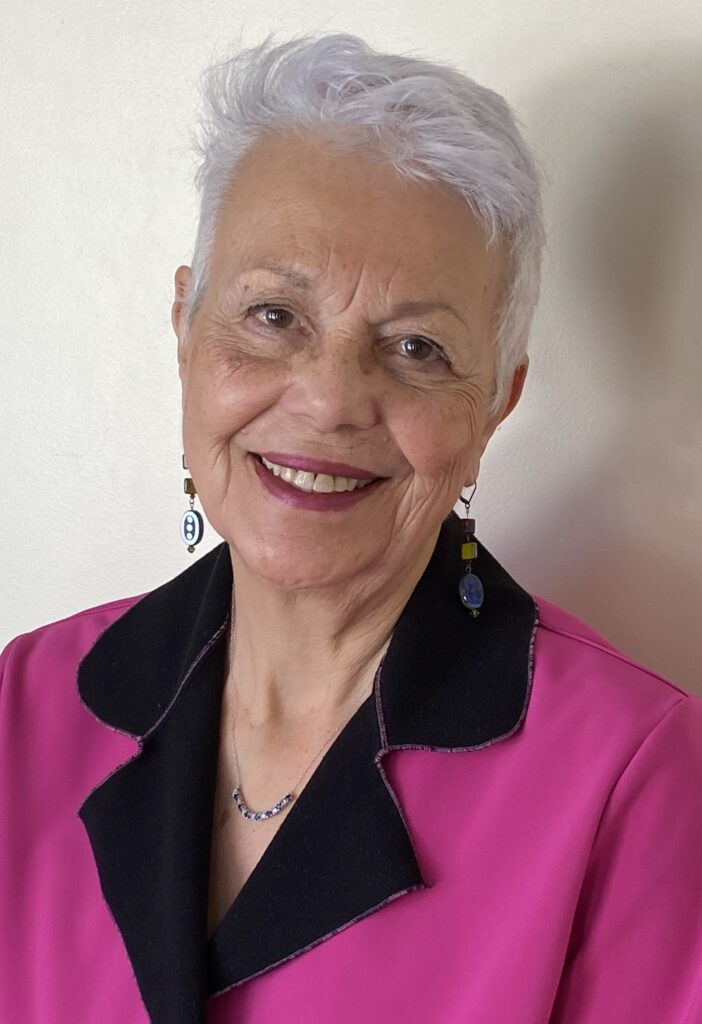 2021 Governor's Award Recipient Sonia Nieto Reflects on her Childhood, Family, and Career
My life has been a series of serendipitous events of good fortune combined with hard work. The best example of serendipity was meeting my husband on a train in Spain because we were accidentally assigned the same seat. We fell in love immediately and recently celebrated our 54th anniversary.
Given where I started, I'm not supposed to be where I am right now. I am the daughter of working class, Puerto Rican immigrants. My parents had very little formal education. My mother made it through her third year of high school and my father had to leave school in fourth grade to work on a farm. They had neither the knowledge nor the wherewithal to help us through school, and certainly not to push us toward college, although they always supported everything we did, including our desire to continue our education. I spoke only Spanish until I went to school and although we had no books at home, I learned to read as soon as I went to school. But in school, I never saw or heard about anybody like me in books. I didn't read a book by a Puerto Rican until I was out of college. All of that has an impact on your psyche and self-confidence. You start to think there's something wrong with you and your people rather than with the system that created that kind of perspective and instilled it in you.
From the time I started school, I knew I wanted to be a teacher because I saw teachers as women with power. I made a decision early on that I wanted to go to college and become a teacher. I'm not sure how I came to that decision except that I had a cousin, ten years older than me, who was at City College. When I was in fourth grade, my teacher asked the class, "How many of you are going to college?" I was in a class of mostly African American and Puerto Rican kids. I raised my hand high up in the air but as I looked around I saw that I was the only one with my hand up. My teacher said something like, "Well, we always need people to clean our toilets." That comment has stayed seared in my memory.
Until I was 13, we lived in poor, working class neighborhoods. My father owned a small bodega in Brooklyn. It was because of his willingness to work very long hours [16 to 20 hours a day, every day except every other Sunday when he took off the afternoon], and my mother's tireless work raising three kids, one of whom, my brother, was diagnosed as mentally retarded and autistic, that at that point we were able to buy a house in the middle-class neighborhood of East Flatbush. We were the first Puerto Rican family on our block and probably one of the first in the entire neighborhood. By moving to East Flatbush, I had the opportunity to attend one of the best public high schools in the city. My new classmates did not talk about IF but WHEN and WHERE they're going to college. Essentially, we moved zip codes and that changed my life.
I did well in high school but because going to college was not something my parents had expected or planned, I felt I had to ask my father if I could go to college. It wasn't because my parents didn't support our education but simply because they knew very little about it. I still remember being very nervous as I waited for him to get home one night. I walked over to him and asked, "Papi, can I go to college?" And he said, "Do what you can to get in. And we'll make sure that we do everything we can to support you." And they did, always.
I attended the small Brooklyn campus of St. John's University in Queens [the campus no longer exists, the larger building having since become a 12-story apartment building]. College changed my life and gave me a different perspective about my future. I loved it all: I was involved in the Spanish club, where I became president, and the international relations club where I became vice-president. I was also very active in a sorority. My experience at St. John's gave me the self-confidence I had been lacking and changed how I interacted with the world.
After graduating from St. John's, I spent a year studying for my master's degree in a program through New York University in Madrid where, as I've mentioned, I met my future husband. After returning from Madrid, I started working in the field of education and everything fell into place. I think I landed exactly where I was supposed to land. I loved teaching and later being a professor and researcher. First, I taught in an intermediate school in Brooklyn and after that at the first public bilingual school in the Northeast. After several years of teaching elementary and intermediate school, I was recruited to the Puerto Rican Studies Department at Brooklyn College. Even though I didn't yet have a doctorate, I was hired because I had been one of the city's first bilingual teachers and Brooklyn College was creating a teacher preparation program within the Puerto Rican Studies department and the School of Education.
My activism started when I became a bilingual teacher in 1972. It was there that I began to understand my responsibility to advocate for students who had been denied the equal and excellent education that all children deserve but that many – particularly children of color and those living in poverty – do not receive. That recognition became the impetus for my growing activism rooted in the struggle for public education and especially bilingual education, multicultural education, ethnic studies and, later, social justice more broadly. It was a volatile time in terms of civil rights as different communities were demanding recognition. I was involved in these demands, participating in takeovers, demonstrations, and other activities. I was briefly arrested for being one of the "BC44" for taking over the Registrar's Office at Brooklyn College. It was a heady time that taught me a great deal about the importance of civic education and social justice work. Three years later, we moved to Massachusetts so that I could study for my doctorate. The first course I took in the School of Education, now the College of Education, was an introduction to multicultural education. It was 1975 and the field was brand new. It opened up a whole new world for me, giving me the language for what I had been trying to articulate as a teacher and professor.
In April 1978, shortly before completing my doctoral studies, I went to Cuba with the Venceremos Brigade. Described by Wikipedia as "a politically motivated international organization founded in 1969 by members of the Students for a Democratic Society (SDS) and officials of the Republic of Cuba," the purpose of the Venceremos Brigade was to show solidarity with the people of Cuba, particularly with Cuban workers, after the Cuban revolution especially in light of the U.S. boycott of Cuba that has now lasted for more than 60 years. Over 48 brigades from all over the world, consisting primarily of young adults, have taken part over the years by working in the sugar cane fields, housing construction, and other forms of physical labor. I was a member of the 11th Brigade. At 35 years of age, I was probably one of the older members of the group. Our job was to help with building housing, which at the time was severely limited for poor and working-class Cubans. It was physically exhausting work, much more than I had experienced before that time. The campsite was located in the countryside, about an hour from Havana. We worked alongside Cuban workers who were very kind and forgiving of all our mistakes, even if they had to re-do most of the work we did! We lived in dormitory-style housing, with triple bunks, all the women living in one bunk and all the men in another. The hard physical work we did was complemented by visits to other parts of Cuba and talks about different aspects of Cuban life including education, the arts, and history.
Leaving my ever-supportive husband and 2 daughters for 6 weeks, being in Cuba taught me a great deal about humility, flexibility and, yes, what a hard day's work is really like. Of course, these trips weren't sanctioned by the U.S. government but having previously taken part in civil rights and other social justice movements, most of us Brigadistas felt that the U.S. stance on Cuba was not only unreasonable but also undemocratic. We wanted to see for ourselves what the Cuban Revolution was about. It was an exciting and eye-opening experience. While I understood that there were many social and political problems in Cuban society, I came back convinced that the United States nevertheless had a lot to learn from Cuba in terms of support for universal public education and health care, a reverence for the arts and humanities, and other policies.
The humanities have always been significant in my life. Ever since I started school and learned English, which started when I was six years old, I've always been a reader. As a child, I gravitated toward the books that most spoke to me. The most inspiring were about adventurous women, like Heidi, Little Women, even Mary Poppins. One of my research areas as a faculty member was Puerto Rican children's literature, maybe because I never saw books about Puerto Ricans when I was a kid. We weren't at all like the people in the books that I read and I guess it's no surprise that I ended up focusing on literature and education as a graduate student and, later, as a researcher and teacher. I went to Spain to study Spanish and Hispanic literature. As an academic, my research centered on Puerto Rican children's literature and multicultural education. I also loved history, though not necessarily how it was taught in school. I took a course on the constitution at St. John's as an undergraduate student and it was probably the first history course I loved.
I have written over a dozen books throughout my career and I would say that my first, in 1992: Affirming Diversity: the Sociopolitical Context of Multicultural Education, now in its 7th edition, best encapsulates me as a writer and educator. Although it took me just about 2 years to write, it took conceptualize, it took many more to conceptualize and for my ideas to take root. The first edition was selected by the Museum of Education at the University of South Carolina as one of the books that helped define education in the 20th century. I'm very proud of that.
Several of my books have done quite well. Many have featured some of the teachers who have most inspired me. I asked my daughter Alicia López, middle school teacher now in her 27th year of teaching, to be my co-author for my most recent book, Teaching, A Life's Work: A Mother-Daughter Dialogue (2019). In 2016, I wrote my memoir, Brooklyn Dreams: My Life in Public Education, which put me in touch with my life…where I had been, how grateful I was to have learned from so many people in my past, including my family. It's a piece of my family's history. At the same time, it chronicles the history of public education from the mid-twentieth century to the first decade of the twenty-first century.
A number of years ago, I realized that mentoring has been the most important aspect of both my professional and personal life. Mentoring has a legacy that no book can have because it resides in the people one is able to influence. In mentoring, you are influencing lives directly. I think it's my most important contribution to the field of education. After the books are out of print, the lives that people impact through mentoring will go on.
I always said to my doctoral students, "Don't try to be neutral. You can't be neutral." We all come to wherever we are with our own biases and assumptions, and the best we can do is to confront those assumptions and those biases honestly. Since I first became a teacher my own learning, or unlearning and relearning, has been a work in progress. I guess that's why I love the field of education. A lot of history is now smacking us in the face. Even though my professional life has been devoted to equity, diversity, and social justice, I'm learning new things every day about the injustice that different communities have faced historically. How is it that we haven't had these conversations before? The humanities can help illuminate these things. The humanities are essential. I think they help us understand the current crises affecting both our institutions and our personal lives. They help us open our minds to new perspectives. They help us to think more deeply. They give us the wherewithal to challenge assumptions, especially our own. They allow us to calculate risks and so to take more, to be courageous. Social justice issues have come to the fore more than ever. People have an increasing need to reckon with them. The humanities immerse us in new ideas, new perspectives, and new challenges that we haven't faced before, as well in confronting some of the old challenges that have dogged our nation since its very founding.
Mass Humanities funds virtual and in-person gatherings across the commonwealth.
An unprecedented number of Massachusetts communities will host readings of Frederick Douglass' speech, "What to the Slave is the Fourth of July?" this summer. Through its Reading Frederick Douglass Together program, Mass Humanities will fund 20 events that welcome residents to read and discuss the powerful words of the 1852 speech.
"The words of Frederick Douglass continue to resonate as we confront systemic racism and the legacy of slavery," said Brian Boyles, Executive Director of Mass Humanities. "As we witness new efforts to remove the history of slavery from classrooms and public memory, it is an honor to partner with these communities as they make the courageous decision to reckon with our past."
Held in town squares, libraries, museums and online, the readings and discussions feature members of the public gathered to read parts of the speech until they have completed it. The tradition of shared readings of the speech began in African American communities and continues to grow nationally.
This year's events take place in the following communities: Amherst, Boston, Dorchester, East Falmouth, Jamaica Plain, Marion, Milton, Newburyport, Newton, New Bedford, Northampton, Norwood, Oak Bluffs, Plainfield, Sharon, Somerville (two events), Swampscott, and Worcester.
Douglass escaped from slavery in 1838, found freedom in New Bedford, and lived for many years in Massachusetts. He delivered the Fourth of July speech on July 5, 1852, in Rochester, New York, to the Rochester Ladies' Anti-Slavery Society. Read more on his life and works on MassMoments.org.
2021 Mass Humanities-funded Events
JUNE 19 – Juneteenth
Boston
New Democracy Coalition of MA
6 Percival Street

Dorchester
Freedom House
5 Crawford Street

JUNE 24
Milton
Forbes House Museum
215 Adams Street
JULY 1
Newburyport
Historical Society of Old Newbury
98 High Street
New Bedford
New Bedford Historical Society
Seamen's Bethel Church
15 Johnny Cake Hill
Somerville
Somerville Museum
One Westwood Road
Swampscott
Swampscott Public Library
61 Burrill Street
Worcester
Worcester Common
Worcester Roots
4 King Street
JULY 2
Boston – POSTPONED to July 9 at Museum of African American History
46 Joy St.
Mass Humanities and partners
Boston Common – Shaw Memorial
JULY 3
Northampton – POSTPONED to July 5
Historic Northampton
In partnership with Mass Humanities and the Office of Rep. Lindsay Sabadosa
64 Bridge St
Marion
Marion Art Center
MOVED DUE TO RAIN to
First Congregational Community Center, 10am
144 Front Street
Newton
Jackson Homestead and Museum
City of Newton Cultural Development Department
1294 Centre Street
Sharon – Postponed to July 5
Sharon Historical Society
16 High Street
JULY 4
Amherst
South Congregational Church
1066 South East Street
Norwood
Old Parish Preservation Volunteers
Old Parish Cemetery
Directions
Oak Bluffs (virtual)
The Helene Johnson and Dorothy West Foundation For Artists In Need
Renaissance House
Plainfield
Plainfield Reads
Shaw Memorial Library
312 Main Street
Somerville
Community Action Agency of Somerville
66-70 Union Square
JULY 5
East Falmouth
Cape Cod Cape Verdean Museum and Cultural Center
67 Davisville Road
Northampton – POSTPONED from July 3
Historic Northampton
In partnership with Mass Humanities and the Office of Rep. Lindsay Sabadosa
64 Bridge St.
Sharon – Postponed from July 2
Sharon Historical Society
16 High Street
JULY 9
Boston, 12pm – Moved from July 2!
Mass Humanities and partners
Museum of African American History
46 Joy St.
JULY 18
Jamaica Plain
The Jamaica Plain Tuesday Club
The Loring Greenough House
12 South Street
Mass Humanities is the state affiliate of the National Endowment for the Humanities. The Reading Frederick Douglass Together program is made possible through funding from Mass Cultural Council.
Clemente Course students reflect on the meaning of civic engagement.
Mass Humanities is honored to announce the publication of This is Your Democracy, a new collection of writings from students in three special Clemente Course classes offered in spring 2021. Featuring essays by 29 writers, the essays focus on the writer's experiences, and interpretations of civic engagement.
In spring 2021, fifty-five past Clemente participants enrolled in a special course exploring civic engagement. The focus of the course was apt for a nation grappling with political conflicts and a global pandemic; in fact, the first online classes began the day before the January 6 attack on the Capitol. That week, scholars hailing from seventeen Massachusetts communities read excerpts from the memoir of a civil rights legend, Congressman John Lewis. Over five weeks, the classes studied the movements for LGBTQ+ rights, rights for people with disabilities, Indigenous rights, criminal justice reform and other issues. Readings and class discussions required each scholar "to read widely, think critically, and write ethically about different movements" for equality and justice."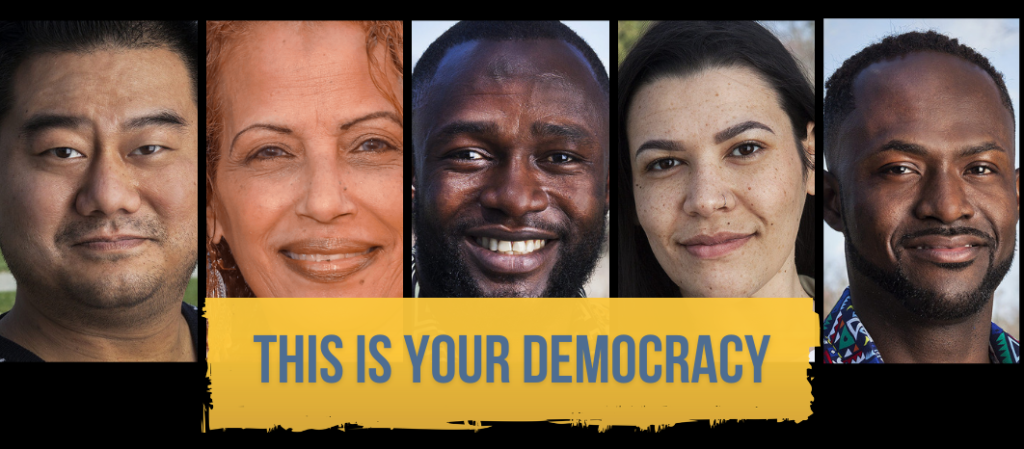 "These essays connect personal histories to a fuller understanding of the history of our nation, the decisions of a family with the conditions in a city," said Brian Boyles, Mass Humanities Executive Director. "Their embrace of our responsibilities to one another recalls the words of John Lewis, who said, 'Democracy is not a state. It's an act.'
Mass Humanities was fortunate to work with Lucia Knoles, Gina Ocasion and Ousmane Power-Greene, longtime members of the Clemente faculty who led three classes that took unique approaches to the subject of civic engagement. Journalist and editor Iris Adler also worked with students on their writings.
Clemente Courses take place in Brockton, Dorchester, Holyoke, New Bedford, Springfield, and Worcester. Mass Humanities continues to seek new opportunities for Clemente scholars across the commonwealth.
Massachusetts is complicated and evolving. Steeped in revolutionary traditions that shape our democracy, we live in a global capital of ideas enriched by generations of longtime residents and new arrivals who reimagine the possibilities of our neighborhoods and institutions. Systemic inequities and shifting demographics require new conversations about what it means to be part of the Massachusetts story. As we begin the recovery from the extraordinary challenges of the last year, a reckoning with our history can infuse new voices into our efforts to build a more equitable commonwealth.
At Mass Humanities, we believe in an inclusive society that recognizes all people's perspectives, especially those that have been historically excluded. Launching on June 1, the Expand Massachusetts Stories initiative offers up to $20,000 for projects that collect, interpret and/or share narratives about the commonwealth, with an emphasis on the voices and experiences that have gone unrecognized, or have been excluded from public conversation.
The deadline for Letters of Inquiry is June 22.
Projects should employ the tools of the humanities—inquiry, contextualization, and reflection—to improve our shared understanding of the Bay State. Organizations are encouraged to explore and amplify previously unacknowledged voices from the past; make space for the lived experiences of Massachusetts residents from historically excluded communities; reconsider well-known stories from new perspectives; or provide opportunities for people to engage their understandings of their communities through the humanities. Successful proposals will demonstrate how the project contributes to a more inclusive story of Massachusetts. Mass Humanities is especially interested in projects based in the knowledge and wisdom that exists locally.
Questions? Email grants@masshumanities.org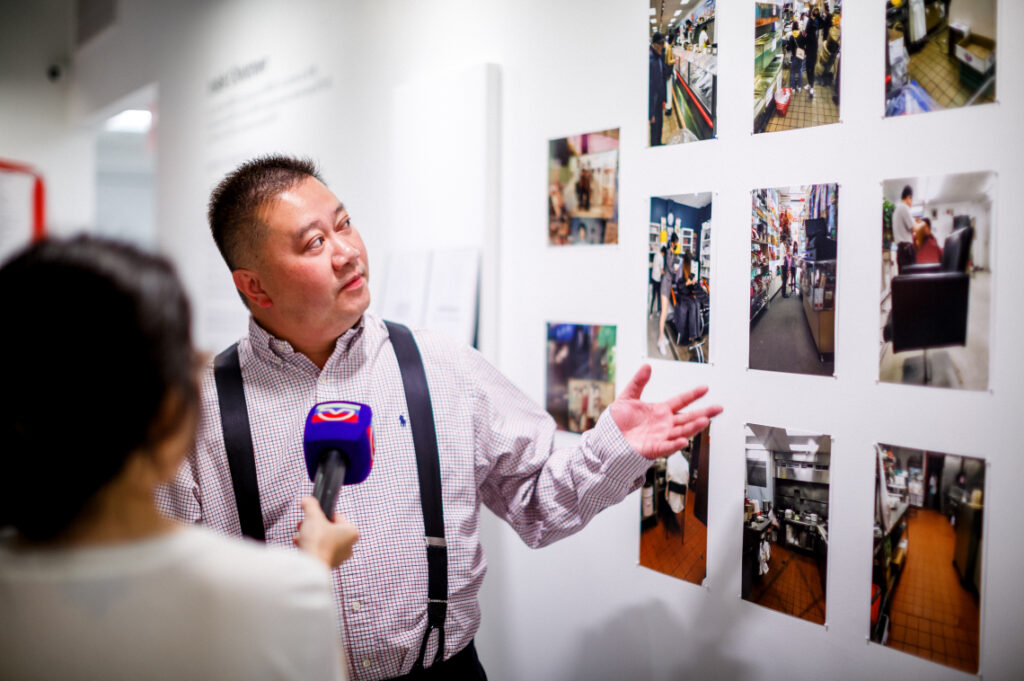 Mass Humanities is honored to award the 2021 Mass History Commendation to the Boston Chinatown Neighborhood Center's Pao Arts Center. Selected annually as part of the Mass History Conference, the award recognizes excellence by a Mass Humanities grantee. The Mass History Conference takes place virtually on Monday, June 7, with additional workshops and networking events on six other dates in June.
Pao Arts Center was established in 2017 as a visionary program collaboration between Boston Chinatown Neighborhood Center (BCNC) and Bunker Hill Community College. It is Chinatown's first arts and cultural center. BCNC Pao Arts Center has been the recipient of many Mass Humanities grants, including two Project Grants, a Digital Capacity Grant, and CARES Act COVID response funding. Recently, their Mass Humanities-funded "Homeward Bound" exhibit explored narratives of home, community, and intergenerational resilience, drawing upon four years of ethnographic research and interviews with the Chinese diaspora in nine countries and 13 cities. The project included online community conversations on LGBTQ+ historical figures, housing, and healing. In response to anti-Asian violence arising during the COVID-19 outbreak, Pao Arts Center created "Love Letters to Chinatown," which will soon be available via a digital StoryMap. Their work exemplifies the idea that history is a community activity. Learn more about the Pao Art Center here.  
"Our partners at BCNC's Pao Arts Center exemplify the power of local humanities institutions to strengthen a neighborhood," said Mass Humanities Executive Director Brian Boyles. "In project after project, they've created opportunities for residents to reflect on their surroundings, share their stories, and elevate the voices of Chinatown. We congratulate Pao Arts Center Director Cynthia Woo, BCNC Executive Director Ben Hires, and their colleagues on this well-deserved award."
Mass Humanities provides major funding to the Mass History Alliance, host of the Mass History Conference. The theme of this year's conference is "History: a Massachusetts Community Activity."
Your donation will help us bring the stories of Clemente Course scholars to the world. Launched in the summer of 2020, the 6-week Clemente Writing Course is offered to the low-income, adult graduates of the Clemente Courses in Dorchester, New Bedford, Springfield, and Worcester, free of charge. The focus is on creating publishable opinion pieces, and all essays are included in print and online anthologies published by Mass Humanities. Through the Federation of State Humanities Councils, The Andrew W. Mellon funded the summer 2020 and spring 2021 courses. For the summer of 2021, we are looking to donors like you for support.
Our goal for the summer 2021 course: $35,000