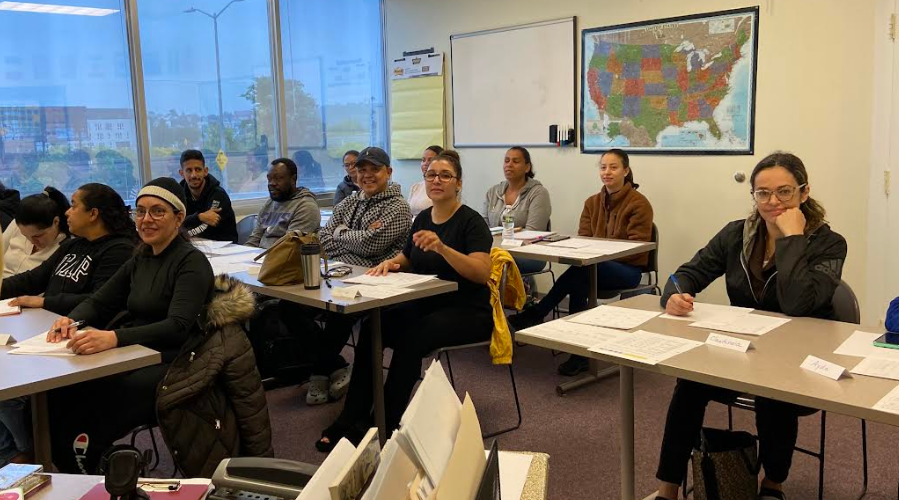 Local organizations receive year a second year of funding.
Communities around Massachusetts have important stories to tell and vital issues to discuss. In 2022, Mass Humanities committed to provididing sustained support for two iniatives, the Smithsonian Museum on Main Street program and the 2022 Staffing Grants. In fall 2023, partner organizations in these initiatives received a second year of funding to continue their work.
The grants total more than $280,000.
"We want to help the staff at these organizations continue to serve their local communities," said Brian Boyles, Executive Director of Mass Humanities. "We see this second round of funding as essential for the ideas and programs launched over the last year."
We are proud to share our second-year grants for the following organizations:
Museum on Main Street Grantees
These partners hosted "Crossroads," the Smithsonian traveling exhibit, in 2022-23. A second grant of $10,000 will help sustain the conversations and audience outreach in six small towns over the next year.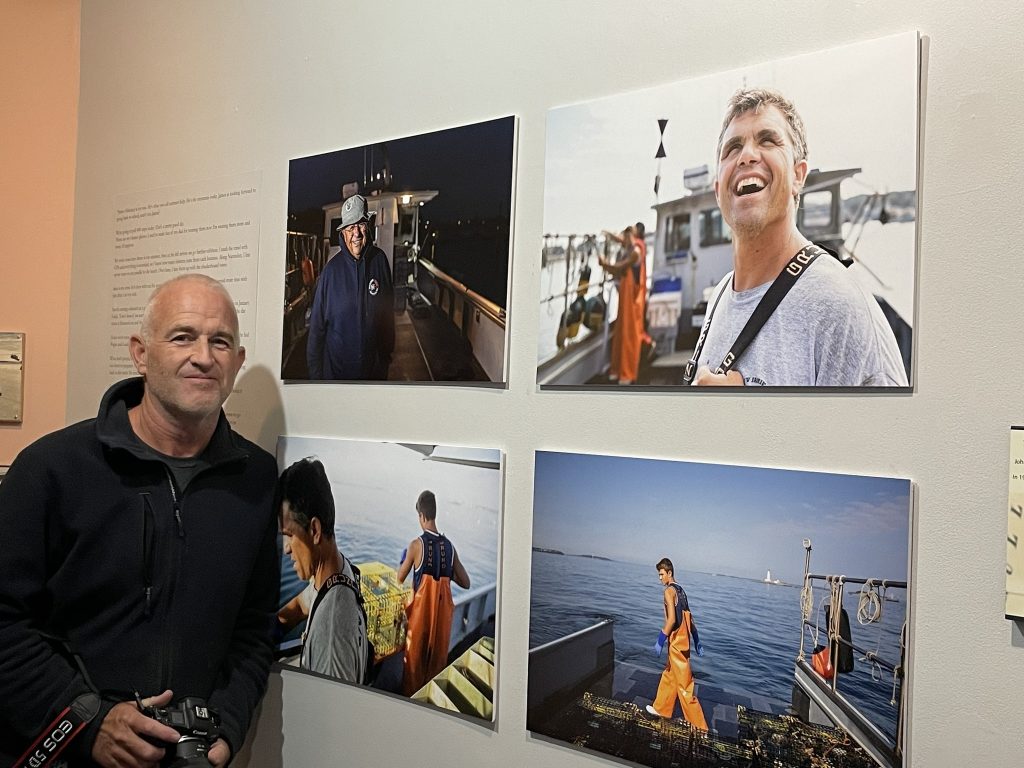 Staffing the Humanities Grantees
Our two-year commitment to these partners continues our support for staffing at grassroots organizations. These grants were made possible through our partnership with Mass Cultural Council.
Last month's Governor's Awards in the Humanities event was our most successful to date.
More than 200 guests joined us at the John F. Kennedy Presidential Library and Museum in Boston on September 28, 2023, to celebrate the public humanities and the accomplishments of our honorees Elizabeth Bacon, Margaret Burnham, Vanessa Calderón-Rosado, and Kumble Subbaswamy.
Thanks to our incredible sponsors, board, and community of supporters, we were able to exceed our fundraising goal, raising $205,000 to support our grant initiatives and programs across the state, helping to create a strong foundation as we enter our 50th year.
"It's taken me, today, to questions of redress and reparation, how we talk about, appreciate, and recover the past. Law alone will not get you there, you need the humanities to answer the large questions about how we deal with our past. You need philosophy, you need religion, you need art, you need music, you need drama, you need it all."
-Margaret Burnham, 2023 Governor's Award recipient
Do you know a local humanities leader? We are currently accepting nominations of individuals whose public actions are grounded in an appreciation of the humanities and who have acted to enhance civic life Massachusetts. Please submit the name of the nominee, and any other information you wish to provide, to Diane Feltner at dfeltner@masshumanities.org before December 1.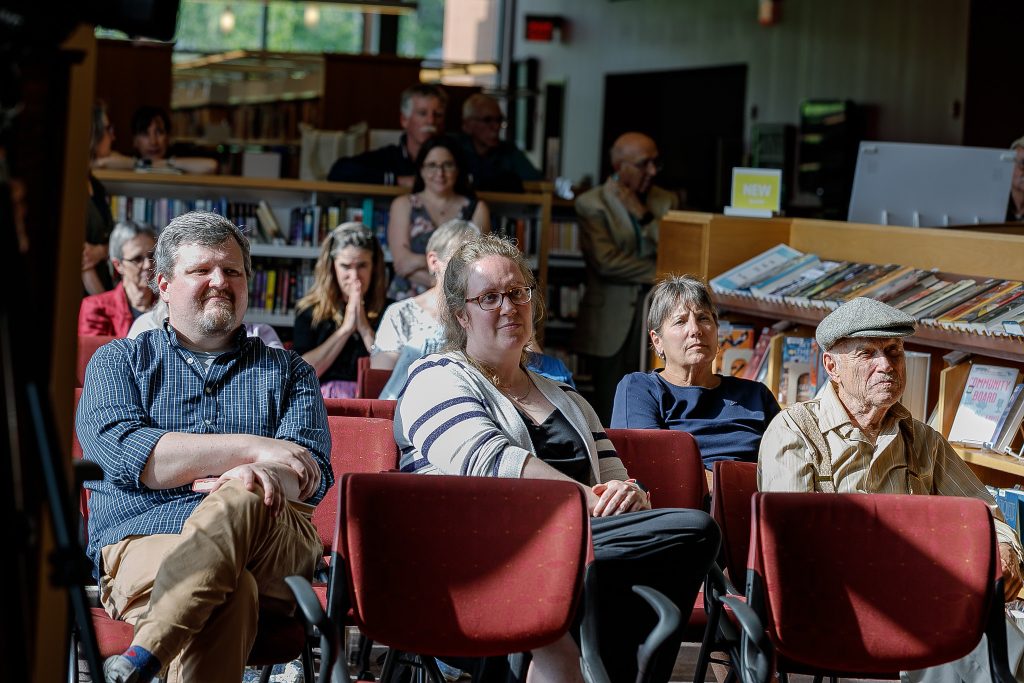 "Crossroads" exhibit attracts new visitors, volunteers, and partners.
A new report from Mass Humanities details the experiences of residents in six rural towns that hosted the Smithsonian Museum on Main Street traveling exhibit in 2022-23. More than 23,000 people attended free public events during the tour of "Crossroads: Change in Rural America."
Museum on Main Street (MoMS) is a Smithsonian outreach program that engages small town audiences and brings revitalized attention to underserved rural communities. The Smithsonian partners with state humanities councils, like Mass Humanities, to bring traveling exhibitions, educational resources and programming to small towns across America through their own local museums, historical societies and other cultural venues. The 2022-23 tour marked the first time that Mass Humanities partnered with the Smithsonian.
"This report captures the spirit and hard work that we witnessed over the last year in these small towns," said Brian Boyles, Executive Director of Mass Humanities. "Librarians, town officials, museum directors, volunteers, and sponsors worked together to build capacity for local institutions and spark conversations about their histories and their shared future."
"Crossroads" launched in Essex in September 2022, moving on to Hull, Rutland, Turners Falls, and Sheffield before closing in Athol in June 2023. Prior to the start of the tour, Mass Humanities and the Smithsonian engaged staff from all six host institutions in workshops that included trainings on exhibit content, publicity, and conversation facilitation. Mass Humanities provided $10,000 grants to each partner site to prepare for the tour and produce at least six public events. Each partner will receive a second Mass Humanities grant to sustain the programs and partnerships begun during the tour.
The new report includes an introduction by Linda Dunlavy, Executive Director of the Rural Policy Advisory Commission, which helped select the host communities and co-hosted four legislative receptions with Mass Humanities. An essay by tour scholar Dr. Leo Hwang explores the unique relationships and landscapes of rural Massachusetts. Former Mass Humanities Program Officer Jen Atwood coordinated the 2022-23 tour and created the report.
Highlights from the report:
130 – Number of free public events hosted during the tour
57% – Percentage of 23,000 event attendees who visited the host library or museum for the first time
2,000 – Number of students who viewed the exhibition, including home school groups and field trips
67 – Organizations that partnered to support the host sites
405 – Volunteers engaged with events and tour, including 69% who volunteered for the first time
The MoMs host partners convened community conversations on a range of local issues, including access to health care, changes in farming, development and conservation, and changing demographics. Mass Humanities plans to distribute the report to state and local officials to inform policymakers of the challenges facing residents in rural Massachusetts.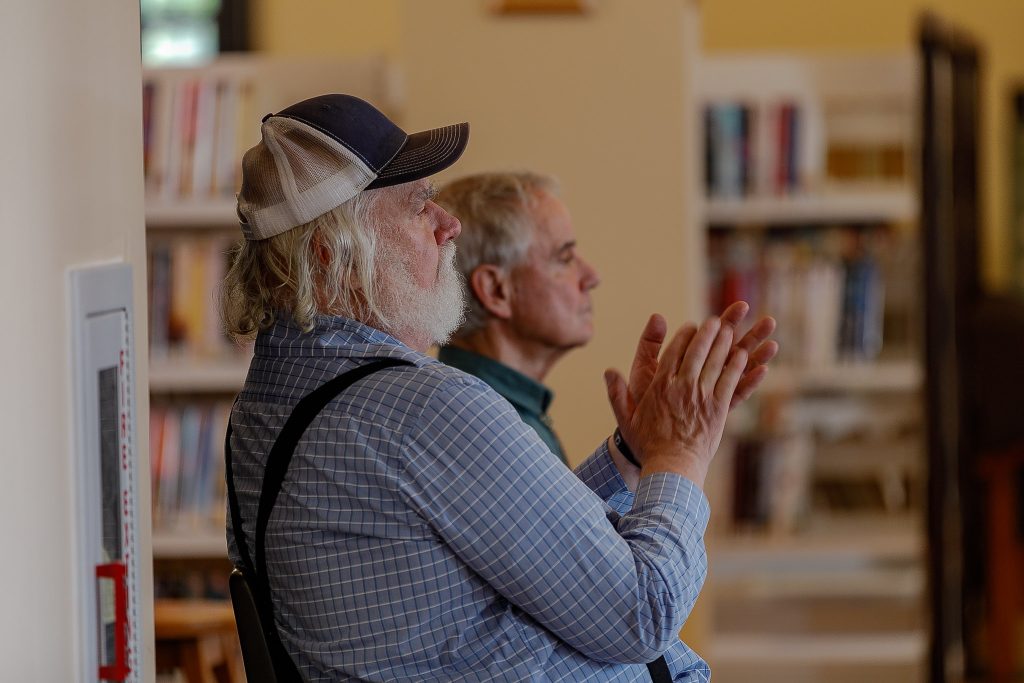 Mass Humanities thanks our partners at Essex Historical Society and Shipbuilding Museum; The Hull Lifesaving Museum; Rutland Free Public Library; Great Falls Discovery Center, Turners Falls; Bushnell-Sage Library, Sheffield; and Athol Public Library. We are grateful for the support of sponsors including the National Endowment for the Humanities, Big Y, New England Biolabs Foundation, Essex County Community Foundation, Greenfield Savings Bank.
A new Museum on Main Street tour will reach the state in 2025. Mass Humanities will announce a call for applications in spring 2024.
Partners collaborate with grantees in Western Mass. to create pilots of audio documentaries resonant to their communities.
Mass Humanities, public media organizations PRX––one of the world's top podcast publishers and public radio distributors––and New England Public Media (NEPM) based in Springfield, Massachusetts, today announced the Mass Humanities Audio Storytelling Project. The program has recently begun, equipping four teams with four months of training in aspects of creative story development and audio production, provide for recording space and equipment at NEPM's state-of-the-art facilities, and a stipend to help produce a pilot of an audio documentary relevant to their local communities.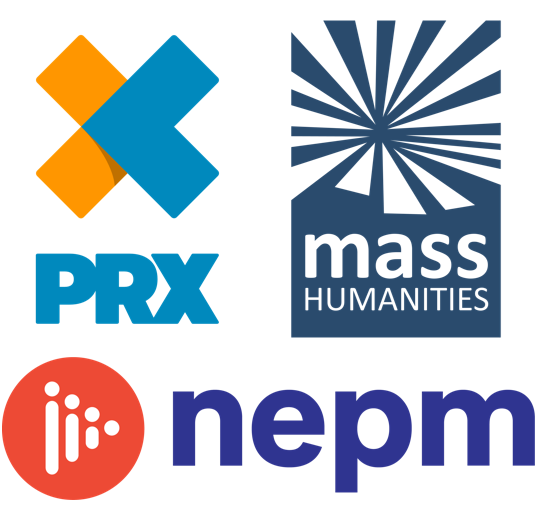 The Mass Humanities Audio Storytelling Project is supported by Mass Humanities, dedicated to creating opportunities for the people of Massachusetts to transform their lives and build a more equitable Commonwealth. At this critical time for local media, the program aims to build resources for individuals to tell stories that are meaningful, resonant, and representative of their communities.
"Storytelling builds a sense of belonging and connection for residents seeking to better understand our past and meet our contemporary challenges," said Brian Boyles, Mass Humanities Executive Director. "Our partnership with PRX and NEPM merges their expertise and platforms with the wisdom, research, and grassroots outreach of humanities organizations in Western Massachusetts. In a time of polarization and miscommunication, we look forward to collaborating to amplify the courageous work of these truth seekers."
Since 2021, Mass Humanities has funded more than 110 projects through its Expand Mass Stories initiative, which supports new narratives about the people and ideas that shape Massachusetts.
PRX will lead the following teams through a curriculum driven by human-centered design, in order to produce audio pilots for 88.5 NEPM, New England Public Media's news and talk station:
"NEPM is dedicated to serving all the people in Western Mass; storytelling and journalism are core to our mission of nurturing community, civility, and curiosity," said Matt Abramovitz, President of NEPM. "We want to continue to leverage our resources and reach to advance the mission of strengthening our community."
With roots in Massachusetts, PRX is also the founder of the PRX Podcast Garage in Boston, a community space and studio for audio creators of all experience levels. The content development team at PRX has led podcast training programs in partnership with Google for a global podcast accelerator, the Knight Foundation for a U.S. journalism podcast incubator, PBS KIDS, Serrapilheira in Brazil, and the Baraza Media Lab in Nairobi, Kenya. PRX also recently embarked on the Gateway Cities Audio Project across Massachusetts, focusing on the significance of telling local stories.
"There's a groundswell of consciousness gaining national momentum that underscores the need to invest in how stories are told and shared," said Gina James, Vice President of Strategic Development at PRX. "We're inspired by work being undertaken across the U.S., by coalitions such as Press Forward, that invigorate communities with powerful stories while reassessing what lens they're told through. PRX is proud to be a catalytic connector working toward that future with partners as crucial to the fabric of Massachusetts as New England Public Media and Mass Humanities."
Foundation delivers more than $750,000 for projects examining ideas and people of Massachusetts
In September, Mass Humanities concluded its third round of the Expand Massachusetts Stories initiative by providing grants to 42 cultural nonprofit organizations across Massachusetts.
The grants support projects that collect, interpret and share narratives about the Commonwealth, emphasizing the voices and experiences of residents that too often go unrecognized, or have been excluded from public conversation and public history. Mass Humanities launched the initiative in 2021. Since then, the foundation has distributed more than $1.8 million to projects across the state that included audio tours, documentary films, oral histories, public events, and archival research
"The stories belong to people seeking to navigate this place, with all its complexities, ingenuity and local traditions," said Brian Boyles, Executive Director of Mass Humanities. "These organizations are led by neighbors who choose to engage with each other through the humanities. In a time when some seek to erase our shared responsibility to the past, the Expand Mass. Stories grant recipients seek out the truth with courage and hope."
A full list of grants by region is provided below.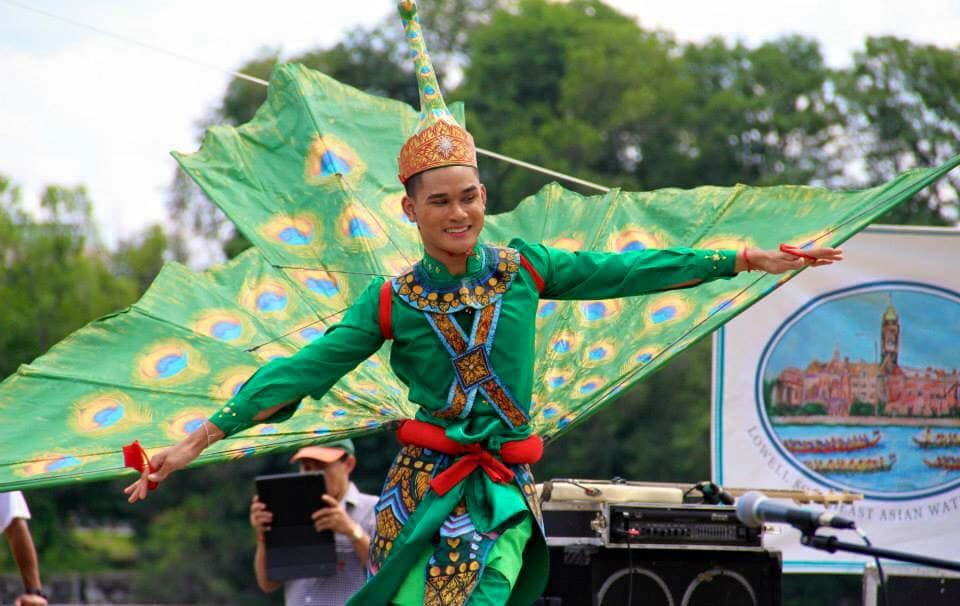 The initiative is made possible through support from Mass Cultural Council and the Barr Foundation.
"Every creative community has a compelling story to tell," said Michael J. Bobbitt, Executive Director, Mass Cultural Council. "Today's EMS grant recipients are about to inspire us all through these conversations. I cannot wait to experience, learn and engage with them. Thank you, Mass Humanities, for ensuring this important dialogue happens in Massachusetts."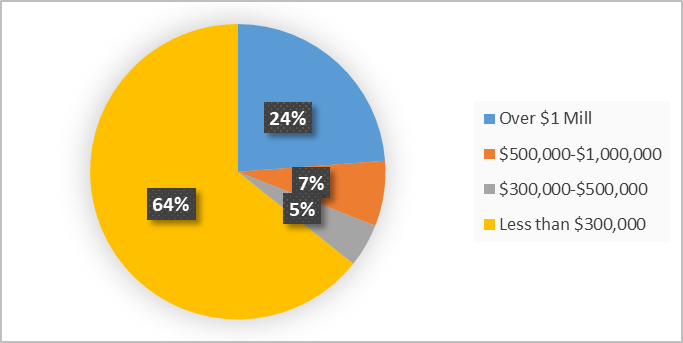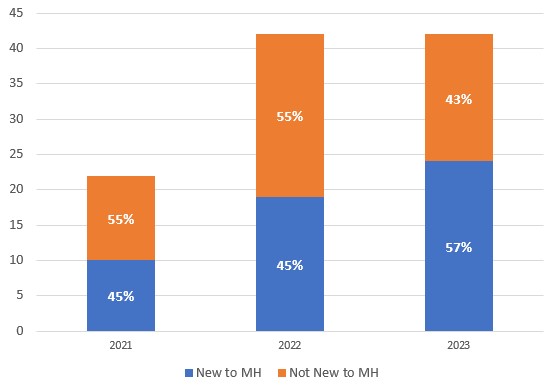 First-time grantees, 2021-23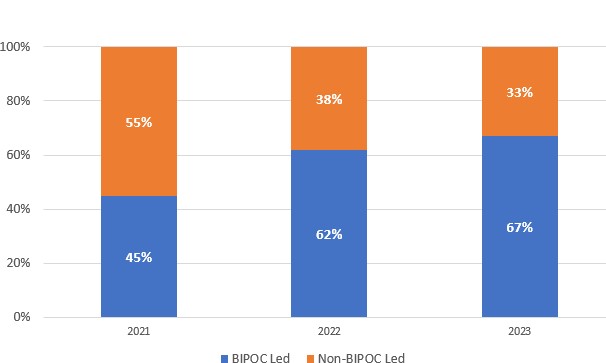 Increase in funding for projects led by people of color, 2021-23
The majority of funds went to organizations receiving their first Mass Humanities grant, while 67% of the supported projects are led by people of color, and 65% of the organizations had annual operating budgets of less than $300,000. Fifteen of the organizations received funding through the Advancing Equity Track. The grants complete Mass Humanities' funding cycle for 2023, in which Mass Humanities delivered nearly $2.5 million in direct support to nonprofits, the most in the foundation's history.
CAPE AND ISLANDS
Migrant Communities Project
East Falmouth
"Cape Cod Community Scholar Immigrant History Initiative"
The Community Scholar Immigrant History Initiative is a citizen scientist project to train/assist members of Cape Verdean and Portuguese communities to research migration histories, conduct interviews, and create historical narratives. The grant supports community scholars (workshops on conducting archival research, research design, oral history and artifact collection); and resources necessary to put on a historical and ethnographic traveling exhibit and webpage.
$20,000
www.Facebook.com/migrantcommunitiesproject
The Generations Project
New York
"LGBTQ+ Provincetown"
LGBTQ+ Provincetown is an exhibit on the LGBTQ+ history of Provincetown, to be permanently displayed at the Pilgrim Monument and Provincetown Museum. The Generations Project will conduct oral histories and archival research, tagging videos of historical subjects, and programming an interactive user platform for museum guests. |
$20,000
www.thegenerationsproject.org
Twenty Summers
Provincetown
"Exploring the Deaf History of Martha's Vineyard"
"Exploring the Deaf History of Martha's Vineyard" is a research and documentary film project that includes a series of private and public screenings, with dialogues, to uncover the story of a now-extinct system of signing used by Deaf and hearing people alike on this remote island off the coast of Massachusetts. The grant supports for research, filming, editing, production, post-production, honoraria for humanities experts, and public programming.
$20,000
www.20summers.org
CENTRAL MASS
OurStory Edutainment
Worcester
"Finding Our Folks in the Spirit of Sankofa: Bringing Black Genealogy to Worcester"
"Finding Our Folks in the Spirit of Sankofa" is a series of workshops and a community presentation designed to provide Black community members the tools needed to overcome racial historical barriers and explore their personal family history. OurStory Edutainment will use the EMS grant for research tools, to pay for use of space, for snacks/food & printing for workshops and final presentation, and to compensate workshop facilitator and staff.
$18,000
www.facebook.com/ourstoryedutainment
The Village Afrocentric Cultural Center
Worcester
"Preserving Our Black Legacy"
"Preserving Our Black Legacy" is a community-driven documentary project aiming to capture the story of Black Legacy and the role its members played in local efforts to bring racial justice & accountability to the city of Worcester. The grant to the Village Worcester supports costs associated with filmmaking and staff to power this project, stipends for community members for their time and stories, and a community viewing and discussion of the film.
$16,300
www.facebook.com/thevillageworcester

CONNECTICUT RIVER VALLEY
American Farmland Trust
Northampton
"Grit, Grace, and Growth – The Seldom Shared Stories of Women Farming Across the Commonwealth" "Grit, Grace, and Growth" is an immersive digital media project featuring women farming in Massachusetts today. The project concludes with a free launch event with facilitated discussion to connect people to the role of women in farming, and how their experience is informed by the past and adapted by the future. Funding from Mass Humanities supports farmer interviews and stipends, videography to bring stories to life, and event materials.
$20,000
www.farmland.org
Amherst Historical Society
Amherst
"Cambodian Community in Amherst – Resettlement, Integration, and Inclusion"
"Cambodian Community in Amherst" will tell stories of Cambodian residents through an exhibition, recorded interviews, and community events such as musical performance and conversations. The Amherst Historical Society will use grant funds for oral histories and assistance for the exhibition of community treasures, printing educational panels, and other necessary materials. Honoraria for members of the Cambodian Community will recognize their commitment to this effort.
$7,150
amhersthistory.org
Common Wealth Murals
Springfield
"Massachusetts AfriCOBRA Archives"
The AfriCOBRA Archive Project (TAAP) will catalog fifty years of primary and secondary source material related to the history of AfriCOBRA and begin the process of finding a permanent and publicly accessible home for the archives. The grant supports the organizing and cataloging of the materials, consultation with leading archivists, and a public forum which will situate the archives and its importance in the larger context of the Black Arts Movement in Massachusetts and the US.
$20,000
https://www.commonwealthmurals.org
Doctorbird
Amherst
"Faces of Medicine"
Faces of Medicine is a documentary film that demonstrates the need for increased representation of historically excluded people in medicine as a crucial element of improving health equity. Doctorbird will host a free screening at Amherst Cinemas followed by a panel discussion. Funding will support marketing, creating interactive media materials, admission costs, honoraria for speakers and compensation to the creative/production team.
$20,000
www.facesofmedicine.org
Love Art Collective
Springfield
"Rosemary in the Field | Creative Meets Pervasive"
"Rosemary in the Field" is a snapshot biography of Rosemary Tracy Woods, a BIPOC creative woman within the Springfield cultural arena in the middle of the 20th Century. The project tracks her influence on Western Mass and the greater art world. The grant to Love Art Collective supports reusable equipment, design, receptions, travel, honoraria for interviewees, print materials, and indirect costs. $20,000
www.loveartcollective.org
Michelle Falcón Fontánez
Indian Orchard
"Ashes in My Neighborhood"
Ashes in My Neighborhood is a three-part mini-doc following Maria, a Puerto Rican historian, as she uncovers the political, environmental, and psychological impacts of fires in her childhood neighborhood of South Holyoke throughout the 1970s. The grant supports the last video of the series, a roundtable discussion where Maria will be joined by experts to discuss her findings, and the editing of entire documentary series. The series will be screened publicly throughout Massachusetts.
$20,000
Mount Calvary Baptist Church
Springfield
"Mount Calvary Baptist Church Oral History Project"
"The Mount Calvary Baptist Church Oral History Project" will document the historical and cultural experiences of elder African American members related to the Great Migration, African American cultural practices, Springfield's local African American history, and experiences as legacy members of the church. Mount Calvary Baptist Church, in partnership with Themba Arts and Culture, will use grant funds to support research, conduct oral history interviews, and create an online digital exhibition and podcast series.
$20,000
http://www.mcbcspringfield.org


Museum of Our Industrial Heritage
Greenfield
"At Sword's Point: A Labor History"
At Sword's Point is a one-hour radio documentary about a crucial but little-known crossroads in the history of American labor. The Museum of Our Industrial Heritage will produce the documentary with support from New England Public Media. Mass Humanities grant supports research and production expenses, as well as a community engagement event following the release.
$11,805
https://industrialhistory.org/
Ohketeau Cultural Center
Ashfield
"The Living Presence of Our History: Parts IX & X"
"The Living Presence of Our History" is an ongoing series of panel discussions with Indigenous leaders, scholars, and culture-makers on various contemporary Indigenous topics. Funding will support the remuneration of panelists for two installments of this critical program of facilitated discussions about Indigenous issues, both in historical context and contemporarily. $
20,000
www.ohketeau.org

Piti Theatre Company
Charlemont
The Princes of Deerfield
The Princes of Deerfield is a short documentary focused on the lives of Abijah and Lucy Terry Prince while they resided in Deerfield in the early 1760's. The grant from Mass Humanities supports research, filming, editing, and honoraria for speakers at a post-screening moderated panel discussion.
$12,230
www.ptco.org
Pocumtuck Valley Memorial Association
Deerfield
"New Roots in River Banks: Contributions of Polish/Eastern European Immigrants to the Connecticut River Valley"
"New Roots in River Banks" i a series of free and open to the public talks, exhibits, day of culture and history, education programs, oral histories, and a portal with new content on the American Centuries website. Pocumtuck Valley Memorial Association will use funding for research, public and school programs, exhibit materials, honoraria for speakers, and website additions.
$19,936
www.deerfield-ma.org


Porter-Phelps-Huntington Foundation
Hadley
"Teaching Local History: Diverse Stories at the Porter-Phelps-Huntington Museum"
"Teaching Local History" is an educational outreach initiative culminating in a week-long teacher institute, designed to build collaborative relations with local schools and to develop new standards based curricular materials that stress the diversity of local history. A grant for the Porter-Phelps-Huntington Museum supports planning and implementing the institute, bringing in guest speakers, and providing materials to teachers.
$17,025
https://www.pphmuseum.org
Springfield Dementia Friendly Coalition
Springfield
"A Sense of Dignity – My journey through the world of Dementia "
"A Sense of Dignity" is an exhibit and forum which helps expose under-represented and underserved populations in Springfield to the world of dementia through the lens of caregivers and/or a person living with dementia. The grant supports honoraria for storytellers, photography and portraits, videotaping, print materials, event location, and consultants."
$17,077
Town of Longmeadow Public Schools
Longmeadow
"Longmeadow Witness Stones Project"
"Longmeadow Witness Stones Project" is a curriculum for restoring history and honoring the humanity of enslaved persons who helped build the local community. The funding will support research, design, speakers, production, and ceremonies to be held to share the lives of Longmeadow's enslaved persons with the community.
$12,779
Transhealth
Florence
"TRANSciende (TRANScend) Photography Exhibition"
"TRANSciende (TRANScend)" is a documentary photography project created to amplify and make visible the stories of Latinx transgender and gender-diverse individuals residing in Springfield, Holyoke, and all parts of western Massachusetts. In collaboration with Dr. Eunice Avilés Faría and Holyoke Media, Transhealth will use MH funding for research, outreach, travel, printing of photographs, space rental, and honoraria for photographers, participants, and a humanities advisor.
$20,000
transhealth.org


GREATER BOSTON
Cambridge Black History Project
Cambridge
"Lift Every Voice – An oral history initiative of the Cambridge Black History Project"
"Lift Every Voice" is an oral history initiative of the Cambridge Black History Project (CBHP) that will lift up and amplify the unique stories of 25 contemporary living African Americans who were born and/or raised in Cambridge, and whose lives are examples of a way of life that has virtually disappeared locally, statewide and region wide. The grants supports recording, archiving and presenting these stories to the general public in Cambridge and beyond.
$20,000
www.cambridgeblackhistoryproject.org
Chinatown Community Land Trust
Boston
"Chinatown Immigrant History Trail"
"The Immigrant History Trail" is a multimedia public art project activating Boston Chinatown's community archives and current voices to share stories about the neighborhood's immigrant working class histories. The Expand Mass. Stories grant supports expense for project coordination, research, design, printing and fabrication, and web development.
$20,000
www.chinatownclt.org
Different Threads of the Same Fabric
Boston
"Different Threads of the Same Fabric"
Different Threads is a storytelling project that will engage community members to share reflections of justice work in Boston communities between the years of 1970 and 2010. The all-volunteer Steward Committee will conduct interviews, revise stories, design and print booklets, and organize a multi-media event (exhibiting photos, fliers, and other memorabilia that accompany the stories) to share lessons about community organizing and activism reflected in their stories.
$20,000
https://www.communitysolstice.com/different-threads-same-fabric

Massachusetts Historical Society
Boston
"Boston Beats: Moments when Boston Music Changed the Country"
"Boston Beats" is an exploration of the way a small city, facing economic instability, was able to change music across America. The program series will include panel discussions that are supported by video interviews remembering 4 genres of music in the 20th century. The series may also include walking tours, film screenings, and musical performances. The Massachusetts Historical Society requests support for research, video production, and honoraria for speakers and interviewees.
$20,000
https://www.masshist.org/
Northeastern University
Boston
"The Power of Our Stories: Testimonios from Boston's Immigrant Women"
"The Power of Our Stories"" is an oral history and digital archive project focused on the immigration and labor experiences of a community of female immigrants. Northeastern University in partnership with the Dominican Development Center (DDC) receive funding for the collection, transcription, editing and translation of interviews to create short videos and then a digital archive for an ongoing collection of testimonios from this community.
$19,948
Rose Kennedy Greenway Conservancy
Boston
"Zipporah Potter Atkins (ZPA): Amplifying the Story of Boston's First Black Woman Homeowner c. 1670"
ZPA is a site-specific exhibition in The Greenway's North End that engages with the site's history as home of Zipporah Potter Atkins, the first Black land/homeowner in Boston. The grant from MH supports research and development of humanities texts, the production of public engagement materials (didactic signage, printed takeaways, a documentary video and podcast) and public programming relating to Potter Atkins and her significance in local/national history and culture.
$20,000
www.rosekennedygreenway.org
The Boston Home
Boston
"The Boston Home Healing Stories"
"The Boston Home (TBH) Healing Stories is a storytelling and story-sharing project through which members of TBH community will develop, write and share their stories of living with a progressive disability. Stories will draw on unique, individual experiences while also opening discussion of widely relatable and broadly relevant themes. TBH will partner with Health Story Collaborative, whose staff will work with 8 members of TBH community to develop and present their stories.
$20,000
www.thebostonhome.org
The Proprietors of the Boston Athenaeum
Boston
"The Harriet Hayden Albums: Visualizing Freedom, Reconstructing Community"
"The Harriet Hayden Albums" is a community-based exhibition that focuses on and contextualizes two Civil War-era carte-de-visite photograph albums that once belonged to the self-emancipated, anti-slavery activist Harriet Bell Hayden (1816-1893), wife of abolitionist Lewis Hayden (1811-1889), two key members of Boston's Underground Railroad network. The funding supports exhibition supplies and materials.
$20,000
https://bostonathenaeum.org/
VOICES 21C
Boston
"UNCLEAN: Is Urban Trauma The New Leprosy?"
"UNCLEAN" is a multi-disciplinary narrative project that includes poetry, written narratives and other story-telling. The presentations and discussions series will examine the historical and contemporary similarities between societal treatment of lepers in centuries past, and the present day treatment of urban trauma survivors. VOICES 21C received support for personnel training, venue costs, presenter fees, and marketing costs.
$19,980
http://www.voices21c.org/
METROWEST
The Robbins House
Concord
"Ellen Garrison and the Concord Roots of an Activist's Life"
"Ellen Garrison and the Concord Roots of an Activist's Life" is a short hybrid documentary film, combining interviews, archival materials, and other narrative scenes to make Ellen Garrison's story come to life. This grant will make possible the filming of experts such as historians Robert Gross, Sandra Petrulionis, and Kerri Greenidge, and Robbins House experts Maria Madison and Nicki Turpin, bringing diverse perspectives to questions of how historical figures navigated claiming their civic rights. $10,000
https://www.robbinshouse.org/
West Medford Community Center
Medford
"West Medford African American Veterans Project"
The West Medford African American Veterans Project is a short video (30-45 min) on the lives and families of the West Medford African American men and women military service members during the 20th century. The project will include a curated exhibit and community presentation event. The West Medford Community Center (WMCC) requests support for staff compensation, consultative services, research, marketing & promotion, exhibit development, translation, and speaker honoraria $20,000
www.wmcc.us
NORTHEAST
ActiveVista Media
Malden
Searching for Flora
ActiveVista Media received funding for the completion of a short form documentary, "Searching for Flora" (working title), and two community screenings. This 15-minute documentary film will follow the journey of Father Nathan and congregants of St. Peter's Church in Salem as they search for answers about the men and women enslaved by the Church's first ministers and reconcile with their church's involvement with slavery.
$20,000
Angkor Dance Troupe
Lowell
"Following Mekhala's Jewels: The Legacy of Cambodian American Dance "
"Following Mekhala's Jewels: The Legacy of Cambodian American Dance" is a documentary film and two facilitated panel discussions about the legacy of Master Teacher of Cambodian Dance Chea Samy and her impact on generations of Cambodian American dancers through Master Teacher Phousita Huy of Angkor Dance Troupe of Lowell. Angkor Dance Troupe will use funding to develop the film and hold free, in-person screenings and panel discussions, open to the public.
$19,999
www.angkordance.org
Cambodian Mutual Assistance Association
Lowell
"Remembering The Killing Fields, Celebrating Our Survivors' Resiliency"
"Remembering The Killing Fields, Celebrating Our Survivors' Resiliency" is a month-long recognition of the 50th anniversary of the Khmer Rouge genocide. The event will commemorate the 1.7 million Cambodians killed, while also celebrating the community's resiliency. The program will include photo exhibits, video stories, story-sharing interviews, film screenings, and more. CMAA will hire a Special Projects Coordinator to plan, coordinate, and manage this project.
$20,000
http://www.cmaalowell.org/wp/
Cape Ann Museum
Gloucester
"Vessels of Slavery: Reclamation"
"Vessels of Slavery: Reclamation" is a collaborative public history project designed to create opportunities for all members of the Cape Ann community to face and process the lives of enslaved people and the local impact of the history of slavery in a safe but provocative environment. Five women of color will receive stipends to conduct research, host discussions, and design a culminating outdoor exhibit.
$20,000
www.capeannmuseum.org
Marblehead Museum
Marblehead
"Interpreting Slavery and the Enslaved at the 1768 Jeremiah Lee Estate"
"Interpreting Slavery and the Enslaved at the 1768 Jeremiah Lee Estate" is a project consisting of guided tours and public programs that share the untold history of the enslaved individuals in Marblehead in order to provide historical context for today's issues of racial justice. Marblehead Museum requests received a grant for interpretive planning activities, including updating furnishing plans and purchasing artifacts/reproductions; training staff and guides; honoraria for public speakers; and publicity. $19,184
https://marbleheadmuseum.org/
Newburyport Preservation Trust
Newburyport
"2023 Annual William Lloyd Garrison Lecture"
The Annual William Lloyd Garrison Lecture is held to raise awareness about themes proposed by Newburyport native, abolitionist, and suffragist, Garrison, and relate them to modern issues, especially around diversity, race, gender, and inclusion. The lecture is supported by the Newburyport Preservation Trust, a local nonprofit, and Mass Humanities will support half of our speaker fee for the lecture.
https://annualwilliamlloydgarrisonlecture.wordpress.com
The Latino Leadership Coalition
Salem
"The Latino Heritage Project of Salem"
"The Latino Heritage Project of Salem" will collect oral histories of the first Latino immigrants to Salem, covering at least the last 70 years of migration from the Caribbean to the city. The grant to the Latino Leadership Coalition supports research, design, collection of oral histories, community presentation events, and honoraria for speakers and consultants.
$20,000
https://llcsalem.org/
United Lynn Pride
Lynn
"Through a Rainbow Lens, A Reflection on Lynn's LGBTQ+ History"
"Through a Rainbow Lens" is a series of cross-generational community conversations, an archive and an online exploration, to document, preserve, and disseminate Lynn's multicultural LGBTQ+ history, by collecting oral histories, memorabilia, and other recordings of Lynn's LGBTQ+ elders, many of whom are immigrants and/or people of color. United Lynn Pride received support for research, web development, software, equipment, storage, hosting, digitization, staff compensation, honoraria, and food. $20,000
https://www.unitedlynnpride.com/
University of Massachusetts Lowell
Lowell
"Unbroken Bonds: The Meaning of Slavery and Abolition in a Northern Textile City"
"Unbroken Bonds" is a suite of resources for high school students and teachers: a teacher workshop, virtual field trip, and online resources—all focused on antebellum connections between Lowell's cotton textile industry and the enslavement of Black people on cotton plantations. R The Tsongas Industrial History Center will also develop resources to examine antislavery actions of Black and white Lowellians in this period.
$9,511
www.uml.edu/tsongas
Indigenous Peoples Network
Auburn
"Black and Red: The Dilemma of African American-Indigenous Identity in Massachusetts"
"Black and Red: The Dilemma of African American-Indigenous Identity in Massachusetts" is a 30-minute film, produced by the Indigenous Peoples Network, exploring the historic and current racial identity of African American-Indigenous members of the Pocasset Wampanoag of the Pokanoket Nation, descendants who saved the Plymouth Colony. The Indigenous Peoples Network received support for storyboard, pre-production, recording of interviews, editing, stipends, and premiere event for community discussion
$20,000
https://www.pocassetlandtrust.org/about/indigenous-peoples-network/
New Bedford Fishing Heritage Center
New Bedford
"Casting a Wider Net"
"Casting a Wider Net" aims to collect and share the stories of Cape Verdean, Vietnamese, Mexican, and Central American members of the fishing community. New Bedford Fishing Heritage Center requests support for community training and research, translation, and costs associated with related public programs.
$20,000
https://fishingheritagecenter.org
Since 2017, Wistariahurst Museum in Holyoke has received several grants from Mass Humanities to support an extensive history of the city's Black population.
A new video, directed by Evan Goodchild and produced by Mass Humanities, chronicles the work of historian Erika Slocumb, Executive Director Megan Seiler, Doug Griffin, and many community members to produce, Reliquary of Blackness, an exhibit celebrating the enduring legacy of Black individuals, families, and organizations that have profoundly shaped Holyoke's culture and commitment to community betterment.
A Reliquary of Blackness Chapter 2: A Legacy of Hope opened at Wistariahurst in September 2023.
Wistariahurst is a cultural and educational center owned and operated by the City of Holyoke and supported by The Wistariahurst Foundation. Wistariahurst is dedicated to preserving Holyoke's history and inspiring an appreciation of history and culture through educational programs, exhibits and special events. Listed on the National Register of Historic Places, Wistariahurst is the former home of William Skinner, a prominent silk manufacturer and was built in 1874.
The video is made possible by the funding provided to the National Endowment for the Humanities (NEH) by the American Rescue Plan. In September 2021, Mass Humanities awarded grants to 90 organizations across Massachusetts to support the response and recovery of the cultural sector from the ongoing impacts of the coronavirus. Totaling nearly $1 million, the SHARP grants, including a grant to Wistariahurst, were made possible by NEH. Most grantees used the funding to sustain or recruit staff members.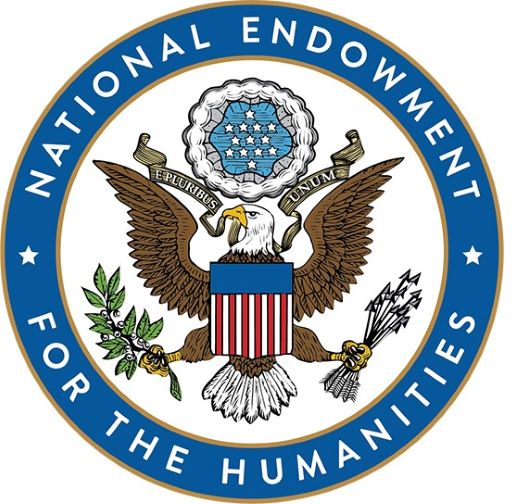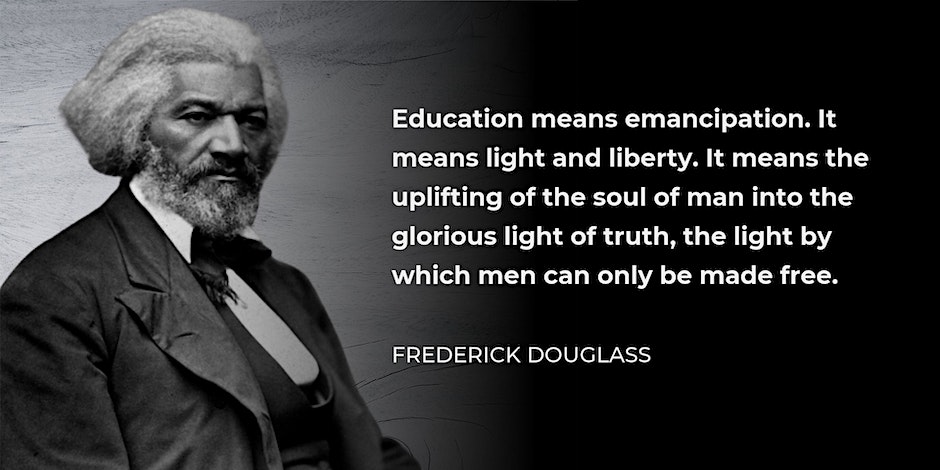 Learning to read and write fueled Frederick Douglass's desire for freedom. It was through literature that Douglass acquired the language to explain what he had already learned through lived experience: that slavery was inhumane, liberation was everyone, and education was a pathway. In explaining his transcendence from literate and enslaved to self-taught and free, he wrote "Some know the value of education by having it. I know it's value by not having it."
On Wednesday, Oct. 18, 5 p.m., Mass Humanities hosts "Education Means Emancipation," a virtual panel discussion, about the transformative power of education as well as the challenges to accessing quality and equitable education in the Commonwealth. We will welcome five guests for the discussion:
Robert Porter, Assistant Principal/Site Administrator for an alternative high school in the 3rd largest district in Massachusetts.
Lynn Cadwallader, founder/director of an independent secondary school in Lynn, and a scholar for a project supported by a 2022 Expand Mass. Stories grant from Mass Humanities;
Kristina Scott, a Clemente Course graduate and a writing consultant at Bard Microcollege
Graham Warder, Associate Professor of History at Keene State College and a scholar for a Mass Humanities-funded project;
Kevin Dua, history educator and instructional coach who has been advocating for inclusive practices in schools for 14 years.
MH Program Officer Latoya Bosworth leads the conversation.
Mass Humanities spotlights the diverse historical expertise and experiences of our community members, and hosts community events that spark conversations between neighbors about what it means to live in a free and equitable society.

The Mass Humanities Board of Directors welcomed four new members at its September 15, 2023, board meeting. Members serve three year terms, renewable for one-term.
"We are grateful to welcome these four new members, whose expertise and experiences add new perspectives to the amazing group of people serving on our board," said Brian Boyles, Mass Humanities Executive Director. "As we continue to grow our impact and serve the people of Massachusetts, we look forward to partnering with these leaders in the humanities."
Scott Casper was appointed the eighth president of the Society in December 2020. A historian of the nineteenth-century United States, he has been associated with AAS for three decades, beginning as a Peterson Fellow in 1990. Before joining AAS he served as dean of the College of Arts, Humanities, and Social Sciences and professor of history at the University of Maryland, Baltimore County, and as Foundation Professor of history at the University of Nevada, Reno. Scott is the author of Sarah Johnson's Mount Vernon: The Forgotten History of an American Shrine (2008) and Constructing American Lives: Biography and Culture in Nineteenth-Century America (1999), which won the book prize of the Society for the History of Authorship, Reading, and Publishing. He is the editor, co-editor, or co-author of seven other books, including A History of the Book in America, volume 3, The Industrial Book (with Jeffrey D. Groves, Stephen W. Nissenbaum, and Michael Winship) and Perspectives on American Book History: Artifacts and Commentary (with Joanne D. Chaison and Jeffrey D. Groves). Scott has received fellowships from the National Humanities Center, Winterthur, and the Virginia Foundation for the Humanities, among other institutions. He served on the boards of the American Council of Learned Societies, Nevada Humanities, Maryland Humanities, and the Greater Baltimore Cultural Alliance; edited the annual "Textbooks and Teaching" section of the Journal of American History from 2008 to 2018; and was acting editor of The William and Mary Quarterly in 2008-09. Scott has worked extensively with K-12 educators through the Mount Vernon Ladies' Association, the Center for Civic Education, and the Northern Nevada Teaching American History Project, and he has been on the faculty of Rare Book School since 2017. He holds an AB in history from Princeton University and his MA, MPhil, and PhD from Yale University.
Michelle Toni McComb relocated to Springfield MA from Hartford CT in June of 2006. Through involvement in her new local church, Toni was given the opportunity to become a volunteer camera person for the Springfield City Council meetings. This was an eye opening experience and sparked an interest in her local community and the need for change. Toni later became a volunteer mentor for the Hampden County Sheriff's Department through the All Inclusive Support Services program and has been serving individuals returning to the community for over 14 years. For the past 5 years she has also served on the Community Accountability Board also through the Hampden County Sheriff's Department.
Toni is a graduate of the Clemente Course in the Humanities class of 2017 and currently holds a B.S. in Human Services through Springfield College, a Master's Degree in Biblical Studies and Doctorate in Divinity through the New York Christian Bible College. Toni is also a certified chaplain and loves to serve the community both spiritually and naturally.
Jacob Miller is a Vineyard Offshore Tribal Lead. He works to build and maintain collaborative relationships with tribal governments and members of tribal nations.
Jacob has many years of government and community development experience. He most recently worked as a Senior Policy Advisor and Community Development Director in the office of Massachusetts State Senator Mark Montigny. He has worked as a union organizer with the Greater Southeastern Massachusetts Labor Council AFL-CIO, a grassroots coordinator with Opportunity Nation, and led multiple community development projects in the United States and United Kingdom.
Jacob holds a bachelor's in Political Science and English from the University Massachusetts Dartmouth where he was named a Truman Scholar. He spent two years in the United Kingdom as a Marshall Scholar completing a master's in management from the University of Cambridge and a master's in Building and Urban Design in Development from the University College London. He is currently completing his Juris Doctor degree at UMass Law.
Kyera Singleton is the Executive Director of the Royall House and Slave Quarters. She is also a PhD Candidate at the University of Michigan-Ann Arbor in the Department of American Culture. For the 2021-2022 academic year, Kyera Singleton is an American Democracy Fellow, in the Charles Warren Center, at Harvard University. She has held prestigious academic fellowships from the Beinecke Foundation, the Andrew W. Mellon Foundation, Emory University's James Weldon Johnson Institute for the Study of Race and Difference, and the American Association of University Women (AAUW).
From 2018 through 2019, Kyera served as the Humanity in Action Policy Fellow for the ACLU of Georgia. As a policy fellow, she focused on mass incarceration, reproductive justice, and voting rights. She created the ACLU-GA's first podcast series "Examining Justice" in order to highlight the voices of both community activists and policy makers in the fight for racial, gender, and transformative justice.
As a public history scholar, Kyera recently served as an advisor on the Boston Art Commission's Recontextualization Subcommittee for the bronze Emancipation Group Statue. She is also a member of the Board of Public Humanities Fellows at Brown University, which brings together a collection of museum leaders from Rhode Island, Massachusetts, and Connecticut.
Mass Humanities is actively seeking nominations of qualified individuals to serve on its board of directors.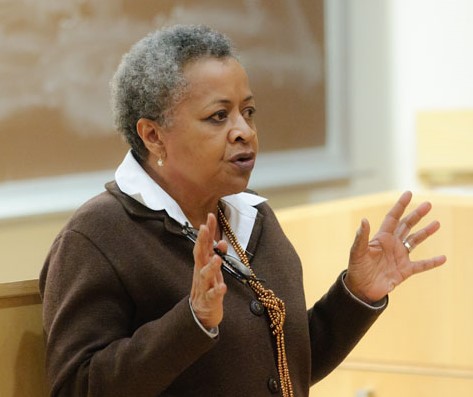 Professor Margaret A. Burnham is a globally recognized expert on civil and human rights, comparative constitutional rights, international and criminal law. She was the first African American judge in Massachusetts.

Margaret is a University Distinguished Professor of Law at Northeastern and Director of the Civil Rights and Restorative Justice Project, as well as the faculty co-director of the Northeastern School of Law's Center for Law, Equity and Race (CLEAR).

Under Margaret's leadership, CRRJ investigates racial violence in the Jim Crow Era and other historical failures of the criminal justice system and serves as a resource for scholars, policymakers and organizers involved in various initiatives seeking justice for these crimes.

Margaret headed a team of outside counsel and law students in a landmark case that settled a federal lawsuit. CRRJ's investigations are widely covered in the national press, including a PBS Frontline documentary series, "Un(re)solved."

In 1993, South African President Nelson Mandela appointed Margaret to serve on an international human rights commission to investigate alleged human rights violations within the African National Congress.

In 2021, President Joe Biden nominated Professor Burnham to serve as a member of the Civil Rights Cold Case Records Review Board and the U.S. Senate confirmed her appointment in 2022. The board is charged with reviewing the records of Civil Rights Era cold criminal cases of murders and other racially motivated violence that occurred between 1940 and 1979.

Margaret is being honored for her lifelong dedication to protecting civil and human rights around the world.
---
Mass Humanities: As a University Distinguished Professor of Law at Northeastern , you have become an internationally recognized expert on civil and human rights. What or who led you down the path toward your career?

Margaret Burnham: Mine is not an unusual story. As did hundreds of other college students, I left my home in the Northeast and went on the prowl for some "good trouble" in the South in the 1960s. I landed in Jackson, Miss. in 1964 and there I was tutored by a local woman named Hazel Palmer. Canvassing by her side, I learned how to talk to utter strangers, black and white, about democracy, rights and race. And she taught me when to pull back from the violence that loomed rampant over our project. Years later, when explaining First Amendment law to students at Northeastern, Hazel Palmer's clear voice would come back to me. What stayed with me was the fortitude and certitude that she brought to the work. She had parented eight children, and for some reason, not, it seemed to me, justified by her situation in life, she took for granted that these were her rights, her country and her fight. These women who challenged Mississippi's political leaders at the 1964 Democratic Party Convention in Atlantic City–Fannie Lou Hamer, Victoria Grey, Hazel Palmer–were my most influential early teachers. My mother, who is 108 years old, lives in Boston with me. Most parents would bewail their children leaving college with just a shadow of a plan. But my mother encouraged me to go, knowing there was a classroom there and Hazel Palmer who awaited me. How right she was.
MH: The Civil Rights and Restorative Justice Project at Northeastern investigates racial violence in the Jim Crow era and other historical failures of the criminal justice system. CRRJ serves as a resource for scholars, policymakers and organizers involved in various initiatives seeking justice for these crimes. Can you tell us a little bit about what inspired you to begin this work?

MB: In 1964, alongside Hazel Palmer, I was an organizer for the Student Nonviolent Coordinating Committee in Jackson. In May of that year, about seventy miles away in Meadville, Miss., the Ku Klux Klan lynched two nineteen-year-olds. In 2007, I met the family members of the young men and, with my students, pursued a lawsuit on their behalf. Thereafter, we learned that there were thousands of families who had lost relatives to lynching and other forms of historical homicidal racial violence in the mid-twentieth century. Civil or criminal remedies would, in most cases, no longer be available, but at the law school we could piece together the facts for the families, inform them on legal matters, and include the victims' experiences in the cavernous archive of African American resistance. The federal government was also engaged with these cases, although its brief was limited. We've worked with hundreds of families over the years and learned a lot about the violence that enforced Jim Crow, and the antagonistic legal system that sustained it. The stories are collected in our archive; we've released a thousand cases, most of them previously effaced. Ours is not merely a project of historical excavation and amplification; it is also a demand for redress and recognition, and hence it sits within the larger global call to repair past racial and colonial harms.

MH: Your work has been dedicated to protecting civil and human rights by exploring history, illuminating truth and confronting injustice. Can you talk a little bit about the interconnection between the humanities and the work you do?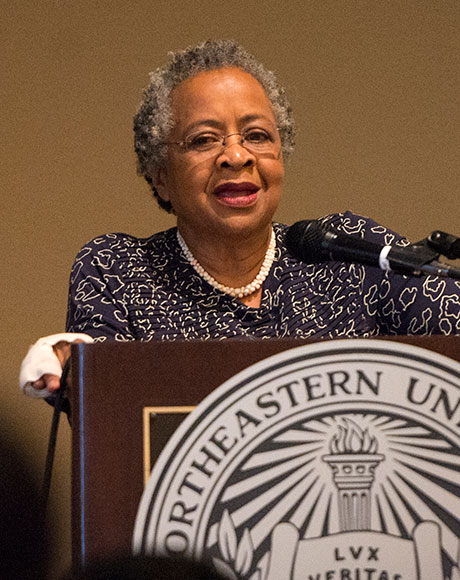 MB: This takes me back to the archive–not ours in particular but the archival project. Its raison d'étre is to capture and record the past, but in doing so, the archive alerts us to its inherent insufficiencies. This, of course, is the conundrum the humanities address: how to nail down what we do not, and perhaps cannot, know. All that we can record is what is materially available to us, but that is not all we know about a specific past event. One must take on the archive's gaps and silences, sometimes inadvertent, sometimes intentional, if the archive is to be meaningful. In order to fully capture the past, the insights of scholars working in the feminist vocabulary like Saidiya Hartman and Hortense Spillers exemplify the need to "confabulate" in the interstices of established facts. Nor is it just its lacunae that delimit the archive, or, for that matter, any scholarly product that sets out to "capture" history. The archive is an interpretation that must itself be interpreted, for without translation–fiction, music, the visual arts–the archive is incomplete. The power of history is not diminished when it merges with story, nor are facts corrupted by fiction. It is, after all, Beloved that renders Margaret Garner's history fully legible. Archival work on the violence visited on black people must also respond to the political question of whether collecting the data more harms than good. I'm reminded here of Hilton Als' comment in response to the exhibition of lynching photographs, Without Sanctuary. Why, he asks, must we continue to "drag all those lynchings around?" And he asks, as we research and write about these things, do we not become the cliché we mean to critique: the colored person writing about the violated colored person for the benefit of white spectators? Artists, and perhaps only artists, can reveal what is yet to be seen in what we've witnessed before, and why it deserves, again, our attention.
MH: Recent Supreme Court rulings reducing Women's Rights and striking down Affirmative Action, as well as the scaling back of Black and LGBTQA+ History courses at the high school and college levels in some states, are major issues in the United States. What role can the humanities play in empowering people here and across the country to become more engaged in the most pressing issues of the day?

MB: An appreciation of both the periodicity and continuity of human experience is at the heart of the humanities. In my work, for example, we ask why events 80 years ago still impact the behavior of those with no direct experience or personal memory of the trauma. How do we make sense of a legacy that continues to shape us today? And can we get beyond it? The explanatory reach of science falls short here.
What makes the humanities exciting is the window these disciplines open up to the unknown. Unlike science, they accept that there are no linear, causal explanations for why humans treat each other as they do. And yet our purpose must be to find our individual place within the seemingly inexplicable. We can and should study and account for the practices, attitudes, beliefs, rituals, symbols and ideas that constitute societies. We can catechize the moral from the immoral, but the humanities are more than a didactic project. They ask us to imagine a different world: a decolonialized, deracialized, shared future on an imperiled planet. And they call on us to exalt the reality that old truisms–the gender binary, for example–will inevitably give way to new understandings of human plasticity. They should induce us to action, to get our hands dirty and to appreciate that change is always possible and contestation inevitable. The orthodox, the normal, can always be disrupted; dissent in the service of justice and equality is a human obligation; and that victories can be lost. The humanities invite a robust moral and political discourse, one that is based on evidence but acknowledges that evidence, while critical, is also partial.

MH: How do you think the humanities can help us navigate these times of division?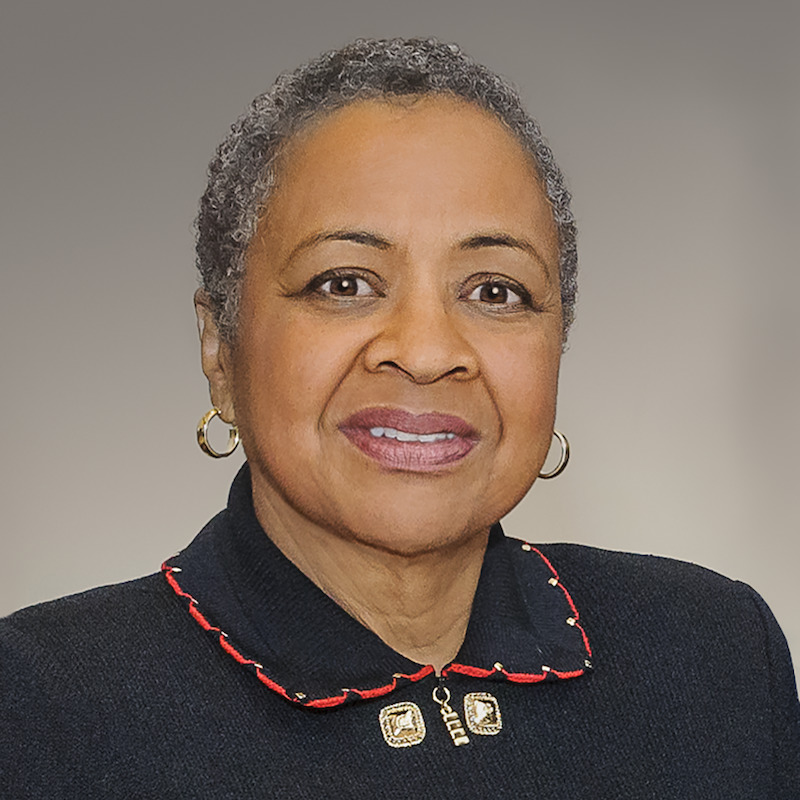 MB: The humanities help us see beyond our neighborhood. I often share an example with my students from my days as a judge in Boston. I worked in downtown courts, and many of the customers were people of color. Back then, you were appointed to judge in your "neighborhood," metaphorically speaking. Judges can easily become hardened to the sight of chains on an African American kid, which can lead one to conclude that the two were made for each other: black young men and chains. One year, during a blizzard, court officers picked me up at my home in Dorchester and took me to a court in a white neighborhood. As I hopped on the bench there, I was taken aback when I saw that the cuffs were all on white kids. The incident forced me to reconsider the correlation between chains, class and racial identity. This dissonance made it plain that what one sees is never the whole picture; one "sees" through a lens that is culturally and experientially specific. Cultural myopism limits us all, preventing us from taking on counter-narratives and "otherness." One must study to get the whole picture, to "see" beyond the neighborhood. Without study–and reading fiction and listening to music are "study"–we walk through the world with blinders.
---
Come meet Margaret Burnham and hear her speak at the 2023 Governor's Awards in the Humanities on Thursday, Sept. 28, at 6:30 p.m. at the John F. Kennedy Presidential Library and Museum in Boston.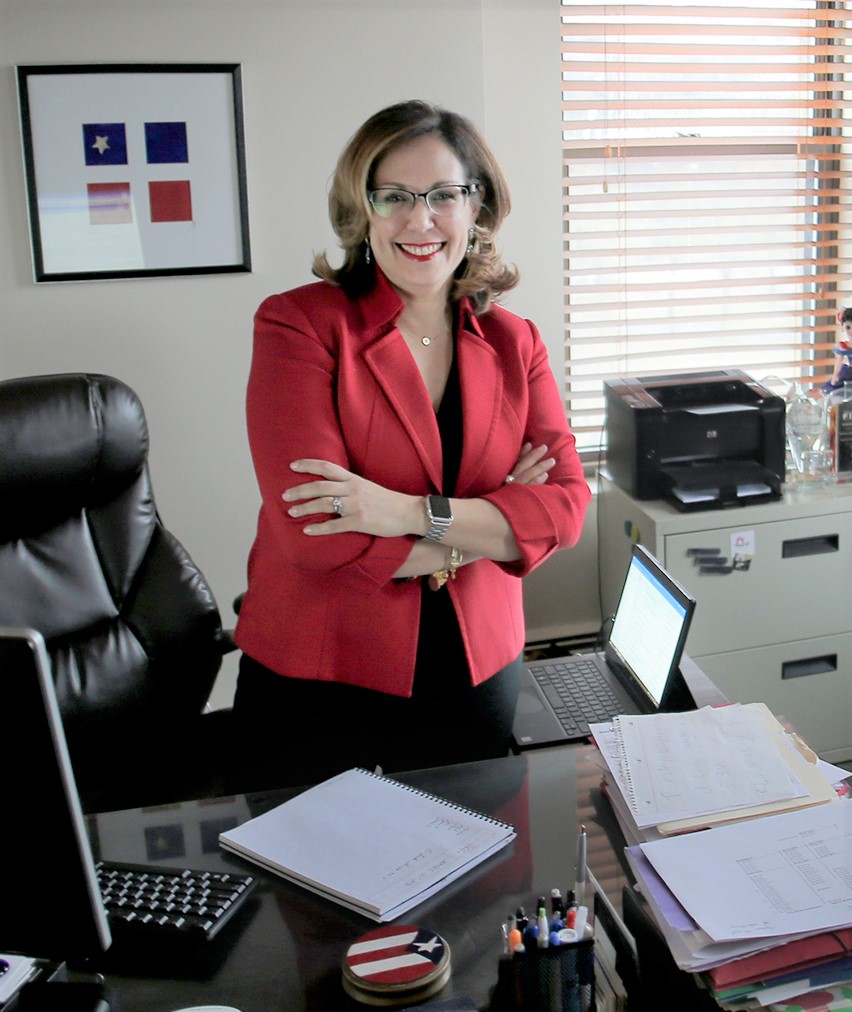 Vanessa Calderón-Rosado is the CEO of Inquilinos Boricuas en Acción (IBA) in Boston and has had a long and multifaceted career demonstrating a commitment to the humanities.
Under Vanessa's leadership since 2003, IBA has become the largest Latino-led nonprofit organization in Eastern Massachusetts, with over $250 million in assets and a portfolio of 667 affordable housing units in its South End Villa Victoria developments in Roxbury and Mattapan.
Vanessa was selected as a Barr Fellow in 2009, and in 2010, she became the first Latina to be appointed to the Massachusetts Board of Elementary and Secondary Education.
In 2022, her work elevating education, community development and philanthropy in Boston led to the Greater Boston Chamber of Commerce recognizing Vanessa with the Distinguished Bostonian Award.
At this year's Governor's Awards in the Humanities event, Vanessa is being honored for her work that actively promotes Latinx culture and for her contributions to shaping a more equitable philanthropic ecosystem in Massachusetts.
---
Mass Humanities: As CEO of Inquilinos Boricuas en Acción, you have committed yourself to the humanities within education, community development and philanthropy in Boston and across the state. What or who led you down the path toward your career?
Vanessa Calderón-Rosado: My love for the humanities started at a young age. My family was creative, artistic and musical. My late mom was a registered nurse but also a gifted poet, writer and a talented singer and multiple family members have meaningful talents in the creative and performing arts. Clearly, I had the privilege of having an upbringing that valued the arts, theater, music, dance, literature and the humanities. These experiences helped me develop a passion for reading, a gusto for arts and culture and a love for the humanities at an early age.
Like many individuals, my career path has not been linear. My undergraduate degree was in elementary education, and my first job out of college was as a third grade teacher in my native San Juan, Puerto Rico. As a third grade teacher, you get to teach all subjects and I always sought to connect the dots between science, literature, math, music, social studies and arts. Students enjoyed writing poems about the solar system, counting the metrics and predicting the rhythmic probabilities of a familiar song and drawing expressive maps of their neighborhood or community.
I have continued integrating the humanities into my life and my work. Inquilinos Boricuas en Acción is a nationally recognized community development corporation that empowers individuals and families to improve their lives and achieve socio-economic mobility through high-quality affordable housing, education, financial and resident empowerment and arts programs. IBA's holistic approach to community development reminds me of the value of the humanities in the holistic education of my third grade students!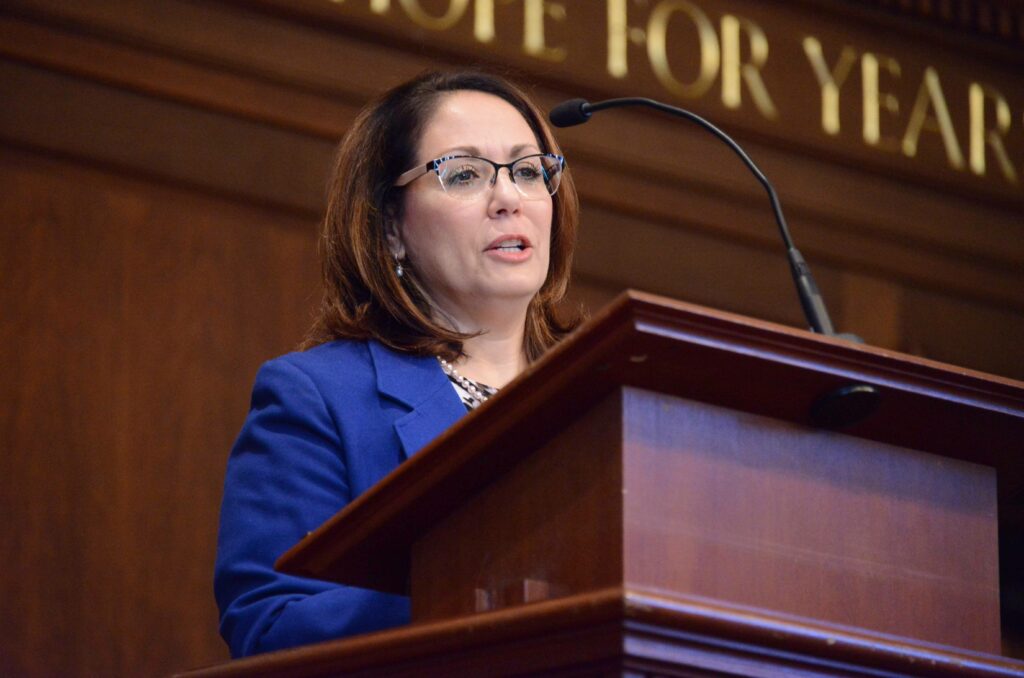 MH: Inquilinos Boricuas en Acción promotes Latinx culture and builds community through the arts in Boston's South End. Can you tell us a little bit about what inspired you to begin this work?
VCR: The intersection of the arts, culture and community development has been at the heart of IBA's work since our inception in 1968. IBA was founded by a group of Puerto Rican activists who stared down the city's urban renewal bulldozers and revitalized the neighborhood by developing affordable housing, creating community programs and driving economic opportunity for the residents. Our founders knew that the arts were central to those efforts, not only to celebrate our history, heritage and roots but also to build a thriving community.
I wholeheartedly agree with their vision! Every day, I see the transformative power of the arts in the education of our children and youth, in family engagement, in generating economic opportunities, in fostering intergenerational and multicultural dialogues, in making our community safer and stronger. I am proud to continue their legacy today. Our work in the arts and culture promotes Latinx arts and artists, and it also helps open up conversations and expand points of view within our community and between our Puerto Rican/Latinx community and other communities. Furthermore, IBA's work in the arts creates connections and shares our cultural values to build bridges between people.
MH: As you've shared, IBA is dedicated to empowering and engaging individuals and families to improve their lives through affordable housing, education and arts programs. Can you talk about the interconnection between the humanities and the work you do?
VCR: IBA's community and economic development work is rooted in providing affordable housing and creating opportunities for low-to moderate-income children, youth and families. Our innovative, award-winning programs not only rely on research and best practices but also on creating dialogues in communities and amplifying the voices of the people we serve and represent. An optimal mechanism for accomplishing that is by integrating the arts and the humanities in this work.
Our efforts to expand and increase social capital in our community through community organizing, early childhood education, youth development, and community arts are just a few examples of how IBA incorporates the humanities into building vibrant, civically engaged, prosperous and healthy communities. Additionally, IBA's arts programs bring joy to our community and help build the fabric of our city.
I personally believe that a well-rounded individual in one who has a wide range of abilities and interests and is knowledgeable, multi-talented and empathetic. I know that the humanities provide the tools to become a well-rounded individual. I am committed to ensuring that the individuals that we serve in our community are granted every possible opportunity to be well-rounded people, and thus, keeping the humanities as part of our core is critically important.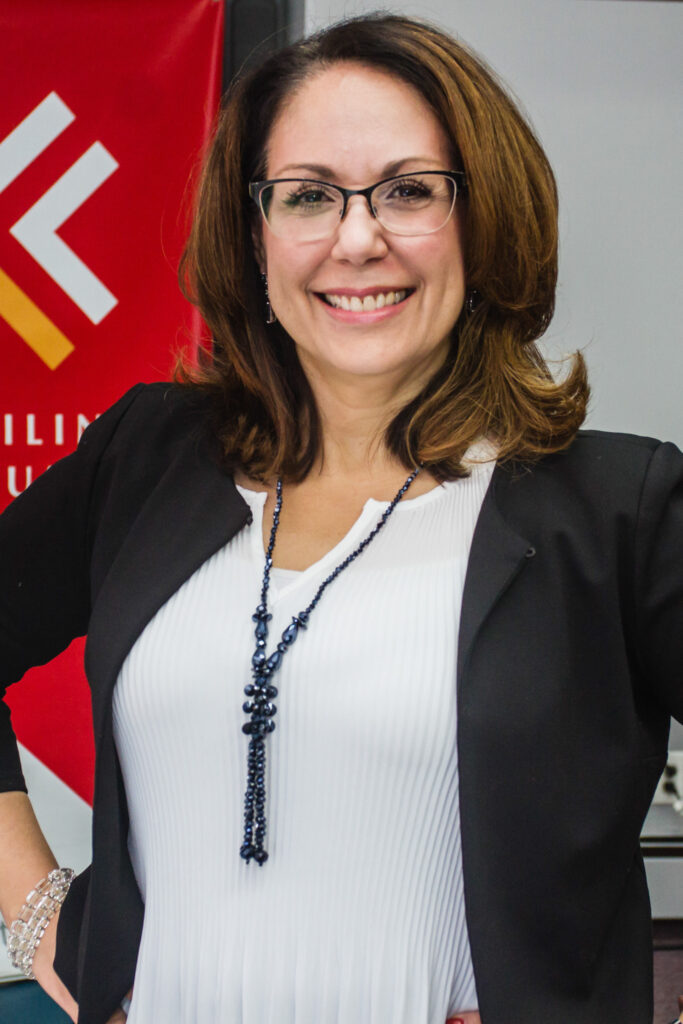 MH: Recent Supreme Court rulings reducing Women's Rights and striking down Affirmative Action, as well as the scaling back of Black and LGBTQA+ History courses at the high school and college levels in some states, are major issues in the United States. What role can the humanities play in empowering people here and across the country to become more engaged in the most pressing issues of the day?
VCR: For me, it is simple: the humanities help us understand the world's different perspectives and open the space for dialogue. Understanding history, reading literature and non-fiction pieces and exploring and experiencing the arts–traditional and contemporary–help us expand our views of the world, comprehend our own set of values and biases, fight for justice and strive for a more equitable world.
The erosion of the humanities in our education system, public dialogues and political discourse has led us to a dangerously narrow social mentality that is incapable of understanding the beauty of our complex human nature and has pushed our policies to extremist views that are exclusionary, disempowering, unjust and inequitable.
We can defy that. We must empower people by holistically integrating the humanities into our K-12 and higher education systems, as well as in community-based work.
MH: How do you think the humanities can help us navigate these times of division?
VCR: The humanities open the space for dialogue, empathy, kindness, joy and understanding. These are fundamental elements for the well-being of the human spirit and the creation of an engaged and healthy civil society. In today's divided society, we often miss these fundamental elements, creating precariously segregated factions that are at odds and in conflict with each other. I believe that we can overcome these divisions, and the humanities are the vessel to help us reach that promised harbor.
St. Augustine said, "Hope has two beautiful daughters; their names are anger and courage. Anger at the way things are, and courage to see that they do not remain as they are." I am hopeful! We must act collectively with a full dose of anger and courage and lean into the humanities to bring people together and create space for dialogue, empathy, kindness, joy and understanding.
---
Come meet Vanessa Calderón-Rosado and hear her speak at the 2023 Governor's Awards in the Humanities on Thursday, Sept. 28, at 6:30 p.m. at the John F. Kennedy Presidential Library and Museum in Boston.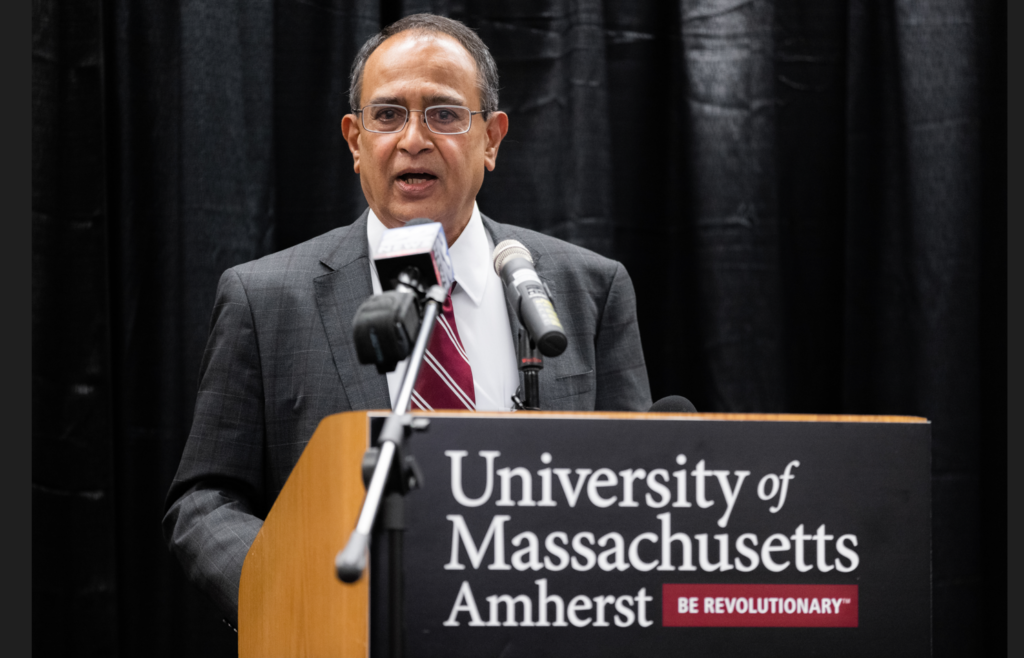 Kumble Subbaswamy is the retired chancellor of UMass Amherst and a committed public education advocate.
Championing an open and transparent leadership style, "Swamy," as he is known around campus, successfully enacted a comprehensive campus-wide strategic planning process. Under his leadership, the university continues to move up in the national rankings, making the flagship campus one of the fastest-rising top-tier public research universities in the country.
Swamy has also generated an unprecedented level of transformative financial investment and philanthropy for the university, enabling expanded recruitment of a world-class faculty, accelerated enrollment growth of a diverse student body and enhanced facilities.
With an ongoing emphasis on innovation, Swamy positioned the university as a leader in the flexible education revolution. Through UMass Flex, the excellence of the UMass Amherst educational experience is available worldwide, with expanded access to degree completion and professional credentials.
Before coming to Amherst, he served as provost at University of Kentucky. He joined Kentucky University in 1978, after serving as a post-doctoral fellow at the University of California, Irvine. During his first 18 years at the University of Kentucky, he served as Associate Dean of Arts and Sciences and Chair of the Department of Physics and Astronomy.
Swamy is being honored for his commitment to education and transformative work at UMass Amherst.
---
Mass Humanities: As chancellor, you worked to build a campus culture centered on social responsibility and inclusiveness, which are essential elements in the humanities. What or who led you down the path toward your career?
Kumble Subbaswamy: First of all, UMass was established under the Morrill Act to educate the "agricultural and industrial classes." As such, educating all segments of society, especially those who have been historically underserved, is part of our mission. Further, a university is not only a place for learning professional skills; it is also a place for personal development as a member of society and as a citizen in an increasingly multi-ethnic and diverse democracy. Thus, diversity, equity and inclusion are integral to the university's mission.
MH: Your extensive contributions to the humanities include outreach and initiatives aimed at addressing campus climate, diversity and culture. This work has made you a highly regarded Chancellor, both within the campus community and nationally. Can you tell us a little bit about what inspired you to begin these initiatives?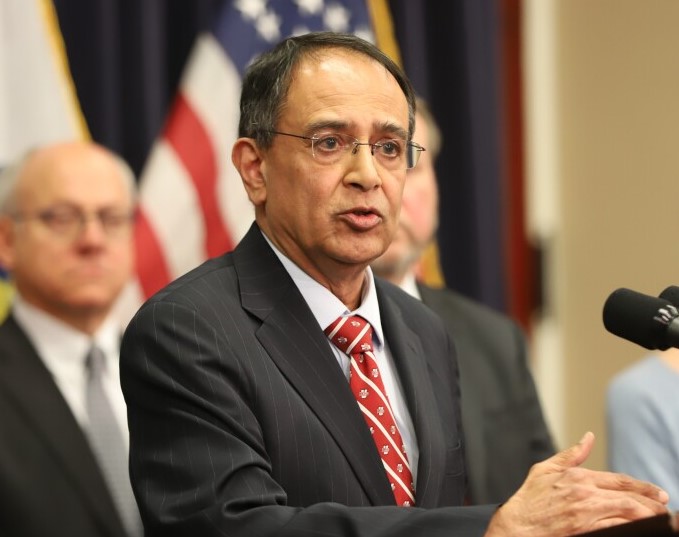 KS: I am a big believer in planning, assessment and continuous improvement. If we are to make good on our goal of being a diverse and inclusive community, it requires intentionality in our actions and a commitment to desired outcomes. We improved our recruitment strategies to the point where we nearly doubled the percentage of students of color over a decade. With one in three students being of color, we then had to ensure that everyone felt welcomed, supported and developed a sense of belonging to the institution. This is no easy task given the de facto segregation that largely exists in our society. Through our climate surveys, we are listening to members of our community and learning how best to create a supportive, inclusive and vibrant campus. This is a long journey, for sure.
MH: You have long been a public education advocate. Can you talk a little bit about the interconnection between the humanities and the work you do?
KS: I find inspiration in Thomas Jefferson's words, "We must dream of an aristocracy of achievement arising from a democracy of opportunity." Nowhere more than in education can we put this into action better. To me, college education has always meant a broad-based education: one that fuels our curiosity, allows us to understand and appreciate our natural world, places us in our historical context and helps us realize our common humanity through art, literature, religion and more—which we collectively call culture. Such education is the foundation of democracy.
MH: Recent Supreme Court rulings reducing Women's Rights and striking down Affirmative Action, as well as the scaling back of Black and LGBTQA+ History courses at the high school and college levels in some states are major issues in the United States. What role can the humanities play to empower people here and across the country to become more engaged in the most pressing issues of the day?
KS: To me, the humanities are a window into the human condition and a glimpse at what makes us human. To recognize and celebrate the various ways in people are different is to acknowledge everyone's humanity. The different ways in which people experience and express their humanity constitute the richness of music, art, literature and social commentary. To oppress our fellow humans and to censor the expression of their humanity is to deny their humanity. It is everyone's responsibility, especially of the college-educated, to fight against oppression and censorship by supporting the humanities.
MH: How do you think the humanities can help us navigate these times of division?
To partake in the humanities is to celebrate the breadth and richness of the human experience. It is the best way to develop empathy. To ignore or diminish the role of the humanities in education is an existential threat to the survival of society, let alone a healthy and vibrant one.
---
Come meet Kumble Subbaswamy and hear him speak at the 2023 Governor's Awards in the Humanities on Thursday, Sept. 28, at 6:30 p.m. at the John F. Kennedy Presidential Library and Museum in Boston.
Published by the The Berkshire Eagle on 8/18/23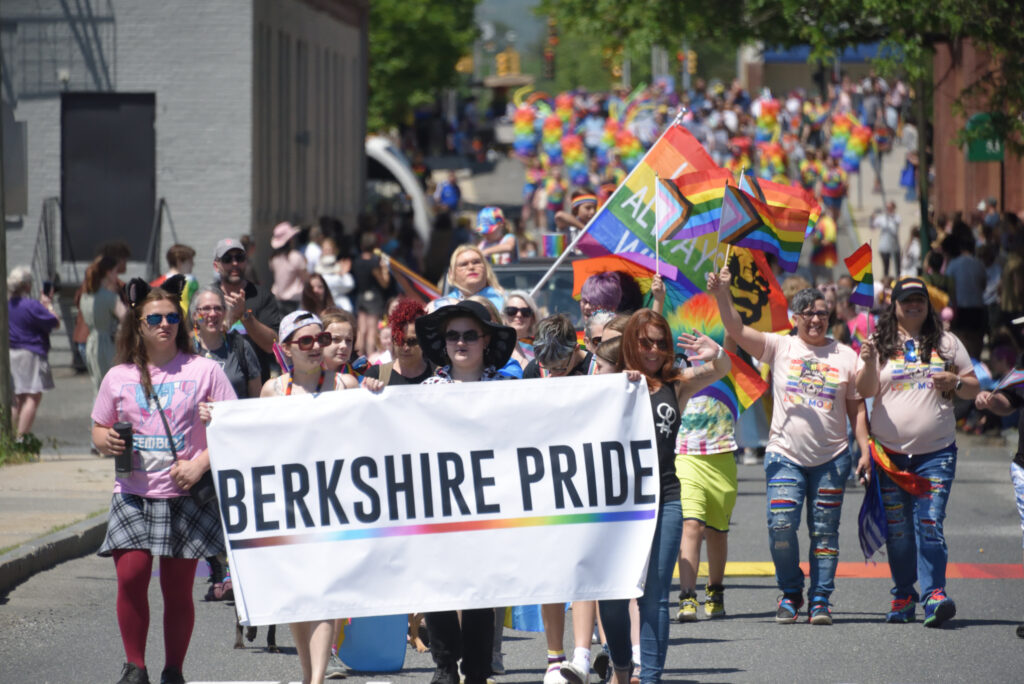 PITTSFIELD — Berkshire Pride, a nonprofit organization dedicated to promoting LGBTQIA+ visibility, education, and community engagement, has received a staffing grant from Mass Humanities, added three staffers, and will hold an open house at its new location at 34 Depot St. on Aug. 31.
The open house will take place from 5 to 7 p.m. The matching grant from Mass Humanities has allowed Berkshire Pride to bring in a new executive director, Cass Santos-China, and also Emma Lenski as LGBTQIA+ competency educator.
Santos-China has a wealth of experience and passion for LGBTQIA+ advocacy. Lenski will play a pivotal role in creating safe and informed spaces for the community.
Berkshire Pride also has a new president, Michael Taylor, and has received formal recognition as a nonprofit organization. That designation reaffirms Berkshire Pride's mission to create safe spaces, provide educational resources, and support LGBTQIA+ individuals across the Berkshire community.