Seeing the clouds, I grab my black, compact umbrella for my walk and I pause, wondering if someone would mistake it for a gun and call 911. Whether retracted in my hand, or in my oversized pocket, the possibility was and still is there. The Blacks Lives Matter movement addresses the issue of violence inflicted on those in Black communities at the hands of police and vigilantes. The movement is significant because it goes to a core truth in America: our lives have historically been seen as less than, or not at all. The murder of my great-aunt, Mary B. Taylor, is a part of that truth.
For years, she was a picture in a frame on top of the television, there for Christmas visits and Saturday morning cartoons. Mary B. was my Big Momma's youngest sister. My Big Momma and Granddaddy separated, so Mary B. traveled from Louisiana to Texas and got a job to help her out. While there, she was violently murdered at the age of 19. Emotionally and psychologically, the damage ran deep for my family, and it ran with no recourse for justice. Big Momma had a nervous breakdown and was temporarily institutionalized. My momma was not born yet, and my aunts and uncles were placed in foster care.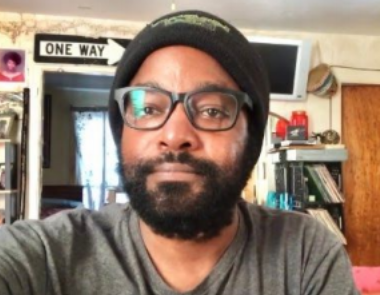 Big Momma's protectiveness spanned generations. Her vigilance for our safety became a living, breathing thing. Big Momma showed her love for her children and grandchildren by raising us, and making sure we got our lessons done after school. She fed us grits with bacon, eggs and sausage and biscuits with jam, mailed us care packages, and smiled in pride when we memorized the Lord's Prayer. But she was not able to tell us she loved us, even after we told her that we loved her. Going into the details of Mary B.'s murder was too heart-wrenching for my family. I needed to find her.
During my quest, I had these thoughts of time travel, a relative from the present going back in time, so he could tell her story today. I used Ancestry.com and learned that my great-great-great-grandfather served in the Civil War and is part of the African American Civil War Memorial. As for Mary B., there were no records of her death. I sent emails to genealogical libraries in Texas and Louisiana; they too were unable to find any records of her death. A striking blow, reflective of her times and mine.
Law enforcement agencies aren't required to report fatal shootings to the FBI, and the FBI's tracking of police killings is done voluntarily. Because of this, The Guardian launched a yearlong investigation in 2015 called "The Counted." They tracked the number of people killed by the police by shooting and by restraint, while in custody. They found that of the 18,000 law enforcement agencies in the country, 224 reported fatal shootings by police to the FBI. This speaks to how Black lives are valued less. David Jacobs of the Sociology Department at Ohio State University estimates that between 1881 and 1951, 4,600 people were lynched by vigilantes. Again, this speaks to the history of Black lives being valued less. The continued devaluing of our lives is a reality. When the reaction to Black Lives Matter is All Lives Matter or Blue Lives Matter, it is an attempt to sidestep police brutality and racism, and it's another form of devaluing. These are failures.
I've felt that failure after the acquittal for the killing of Trayvon Martin, after the murder of Ahmaud Arbery by vigilantes, after the modern day lynching of George Floyd, and after not being able to find Mary B. Black Lives Matter because our lives are still being treated as if they don't. And that's a stain, not to be placed on Trayvon, Ahmaud, George or Mary. Today, there are protests all across this country in the name of Black Lives Matter. Young and old, people of all races, demanding justice and equality in our fragile democracy.
Until now, I never shared my pause after grabbing my umbrella, but now there is real listening, fruitful dialogue, and the hard truths I fall asleep and wake up to are being faced on a scale I never thought possible. I had such hope of finding Mary B. Hope can be painful, but for once, it feels bearable.
---
Robert L. Greer graduated from Clemente in 2015. He works within the New Bedford school system as an ABA therapist with youth on the spectrum for autism. He states that Clemente was a life raft for him and that Clemente continues to keep him open to his passions and interests.
---
We, Too, Are America is made possible through "Democracy and the Informed Citizen," an initiative administered by the Federation of State Humanities Council through a grant from the Mellon Foundation.