5th Annual Fourth of July Community Reading
July 4 @ 10:00 AM

-

12:00 PM

EDT

Funded by Mass Humanities

Cost: Free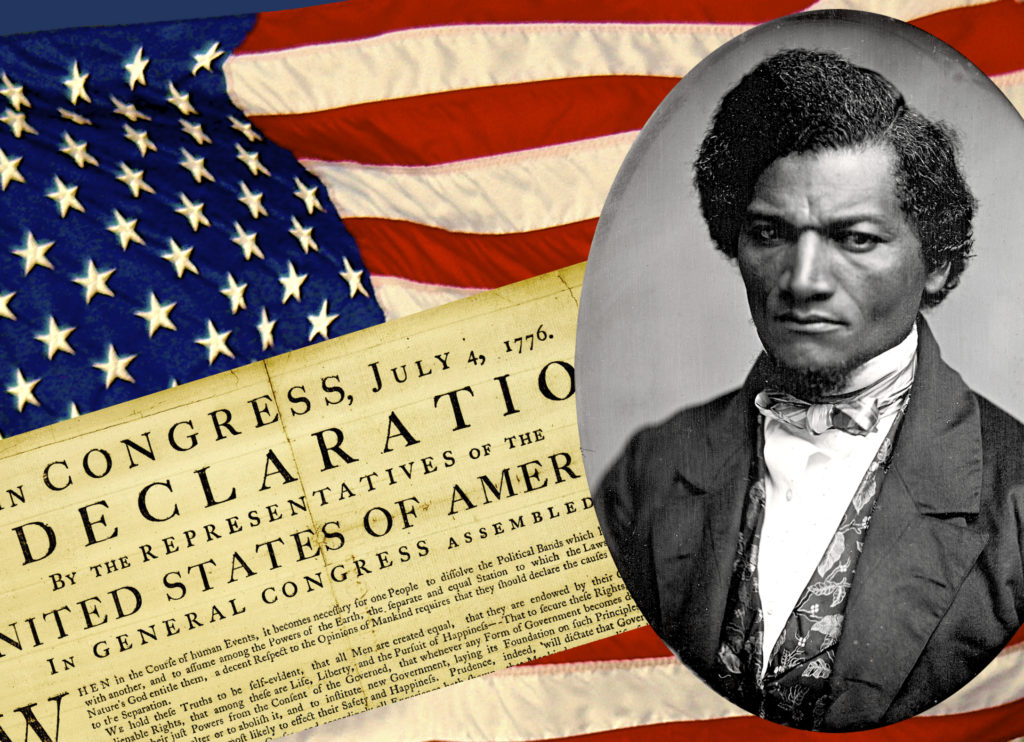 In 1852 Frederick Douglass rhetorically asked his audience in his Fourth of July address whether Black lives do not, indeed, matter, given the words of the declaration of Independence. He spoke on the topic for some hours. This year, even more than ever, we want to read the Declaration of Independence and Frederick Douglass' Fourth of July address (1852) together on July 4. But we won't be able to congregate under the pavilion with as many as 60 people and keep the required physical distance.
This is our solution: We are going to have a live event with fifteen people. These people will be seated 6′ and more distant from one another, but they will read the Declaration and the Address together, paragraph by paragraph. Then they will discuss. They will include a few honored guests and otherwise will be selected at random from among those who have signed up.
We will stream this event on Facebook, a public stream that everyone can see, and viewers can ask questions and make comments on Facebook if they choose. Someone will transmit those to the group. Links to the facebook streaming and the texts for the reading.
In addition, and not on July 4, we will make it possible for others to organize separate, small (10 or fewer people) discussion events at private residences in Plainfield (outside). One of our moderators will be available to moderate a conversation on one or both documents. If enough interest exists, we will host a discussion on Zoom.
Please sign up below. We will get back to you with information.
Bear with us as we adapt. Let's hope we will be able to congregate freely by this time next year