Danvers Supports the Troops during WWI
November 15 @ 7:00 PM

-

8:30 PM

EST

Cost: Free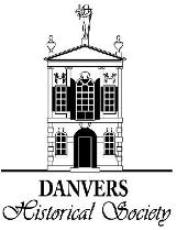 Retired U.S. Air Force Lt. Col. Dick Moody will take you back to the spring of 1917, when the quiet Danvers community of 9000 residents were thrown into the news that the 3-year-old conflict in Europe was now hitting home. Our country had declared war on Germany, a military draft had been ordered, every young man was put on notice that he might be going to the front, and every community needed to do its part in rationing food, contributing money for the war effort, and generally altering their lifestyle as they knew it.
See how the Churches, Scouts, Campfire Girls, Public Works and Electric Light Depts, and the older men and women joined in the cause. See pictures of how they helped in the war effort. Hear the words from a Danvers soldier who was fighting every day and feel his pain as he suffered through the poison gas, bullet wounds, and rat-infested conditions. Hear how our town welcomed our boys home at the end of the conflict. This briefing is not just a history lesson. It is an emotional story of how our town survived the war.
We are proud to participate in Mass Cultural Council's Card to Culture program.
Speaker Series every 3rd Wednesday, 7pm.
Including a temporary exhibit of related artifacts from the Society's collections.
Tapley Memorial Hall 13 Page Street, Danvers MA.
Danvers Historical Society: 978-777-1666 or E-mail to dhs@danvershistory.org
Donations appreciated.
Dick, wife Christine and daughter Christina (then serving in the Middle East) founded Operation Troop Support in 2003, sending care packages overseas. For more information about Operation Troop Support, visit www.operationtroopsupport.org/.