Dinner With The President: Food, Politics, And A History Of Breaking Bread At The White House
March 27 @ 6:00 PM

-

7:00 PM

EDT

Cost: $10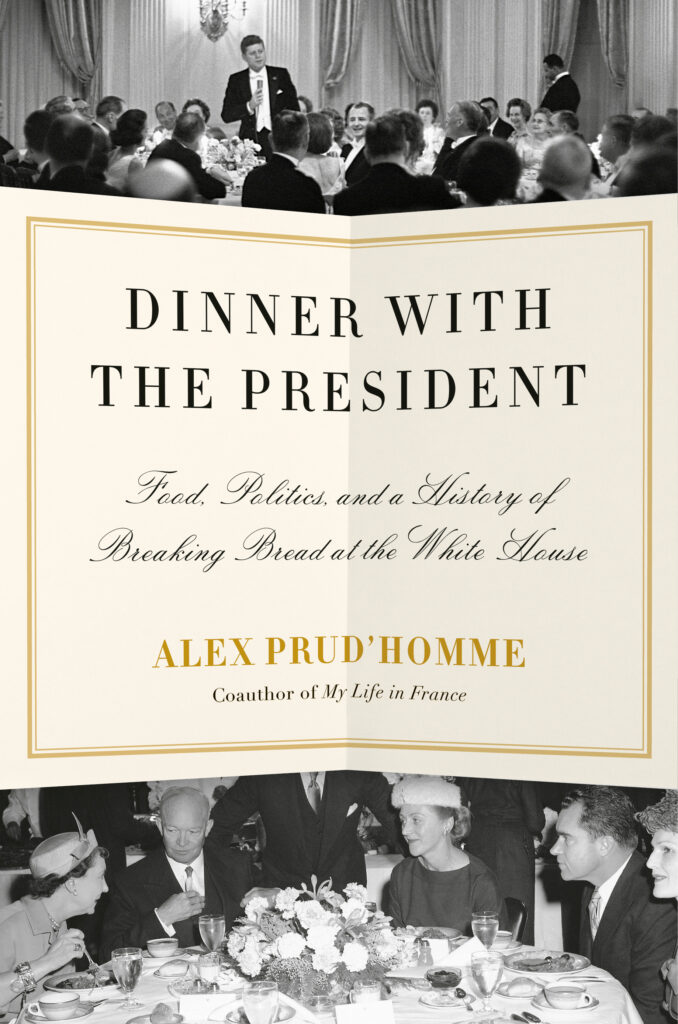 This is a hybrid event. FREE for MHS Members. $10 per person fee (in person). No charge for virtual attendees or Card to Culture participants (EBT, WIC, and ConnectorCare). The in-person reception starts at 5:30 and the program will begin at 6:00.
Please visit here to register.
Some of the most significant moments in American history have occurred over meals. Alex Prud'homme invites readers into the White House kitchen to reveal the curious tastes of twenty-six American presidents, how their meals were prepared and by whom, and the ways their choices affected food policy around the world. The White House menu grew over time— from simple eggs and black coffee for Abraham Lincoln during the Civil War, to jellybeans and enchiladas for Ronald Reagan. What our leaders say about food touches on everything from our nation's shifting diet and local politics to global trade, science, religion, war, class, gender, race, and so much more. Prud'homme also details figures like George Washington's enslaved chef, Hercules Posey, whose meals burnished the president's reputation before the cook narrowly escaped to freedom, and First Ladies Dolley Madison and Jackie Kennedy, who used food and entertaining to build political and social relationships. Prud'homme shows that food is not just fuel, but a tool of communication, a lever of power and persuasion, a form of entertainment, and a symbol of the nation.