Faith in a City: Exploring Religion in Somerville, Massachusetts
November 17, 2019

-

January 26, 2020

Funded by Mass Humanities

Cost: Free – $5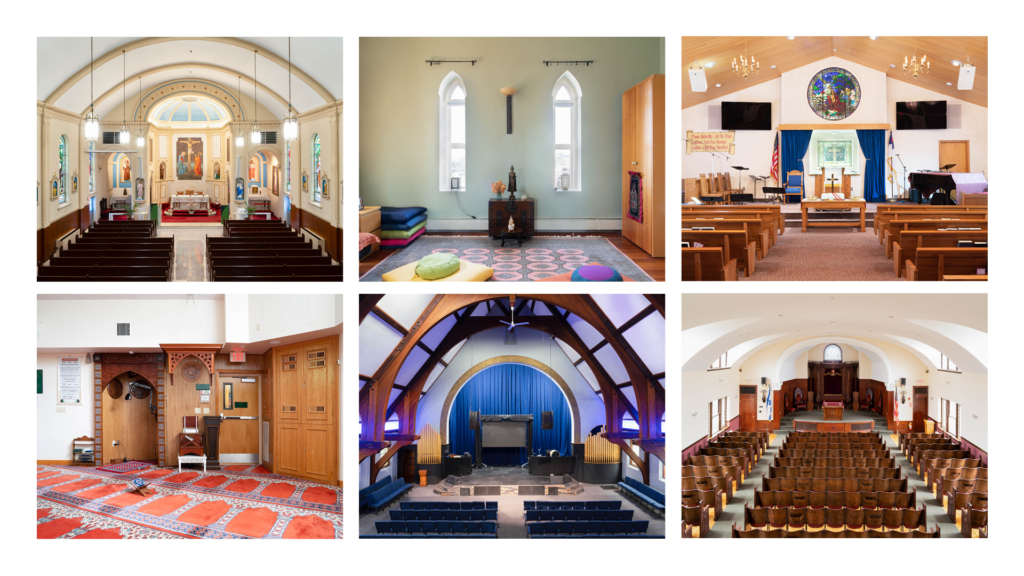 "Faith in a City" is a project exploring religion in Somerville through music, photography, video, interviews and history as a way to better understand our community. The focus is how religion is meaningful to people across the City. The project includes concerts, talks, panel discussions and an exhibit. "Faith in a City" includes some congregations near Somerville where local residents go to worship.
Many thanks to Keyzom Bhutti, Boston Japanese Christian Church, Dormition of the Virgin Mary Greek Orthodox Church, First Church Somerville, Gurudwara Sikh Sangat Boston, Havurat Shalom, Islamic Society of Boston, Mission Church of Our Lord Jesus Christ, Missionary Church of the Haitian Community, St. Anthony of Padua Church, St. Benedict Church, St. Catherine of Genoa Church, St. Joseph Church, Shivalaya Temple of Greater Boston, Sion SDA Church, Somerville Bahá'í, Somerville Community Baptist Church, Temple B'nai Brith, and Vida Real Internacional.
Visit the exhibit at the Somerville Museum, Thursday-Sunday, through January 26. www.somervillemuseum.org Exhibit hours are Thursday 2 – 7 pm; Friday 2 – 5 pm; Saturday noon – 5 pm; and Sunday, noon – 5 pm. Exhibit closed January 12th for an event.