First Americans: a new collection
November 21, 2019 @ 7:00 PM

-

9:00 PM

EST

Cost: Free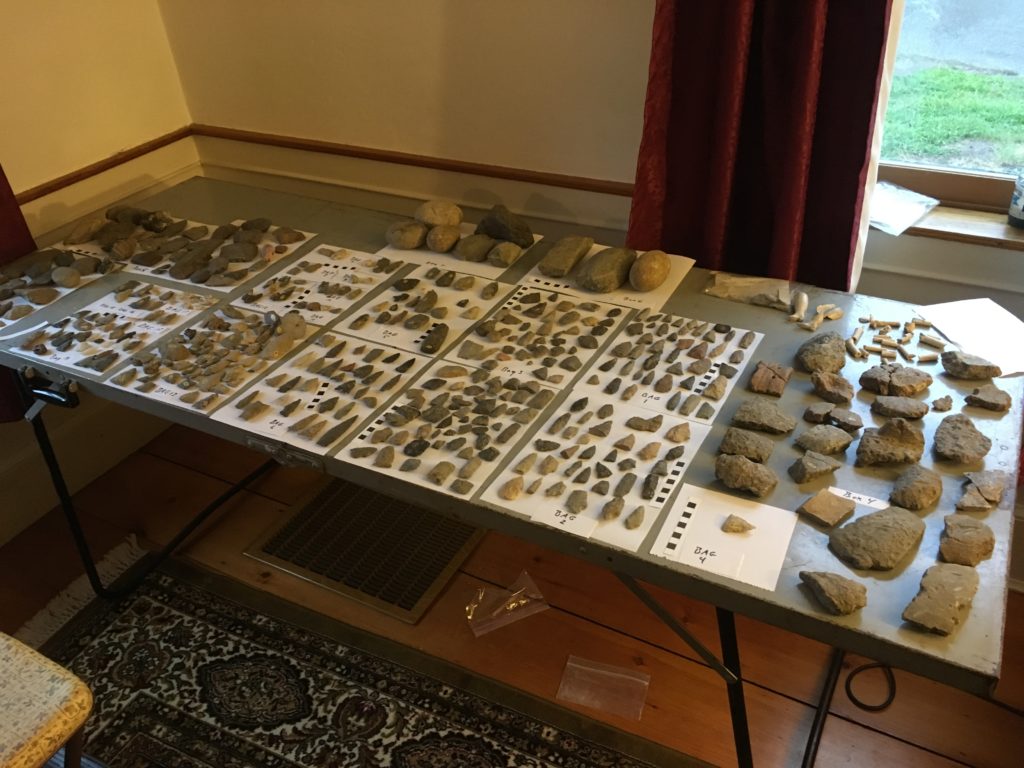 Society Vice President and avocational Archaeologist, Dave McKenna will give a presentation on a collection of more than 500 First American artifacts, donated by the family of a man who spent decades surface collecting from plowed fields in the Four Corners area of West Boxford.
The collection represents a time period of several eons of occupation. Artifacts include several sherds of ceramic, steatite, and ground and pecked tools, and a plethora of flaked points and blades including starks, orient fishtails, Levannas, a couple of possible Daltonesque points, and literally everything else between. Materials run the gamut of the typical local rhyolites and quartz and more esoteric cherts, including English and French amber gun flints and a bit of graphite paint stone, and a curiously deformed lead mini ball. The most unusual item in the collection is a cluster of Herkimer Diamonds in the matrix where it formed.
Two Jeff Boudreau handbooks will be on hand with info on how to order them through the MAS website. They are an incredible resource for identifying First American artifacts and dating them, suitable for either the Professional Archaeologist or the collector.
Please bring your First American artifacts, and we will do our best to identify and date them for you.
Parking on Page St. or in the Community Lot at the corner of Page and Elm Streets. Reservations appreciated to help with hall set up. RSVP to 978-777-1666 or E-mail to dhs@danvershistory.org .