Harvard Square: A Love Story
June 14 @ 6:00 PM

-

7:00 PM

EDT

Cost: $10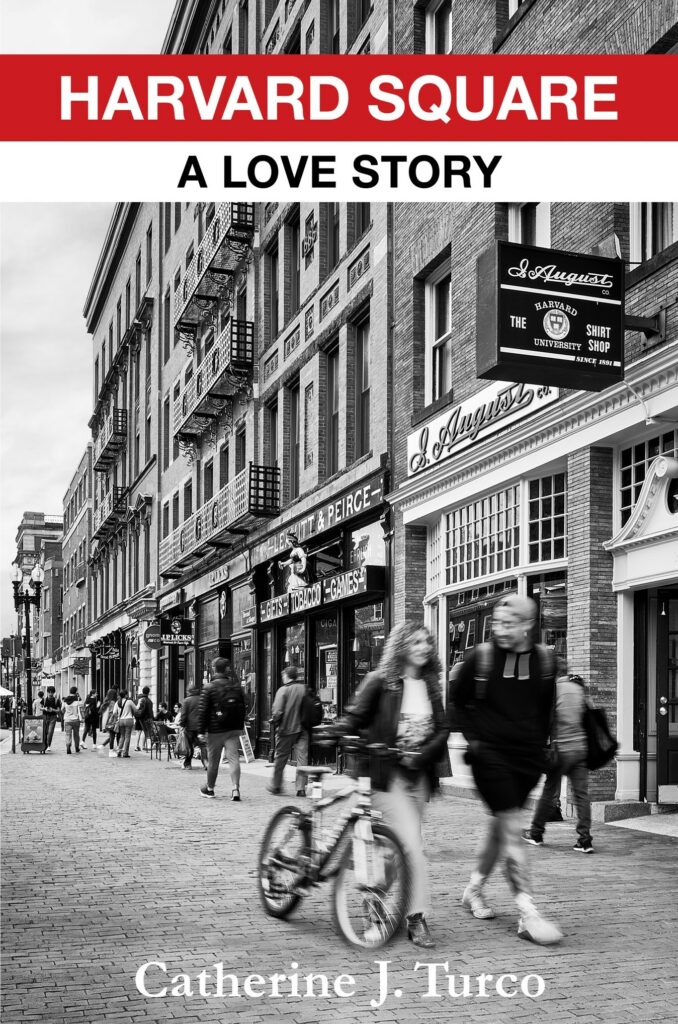 This is a hybrid event. FREE for MHS Members. $10 per person fee (in person). No charge for virtual attendees or Card to Culture participants (EBT, WIC, and ConnectorCare). The in-person reception starts at 5:30 and the program will begin at 6:00.
Please visit here to register.
Diving into Harvard Square's past and present, Turco explores why we love our local marketplaces and why we so often struggle with changes in them. Along the way, she introduces readers to a compelling set of characters, including the early twentieth-century businessmen who bonded over scotch and cigars to found the Harvard Square Business Association; a feisty, frugal landlady who became one of the Square's most powerful property owners in the mid-1900s; a neighborhood group calling itself the Harvard Square Defense Fund that fought real estate developers throughout the 1980s and '90s; and a local businesswoman who, in recent years, strove to keep her shop afloat amid personal tragedy, the rise of Amazon, and a globalizing property market that sent her rent soaring. Offering a new and powerful lens that exposes the stability and instability, the security and insecurity, markets provide, Turco transforms how we think about our cherished local marketplaces and markets in general.