Historical Photos from the Winfried P. Sommerfeld Collection
June 14 @ 9:30 AM

-

October 31 @ 12:30 PM

EDT

Cost: Free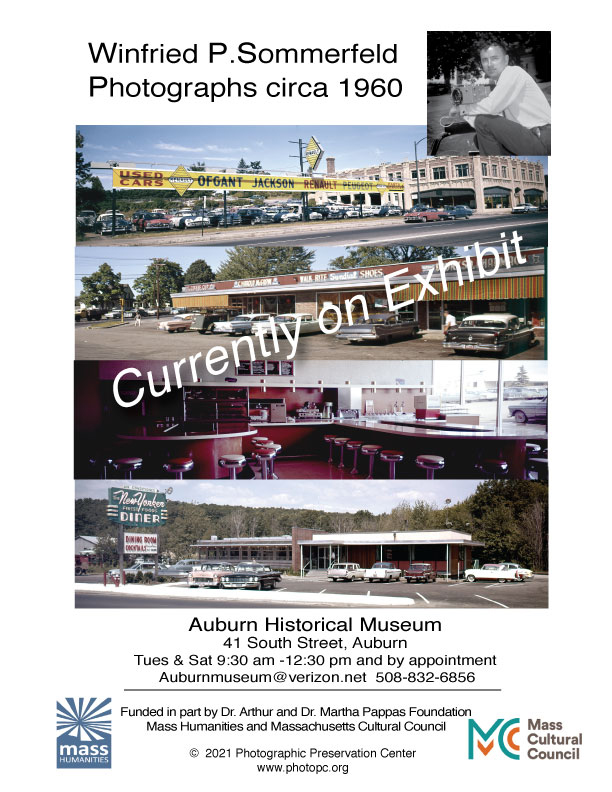 Who doesn't remember postcards of the many roadside hotels and restaurants dotting New England highways from the 1950s-1970s? Not only are they nostalgic, their historical value is immeasurable: they document the physical, economic, and leisure landscape of the era. Where did these postcards come from?
Shortly after the end of World War II, German native Winfried P. Sommerfeld immigrated to the United States and settled in Auburn, Massachusetts, where he established his photography studio on Southbridge Street. His business was selling postcards of roadside hotels, restaurants, and other structures which he photographed while traveling the backroads of New England. Sommerfeld's collection of over 1,000 photographs now serve as primary-source visual records, documenting important aspects of the "Golden Age of Capitalism" following the war's end.
Sommerfeld closed his studio and returned to his family in Germany in the late 1990s. During the renovation of his former studio building, the bulk of his work was discarded as trash. Fortunately, however, it was salvaged and transported to the Cambridge studio of the Photographic Preservation Center, where his film has been preserved, scanned, and cataloged.
Don't miss this fascinating exhibition of Sommerfeld's original photographs at the Auburn Historical Museum (hours Tues & Sat, 9:30am-12:30pm, or by appt, through Oct 2021)—see how much you remember yourself, or take your grandparents and ask them to share their stories, and find out what you can add to local history with your own memories.