Inside/Out: Lessons of Freedom Summer
January 14 @ 7:00 PM

-

8:30 PM

EST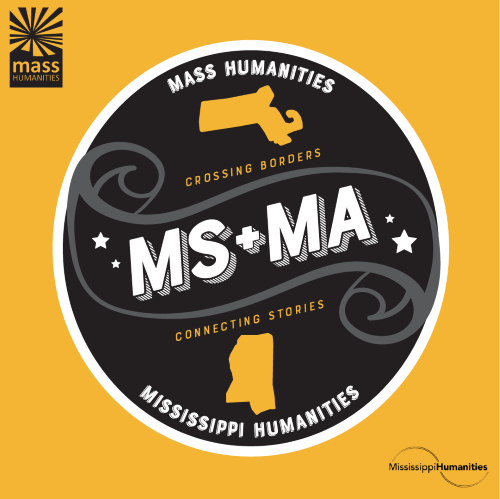 Inside/Out: Lessons of Freedom Summer
The second session of our online MS+MA event with Mississippi Humanities Council will explore the Civil Rights Movement from the perspectives of Mississippi organizers and Massachusetts volunteers who took part in the 1964 Freedom Summer Project.  These civil rights veterans will reflect on their experiences working for racial justice and the crucial relationship between local Mississippians and outside activists. The program will also explore the legacy of this alliance and its lessons for activists today. MS + MA attendees will have the opportunity to take part in small group discussions about how the lessons of Freedom Summer and the Civil Rights Movement help us understand the ongoing struggle for racial justice.
Register here!
Speakers:
Roy DeBerry: A native of Holly Springs, Mississippi, Roy DeBerry is the co-founder of the Hill Country Project, which documents the history of the Civil Rights Movement in north Mississippi. He was active as a high school student in the movement during Freedom Summer. Roy earned his Bachelor's degree in Sociology at Brandeis University in 1970 and later earned a Doctorate in Political Science from Brandeis. A retired college administrator, he is the co-author of the recently published book Voices from the Hill Country: The Benton County Civil Rights Movement.
Elaine DeLott Baker: Raised in Winthrop, Massachusetts, Elaine DeLott Baker came to Mississippi in 1964 as part of a teaching exchange program with Tougaloo College. She stayed to work on election monitoring and later became a field organizer with Black farmers, creating a model for rural co-operatives. In September, Elaine was added to CORE staff, where she worked in federal programs for the next ten months. Her essay appears in "Deep in Our Hearts: Nine White Women in the Freedom Movement (UGA Press)." Now living in Colorado, she has remained an organizer for rural communities and an education advocate.
Charles Cobb was raised in Springfield, Massachusetts. When traveling from Howard University to Austin, Texas he stopped in Mississippi and decided to stay. As a SNCC field secretary, he proposed the creation of Freedom Schools to empower Mississippians to "articulate their own desires, demands, and questions." Cobb became a journalist, author, and educator. His books include, This Non-Violent Stuff'll Get You Killed: How Guns Made the Civil Rights Movement Possible (Basic Books) and Radical Equations: Civil Rights from Mississippi to the Algebra Project (Beacon Press).
Arekia Bennett is the executive director of Mississippi Votes, a programming and outreach organization that empowers young people, encourages civic engagement, and educates communities on voting rights through place-based grassroots organizing. A Jackson State University alum, she is currently pursuing graduate studies at the University of Massachusetts.
Moderator:
Dr. Daphne Chamberlain: A native of Columbus, Mississippi, Dr. Daphne Chamberlain is associate professor of history and the associate provost and vice president for academic affairs at Tougaloo College. A historian of the Civil Rights Movement, Dr. Chamberlain was also the founding director of the COFO Civil Rights Education Center at Jackson State University.