Did your organization receive a relief grant from Mass Humanities? Click on the buttons below for relief grant recipient lists.
Explore the Mass Humanities funded projects awarded from 2000 to the present. Browse by grant type, city, region or keyword. Subscribe to our newsletter and receive news when grants are awarded.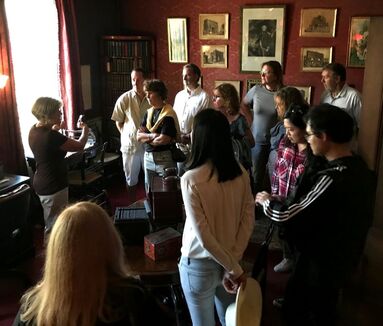 Project Grant
Boston, MA, Suffolk County
Development of a new guided house tour and supporting exhibit panels to tell the story of the domestic workers who lived at the house over its 100 years of occupancy.
Gibson Society, Inc.
Boston, MA, Suffolk County
project director: Meghan Gelardi Holmes
awarded on:
2020-03-16
amount:
$5,300