Did your organization receive a relief grant from Mass Humanities? Click on the buttons below for relief grant recipient lists.
Explore the Mass Humanities funded projects awarded from 2000 to the present. Browse by grant type, city, region or keyword. Subscribe to our newsletter and receive news when grants are awarded.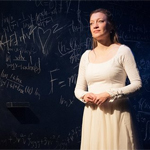 Project: Engaging New Audiences Grant
Great Barrington, MA, Berkshire County (Berkshire)
An educational program to accompany a re-mounting of WAM Theatre's "Emilie: The Marquise du Chatelet Defends Her Life Tonight."
Flying Cloud Institute
Great Barrington, MA, Berkshire County (Berkshire)
project director: Lindsey Berkowitz
awarded on:
2016-12-09
amount:
$9,845