Did your organization receive a relief grant from Mass Humanities? Click on the buttons below for relief grant recipient lists.
Explore the Mass Humanities funded projects awarded from 2000 to the present. Browse by grant type, city, region or keyword. Subscribe to our newsletter and receive news when grants are awarded.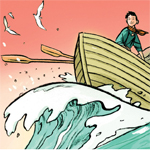 Discussion Grant
New Bedford, MA, Bristol County (Southeast)
A project allowing fifth-grade students in New Bedford and Fairhaven to view and discuss a performance about overcoming cultural barriers and the role of exploration and commerce in New Bedford's whaling history.
New Bedford Ballet
New Bedford, MA, Bristol County (Southeast)
project director: Joanne Gracia
awarded on:
2017-11-06
amount:
$3,100