Did your organization receive a relief grant from Mass Humanities? Click on the buttons below for relief grant recipient lists.
Explore the Mass Humanities funded projects awarded from 2000 to the present. Browse by grant type, city, region or keyword. Subscribe to our newsletter and receive news when grants are awarded.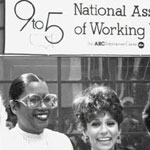 Project: Media Grant
Yellow Springs, OH, Greene County
Pre-production of a one hour television documentary on the untold story of women clerical workers organizing for pay equity, advancement, and recognition. The 9 to 5 Project addresses a significant aspect of feminist social movement history in the U.S. and raises important questions about labor history.
CMP Inc.
Yellow Springs, OH, Greene County
project director: Julia Reichert
awarded on:
2013-12-13
amount:
$10,000