Did your organization receive a relief grant from Mass Humanities? Click on the buttons below for relief grant recipient lists.
Explore the Mass Humanities funded projects awarded from 2000 to the present. Browse by grant type, city, region or keyword. Subscribe to our newsletter and receive news when grants are awarded.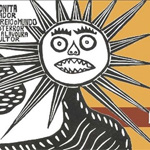 Project: Engaging New Audiences Grant
Worcester, MA, Worcester County (Central)
An exhibit with enhanced programming that explores cultural syncretism between West African cultures with indigenous and colonial Portuguese traditions to make the cultural mosaic of modern Folk Art of Northeastern Brazil.