Did your organization receive a relief grant from Mass Humanities? Click on the buttons below for relief grant recipient lists.
Explore the Mass Humanities funded projects awarded from 2000 to the present. Browse by grant type, city, region or keyword. Subscribe to our newsletter and receive news when grants are awarded.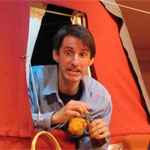 Project Grant
New York, NY, New York County
Performer Jonathan Mirin's expansion and development of a new version of "Mill, Mountain, River: A Child's Eye View of Older Colraine," a local history theatre piece adapted to different communities which share Coleraine's mill history and to be performed at the SYRUP Festival in Shelburne Falls.
Fractured Atlas
New York, NY, New York County
project director: Jonathan Mirin
awarded on:
2015-12-11
amount:
$4,500