Did your organization receive a relief grant from Mass Humanities? Click on the buttons below for relief grant recipient lists.
Explore the Mass Humanities funded projects awarded from 2000 to the present. Browse by grant type, city, region or keyword. Subscribe to our newsletter and receive news when grants are awarded.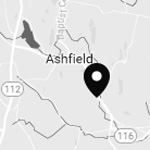 Project: Engaging New Audiences Grant
Ashfield, MA, Franklin County (CT Valley)
A project that seeks to engage the public about the history of the town meeting and identity formation through community readings of a related text and a weekend-long cultural fair and theatrical spectacle.
Double Edge Theatre
Ashfield, MA, Franklin County (CT Valley)
project director: Stacy Klein
awarded on:
2016-12-09
amount:
$15,000