Did your organization receive a relief grant from Mass Humanities? Click on the buttons below for relief grant recipient lists.
Explore the Mass Humanities funded projects awarded from 2000 to the present. Browse by grant type, city, region or keyword. Subscribe to our newsletter and receive news when grants are awarded.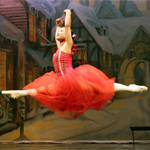 Discussion: Open Grant
New Bedford, MA, Bristol County (Southeast)
A facilitated discussion, live ballet performance of Esther's Journey, and solo performance a Frederick Douglass impersonator for 85 fifth graders from the Alfred Gomes Elementary School.
New Bedford Ballet
New Bedford, MA, Bristol County (Southeast)
project director: Joanne Gracia
awarded on:
2016-12-19
amount:
$3,100