Did your organization receive a relief grant from Mass Humanities? Click on the buttons below for relief grant recipient lists.
Explore the Mass Humanities funded projects awarded from 2000 to the present. Browse by grant type, city, region or keyword. Subscribe to our newsletter and receive news when grants are awarded.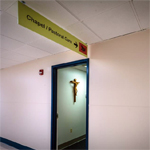 Discussion: Open Grant
Waltham, MA, Middlesex County (Metrowest Boston)
Facilitation of an art and architectural history program for 20-35 residents and staff at retirement/assisted living facilities in Dedham, Concord, and Jamaica Plain on the subject of the hidden sacred spaces of Greater Boston.
Brandeis University
Waltham, MA, Middlesex County (Metrowest Boston)
project director: Wendy Cadge
awarded on:
2016-12-09
amount:
$3,000