Did your organization receive a relief grant from Mass Humanities? Click on the buttons below for relief grant recipient lists.
Explore the Mass Humanities funded projects awarded from 2000 to the present. Browse by grant type, city, region or keyword. Subscribe to our newsletter and receive news when grants are awarded.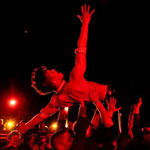 Project: Crisis, Community, & Civic Culture Grant
Cambridge, MA, Middlesex County (Greater Boston)
An extensive collaborative program exploring art and human rights, to be held as interactive seminars, theatrical productions and public conversations at the Loeb Drama Center and participating schools and organizations.
American Repertory Theatre
Cambridge, MA, Middlesex County (Greater Boston)
project director: Timothy P. McCarthy
awarded on:
2014-06-20
amount:
$10,000