Did your organization receive a relief grant from Mass Humanities? Click on the buttons below for relief grant recipient lists.
Explore the Mass Humanities funded projects awarded from 2000 to the present. Browse by grant type, city, region or keyword. Subscribe to our newsletter and receive news when grants are awarded.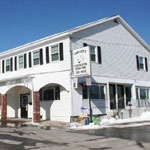 Research Inventory Grant
Northborough, MA, Worcester County (Central)
Inventory of 12 boxes of artifacts and records from the Proctor Comb and Button Manufacturing Company, a significant industry in the town from the mid-1800s into the early 1900s.
Northborough Historical Society
Northborough, MA, Worcester County (Central)
project director: Ellen Racine
awarded on:
2014-06-20
amount:
$1,500