Did your organization receive a relief grant from Mass Humanities? Click on the buttons below for relief grant recipient lists.
Explore the Mass Humanities funded projects awarded from 2000 to the present. Browse by grant type, city, region or keyword. Subscribe to our newsletter and receive news when grants are awarded.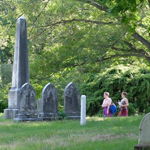 Project Grant
Cambridge, MA, Middlesex County (Greater Boston)
Creation of two short films by Roberto Mighty featuring historical figures, their monuments, and the cemetery landscape, to be included in a series of twenty shorts that will be the basis of a walking tour mobile app.
Mount Auburn Cemetery
Cambridge, MA, Middlesex County (Greater Boston)
project director: Bree Harvey
awarded on:
2015-06-19
amount:
$5,000