Did your organization receive a relief grant from Mass Humanities? Click on the buttons below for relief grant recipient lists.
Explore the Mass Humanities funded projects awarded from 2000 to the present. Browse by grant type, city, region or keyword. Subscribe to our newsletter and receive news when grants are awarded.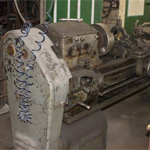 Research Inventory Grant
Hatfield, MA, Hampshire County (CT Valley)
Processing of the papers of the Porter McLeod Machine Shop, an industrial company in a town that knows most about its agrarian past, and evaluate its potential for a series of programs, including as part of the HHS core exhibit.
Hatfield Historical Society
Hatfield, MA, Hampshire County (CT Valley)
project director: Kathie Gow
awarded on:
2016-06-17
amount:
$1,500