Did your organization receive a relief grant from Mass Humanities? Click on the buttons below for relief grant recipient lists.
Explore the Mass Humanities funded projects awarded from 2000 to the present. Browse by grant type, city, region or keyword. Subscribe to our newsletter and receive news when grants are awarded.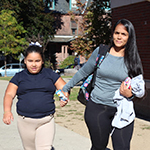 Project: Engaging New Audiences Grant
Worcester, MA, Worcester County (Central)
Research and organization of three discussion events for Puerto Rican community members to compare events in Worcester that took place in the 1960s with the current reception of those relocating in Worcester due to Hurricane Maria.
Worcester Historical Museum
Worcester, MA, Worcester County (Central)
project director: Olga Lopez Hill
awarded on:
2018-06-15
amount:
$10,000