I'm going, friends. Long ago I found my calling in the public humanities and have been the director of a state humanities council ever since—39 years total, 33 here in my native Massachusetts. This fall I will retire.
I've been reflecting on my retirement a lot lately, which I suppose is typical. On the one hand, I have the usual mixed feelings about stepping away: Mass Humanities has been my life's work for such a long time and it's been such an enormously enriching and gratifying experience, I'll miss it. The job has given me uncountable opportunities to work with a vast array of smart, interesting, and creative people who understand and appreciate the civic value of the humanities and for that I will be forever grateful.
But on the other hand, there's another, very different reason for my mixed feelings about stepping away: the state of the humanities, the country, the world.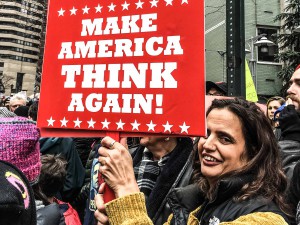 I'll be brief in listing the woes. The fragmentation of American society is well documented, with yawning and seemingly unbridgeable partisan divides. We lack any vision of a common good. Civility and decorum are best observed in history books. Cynicism—perhaps justifiably—is rampant. It is not uncommon to read articles on the disintegration of American community and the rise of isolation and loneliness. Globally, racism and nationalism are on the rise, anti-democratic strongmen are locking themselves into power, and above it all, climate change towers on the not-so-distant horizon. And when we need the arts and humanities more than ever, the Trump Administration wants to eliminate the NEA and NEH (again).
This means two things to me. One, I feel like state humanities councils have, to a certain extent, failed in their mission to inform and enlighten public discourse. The search for a common good is the domain of the humanities. History, literature, philosophy, and cultural studies provide us with the means of understanding each other, and ourselves. The humanities—particularly public issue-oriented programs like those organized and sponsored by state humanities councils—are supposed to provide broader context, help make connections between disparate elements, and build community and mutual understanding.
Inadequate funding is a major factor here: we have never been able to achieve a large enough scale on a shoestring. We also spend too much of our time preaching to the choir. Everyone reading this already agrees with our mission wholeheartedly. What we need to do is find ways to engage as broad an audience as possible and effectively demonstrate how the humanities strengthen the civic, cultural, and social fabric of society.
Two—and stay with me here—despite all of that, I am extremely optimistic for the future. I believe with all my heart that we'll get over this moment, reverse this trend; that the future is not one of intolerance, violence and despair but exactly the opposite: one of civility, diversity, morality, and free expression, where the humanities help ensure that opposing sides maintain respect for each other, that people with different viewpoints are sought out and welcomed, that ethical principles are refined and followed. I refuse to believe that what we see now will be our fate.
I don't believe this is pie-in-the-sky thinking, either. The evidence for optimism is everywhere. New research challenges the myth of the unhappy, underemployed humanities graduate, as their salary and job satisfaction levels (it turns out) are fully on par with other majors. More and more humanities institutions are turning outward—reaching out to the public and embracing their role as communicators and defenders of a civic ideal. Full-throated defenses of the humanities as fostering, as de Tocqueville said, "Poetry, eloquence, wit, imagination, depth of thought"—the lifeblood of democracy—are appearing in the media on a regular basis. We seem to be moving away from the assumption that the humanities are a frivolity, a nice to have, not a need to have. They are essential.
Even more importantly, I gain optimism from what I can only call a general trend toward diversity across all areas of society. It feels like the spirit of inclusivity—the belief that the humanities are for everyone, not just a few—is more widespread and more vigorous than ever. This is a good thing. As a society we seem to be experiencing a critical mass of increased awareness of barriers, a broad desire to do something about it, and crucially, an understanding of how to make lasting changes. Proof of this is omnipresent, from #MeToo and #TimesUp to Black Lives Matter, trans acceptance and much, much more.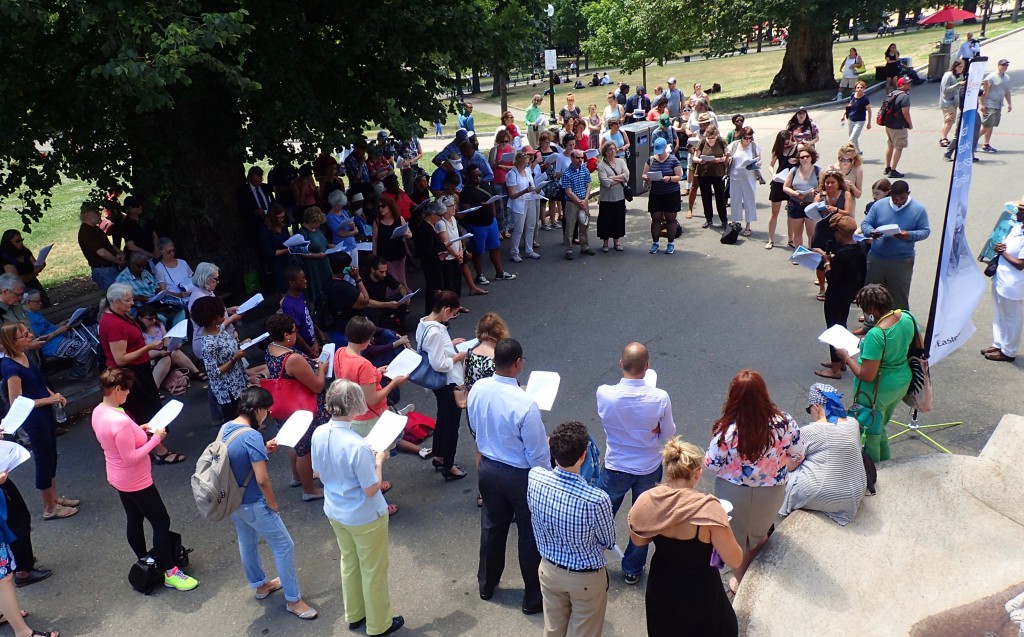 This is precisely the direction Mass Humanities has gone in in the last ten years: the Clemente Course in the Humanities, Engaging New Audiences grant-making theme, and Reading Frederick Douglass events have all been designed with the goal of increasing access to humanities programming and moving the conversation about equity and justice to the fore.
I'm happy to announce that to ensure the continuation of this programming emphasis, the Mass Humanities Board of Directors has established The David Tebaldi Fund and is seeking contributions to it. This fund will, in a sense, allow me to continue these efforts into the future. I'm humbled to have a fund named after me and can only hope it helps the public humanities remain essential to civic life—for everyone—in Massachusetts.
As I go, I want to say thank you for your friendship and support. Mass Humanities exists only through collaborations, partnerships, and contributions of time, talent, and treasure from people like you. I'm hanging up my spurs, but I've never been more hopeful.