Bringing together the Massachusetts history community.
Local historical societies strengthen their communities by collecting, preserving, and sharing the stories of Massachusetts towns and cities. Mass Humanities supports this tireless work through grants, programs, and partnerships. Since 2005, Mass Humanities has provided major funding and staff assistance for the Mass History Conference.
Produced by the Mass History Alliance, the Mass History Conference is held in early June each year. The one-day gathering is a chance for the Massachusetts history community to network, share expertise and think together. Workshops and panel discussions provide opportunities for disparate organizations to learn and discuss best practices in preserving and interpreting Massachusetts history.
Each conference features a relevant theme and keynote speaker. The recipients of the Bay State Legacy Award (awarded by the Mass History Alliance) and the Mass History Commendation (awarded by Mass Humanities to a current or past grantee) are recognized at the conference luncheon.
In 2020, Mass Humanities also funded the creation of the Mass History Commons website.
---
Embracing the New or Unexpected
17th Annual MA History Conference
Monday June 6 and Tuesday June 7, 2022
As public history meets the 2020s, we look very different than we did two years ago, and stability is not yet in sight. The 2022 conference will focus on the challenges we are facing, the changes we are making, and explore how we might embrace the new or unexpected.
In the spirit of this year's conference theme, we'll be trying something new. The 2022 Mass History Conference will be both in person and online this year. We invite you to join us for two full days of sessions, workshops, networking opportunities and a keynote by Kyera Singleton, Executive Director of the Royall House and Slave Quarters.
On Monday, June 6, 2022, we'll meet at Historic Beverly's Hale Farm for the keynote presentation and casual lunch, exhibitor tables, networking, and an array of group activities including tours and a workshop. Main activities will take place outdoors, under a tent, rain or shine!
On Tuesday, June 7, we'll gather online for a full slate of traditional conference sessions on topics from innovative programming and exciting initiatives, to institutional resiliency and practical guidance on the most pressing issues facing Massachusetts historical organizations today.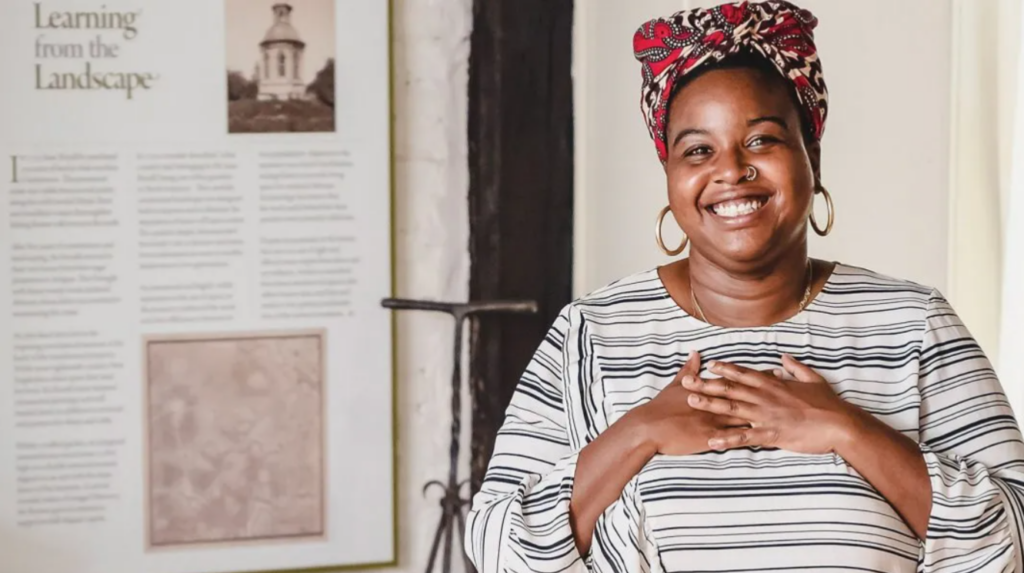 The keynote speaker, Kyera Singleton, is Executive Director of the Royall House and Slave Quarters and a PhD Candidate at the University of Michigan-Ann Arbor in the Department of American Culture.
See the Mass History Conference page for more information on the event.

Mass Humanities is a major funder of the 2022 Mass History Conference.
---