Bringing together the Massachusetts history community.
Local historical societies strengthen their communities by collecting, preserving, and sharing the stories of Massachusetts towns and cities. Mass Humanities supports this tireless work through grants, programs, and partnerships. Since 2005, Mass Humanities has provided major funding and staff assistance for the Mass History Conference.
Produced by the Mass History Alliance, the Mass History Conference is held in early June each year. The one-day gathering is a chance for the Massachusetts history community to network, share expertise and think together. Workshops and panel discussions provide opportunities for disparate organizations to learn and discuss best practices in preserving and interpreting Massachusetts history.
Each conference features a relevant theme and keynote speaker. The recipients of the Bay State Legacy Award (awarded by the Mass History Alliance) and the Mass History Commendation (awarded by Mass Humanities to a current or past grantee) are recognized at the conference luncheon.
History: a Massachusetts Community Activity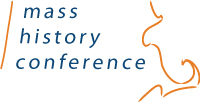 Monday, June 1, 2020
16th Annual MA History Conference
College of the Holy Cross, Worcester
8:30 am-5:00 pm
Join us for discussions, workshops and networking with your colleagues from around the state who work to make Massachusetts history a vital part of our lives today. This year's conference focuses on history museums and their work to incorporate new perspectives and information from community members interested in shaping the narratives they present.
We'll learn from several museum representatives about how they currently invite community members into the processes of preserving, interpreting, documenting, and sharing the past. Sessions will explore the conflict that sometimes occurs when popular versions of the past come to differ from those created by professionals and scholars, and when community groups challenge the content museums are presenting. Bring your ideas about new and inclusive ways we can engage the public and open up history and the ownership of communities' stories to everyone.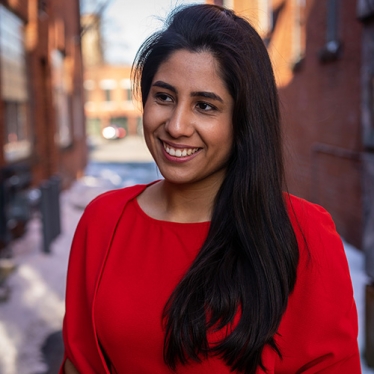 The keynote speaker, Diana Carolina Sierra Becerra, will be an assistant professor in the history department at the University of Massachusetts Amherst in the Fall of 2020. She is currently a postdoctorol fellow at Smith College. Visit the 2020 Mass History Conference page for more information on the event.

The 2020 Mass History Conference is jointly presented by Mass Humanities and the Massachusetts History Alliance.
Who attends the conference?
Anyone is welcome to attend the conference. You will meet volunteers and staff members of public history organizations, small museums, and local governments, as well as teachers, consultants, interns and local history scholars. No organizational affiliation is required.
How do I participate?
Online registration opens in mid-April on the Mass History Alliance website. A call for panels and presenters is issued in December. Click here to subscribe to the Mass History Alliance mailing list for updates.
Support

The conference is funded by registration fees, sponsors, Mass Humanities and the Mass History Alliance, as well as by individual donors like you.  To support the conference, please visit the Mass History Alliance's contribution page.