Bringing together the Massachusetts history community.
Local historical societies strengthen their communities by collecting, preserving, and sharing the stories of Massachusetts towns and cities. Mass Humanities supports this tireless work through grants, programs, and partnerships. Since 2005, Mass Humanities has provided major funding and staff assistance for the Mass History Conference.
Produced by the Mass History Alliance, the Mass History Conference is held in early June each year. The one-day gathering is a chance for the Massachusetts history community to network, share expertise and think together. Workshops and panel discussions provide opportunities for disparate organizations to learn and discuss best practices in preserving and interpreting Massachusetts history.
Each conference features a relevant theme and keynote speaker. The recipients of the Bay State Legacy Award (awarded by the Mass History Alliance) and the Mass History Commendation (awarded by Mass Humanities to a current or past grantee) are recognized at the conference luncheon.
In 2020, Mass Humanities also funded the creation of the Mass History Commons website.
History: a Massachusetts Community Activity
16th Annual MA History Conference
Online
June 2021
The conference will be held online on June 7, 2021, with additional workshops and networking events on the Mass History Commons on six other dates in June.
Conference on the Commons: Monday, June 7, 2021, 11:00 am – 6:00 pm
Classes on the Commons: Tuesdays, June 15, 22, 29, 6:00 – 8:00 pm
Cozy Commons Cafe: Fridays, June 11, 18, 25, 1:00 – 2:30 pm
Engaging public history, including local history activities, is crucial to the civic well-being of our communities, our Commonwealth, and our nation. The 2021 conference will focus on history as a community activity, with more than fifteen sessions and workshops, a plenary by community history scholar Diana Becerra, a Commons area with tabling, and plenty of opportunities to meet and greet, network, exchange ideas and hatch plans and collaborations. Due to ongoing concerns about Covid-19, this year's conference will be held online. But as soon as we can, we will return to meeting each other face to face!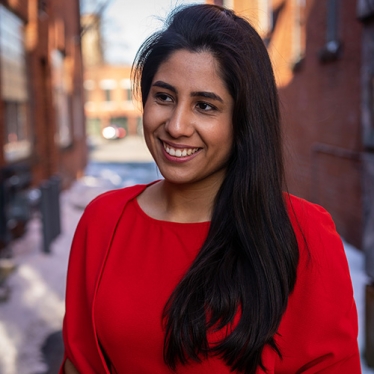 The keynote speaker, Diana Carolina Sierra Becerra, is currently a postdoctorol fellow at Smith College. She will be an assistant professor in the history department at the University of Massachusetts Amherst in the Fall of 2021.
See the Mass History Conference page for more information on the event.

Mass Humanities is a major funder of the 2021 Mass History Conference.
Who attends the conference?
Anyone is welcome to attend the conference. You will meet volunteers and staff members of public history organizations, small museums, and local governments, as well as teachers, consultants, interns and local history scholars. No organizational affiliation is required.
How do I participate?
Online registration opens in mid-April on the Mass History Alliance website. A call for panels and presenters is issued in December. Click here to subscribe to the Mass History Alliance mailing list for updates.
Support

The conference is funded by registration fees, sponsors, Mass Humanities and the Mass History Alliance, as well as by individual donors like you. To support the conference, please visit the Mass History Alliance's contribution page.