A New Path to Community Service
Felicia Gasque-Wilson
Springfield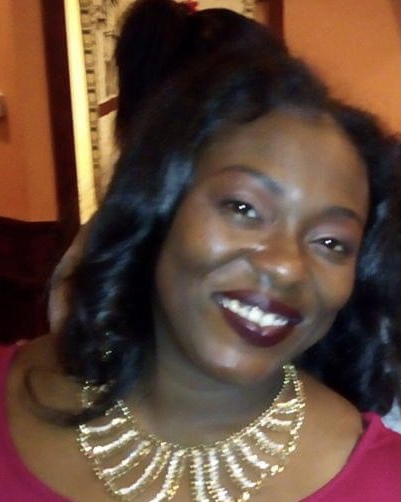 My education was cut short when I became a mother to my second child in between my third and fourth semesters in college. I experienced pregnancy complications and was put on bed rest, which forced me to withdraw from school. As of today, I still haven't completed my college degree, so my stories are different from others. I don't have a degree but I've been educated in another form that helps shape my activism.
In 2007, my grandmother, who was also my Pastor, passed away. Losing my grandmother was hard to accept. I was lost and didn't know which way to turn. I found myself drinking to ease my pain, only to wake up to the same pain all over again. I was angry because I was used to going to church, but I didn't want to go to a church that was not my grandmother's. I felt no one could teach me better than her.
By 2008, I let down my guard and began going to my brother's church with his family. As I opened up and accepted the teaching of God, I became a member of Greater Harvest Church of God in Christ. At this point my grandmother came to me, telling me it was okay to attend and be under the pastor of this church. I began to grow closer and closer to God, and I asked God to change me, to give me the desires of his heart that he had for me.
In January of 2010, the church went on a twenty-one day fast and during the fast, you sacrifice things that you regularly do and replace them with reading and praying to God, seeking his presence, strength and Holy Spirit. During this time, I decided to live my life for Christ by being saved, sanctified and filled with the Holy Spirit! From that day forward, I felt as if I was made new. For the Bible says, "Therefore, if any man be in Christ Jesus, he is a new creation; old things are passed away; behold, all things are become new." The things I used to do and depend on are gone and I have no desire for them anymore.
Throughout the past eleven years, I've been baptized, been licensed as a missionary, received certificates for different trainings, and been asked to give sermons and sermonettes. I reach out to other women who may be going through stressful situations managing their homes, their children, or school. I try to help them realize their dreams.
Before the pandemic, our church ministry held yearly back-to-school services to make sure children had the supplies they needed to start the school year. We're also part of the neighborhood watch in Pine Point, where our church is located, and we walk through the community and reach out to those in need. I run the children's Sunday School, and we have a women's group where we meet to discuss everyday life, and how we can provide for one another in the church and in the community.
We have an organization called YWCC, which stands for Young Women's Christian Council, that ministers to young women between the ages of eighteen and forty. Church leaders also go to jails and minister to men there as well as the workers.  
I'd like to thank my pastor and first lady for their prayers, support, and love for my family and me. But none of this would have been possible without our almighty God, so I give all thanks, praise and honor to God for saving a wretch like me. I found my way back to the Lord, and I've brought my children back to the church. I pray that I'm around to make sure my grandchildren have the same opportunity of knowing Christ. 
My way of using my education to shape activism and giving back to the community is sharing my testimony and spreading the Gospel of Jesus Christ, ministering to God's people so they know that God is our Savior and God's plan for our life is already written. It is best if we just trust him to lead the way and accept his will for our lives, so we're promised everlasting life!