In Honor of the Lanky Laughing Boy
Judith Samuels
Marion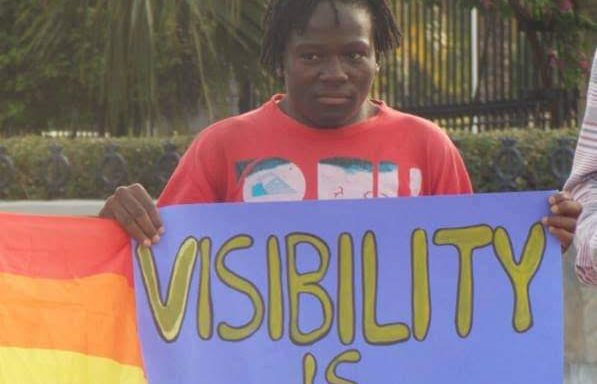 I still see the lanky boy laughing as he came over the hill with his peers, his knapsack on one shoulder and a blue plaid jacket tied around his waist. 

When I first saw the boy, I had just been robbed of my innocence. Some in my culture would say I was now a woman, but I was just a scared fourteen-year-old child.

At that time I was the female mathematics champion for western Jamaica, coached by one of the best teachers in Montego Bay. He and I had been working on math problems for about an hour when suddenly he said he wanted us to go study with the male champ. I needed a break so a walk was a wonderful idea.

Normally we would have gone down the hill and across the street, but he suggested we walked through the cemetery since it was a shorter route. I walked in front, but something felt creepy. Suddenly I felt a knife on my neck. He whispered "Don't scream," as he pushed me on a grave. 

It hurt as he lay on my small frame and entered me, taking my innocence, robbing me of the gift that was meant to be given to a special person. It felt like forever. Thankfully we were caught by a school staff member; perhaps being caught saved my life.

It was just three days after my 14th birthday and a week after I got my first period. I was a naive, sheltered girl who trusted my elders, and that trust was betrayed. Things only got worse when I was taken to my school principal, who called me a whore. What would she know? She was a nun, and the only advice she gave me was that God would give me second virginity if I joined the convent.
So there I was crushed after school, my white uniform bloodstained. Then along came this lanky boy laughing as he came over the hill. When he and his peers passed me, he took off his blue plaid jacket and tied it around my waist. I didn't know this kid but after this kindness, he took my number so he could ensure I got home safely.

We became friends. I opened up to him about the rape when I found out that I was pregnant. The last thing I wanted was to be a teenage mom. I was a kid who had no desire to be a mother or carry the devil's seed inside of me. No, I could not.

My parents pressured me into bringing a baby I wanted nothing to do with into the world. No one cared about me or what I was going through or the impact it would have on my life. I had a choice, so I flushed the fetus from my body and watched as the doctor collected it in a bucket.

Dean, the lanky, laughing boy who became my best friend stood by me. I was fourteen, he was eighteen. He often called me his kid sister.

I soon began to realize that Dean was always sick. I didn't know why but he had also lost a lot of weight. At that time, I knew nothing about being gay or HIV. I did not know that Dean was dying. 

The kid–laughing coming over the hill, khaki suit, the blue plaid jacket around his waist–was dying. Why him, why Dean? 

One day when I was in class, I was called to the vice principal's office. There were Dean's mom and my vice principal who said I was excused from class for the day. Normally I would be happy, but I knew something was wrong.

His mom and I rode in silence until we got to the house. She took me to Dean's room, which was voided of light. I still remember his smile. His small skeletal frame. His mom told me he was dying, and he did not have much time, and he wanted me around. 

I visited Dean every afternoon after school and on the weekends. He was so frail, so quiet, yet he smiled. He held my hand as I sat on the edge of the bed with his mom next to me. His mom tried to move him to make him more comfortable, but Dean was gone.

I didn't understand death and dying. I was a kid. Dean was always the laughing kid coming over the hill, blue plaid jacket tied around his waist.

The HIV-positive boy that helped me in my darkest hours was no more.

Years later I became a mom, and my sixteen-year-old bisexual son was diagnosed with HIV. My son loves to laugh and sing. He was not that lanky kid laughing, coming over the hill with a blue plaid jacket, but my child. 

Because of both of these young men, I have always wanted to help gay teenage boys who are HIV-positive. Day after day I get calls from homeless gay friends living on the street or in the sewers of Kingston, Jamaica. "I have a medical appointment, but I don't have a taxi fare." "I have a prescription to fill, but I don't have the money." "You need to wait until I get my paycheck," I answer, then send them a part of my earnings. 

I also help them with information, telling them how to have their doctor connect with the doctor in the infectious diseases program at UMass, since HIV-AIDS treatment is so much better here than in Jamaica. Getting a medical visa can save a life.
I learned early in my life that it is only in giving that we truly receive.
So many see HIV as a virus, but for me, HIV means Hope Inspires Vision. It is no longer a death sentence and with the right help, so many like Dean and my son can live successful lives and aspire to be whatever they want to be. 

For that vision to come true, teens with HIV needs help. That's why I want to start my nonprofit organization: Friends and Family for Teens and Elderly Living with HIV and AIDS. When I do, it will be in honor of the kid who helped me in my darkest hour, that lanky boy laughing as he came over the hill.