This year Mass Humanities will award $400,000 in grants. Come learn more about our grant program and meet with our staff in Brockton and Worcester. We'll bring refreshments.
register today

Our Clemente Course boasts more graduates than any other state. In Brockton, Dorchester, New Bedford, Springfield, and Worcester we offer students tuition-free, college-level instruction.
more Info
We have a new grant for discussion programs which utilize Pulitzer Prize-winning literature and journalism in public libraries, Adult Basic Education programs or other community settings.
learn more
Featured Grant: Project 2050
America's dramatically changing demographics inspired New WORLD Theater to launch one of their signature programs, a socially-engaged and youth-driven theater project addressing identity and injustice. Demographers at the turn of the millennium expected to see a dramatic shift by mid-century. People of color would soon be the majority in the United States, experts projected. The news precipitated a multi-year youth arts initiative at New WORLD Theater in Amherst, Massachusetts, that brought together professional artists, area youth communities, scholars, and community activists.
Read More
EVENTS
More events...
| | |
| --- | --- |
| 2/11/16 10:00 AM – 1:00 PM | |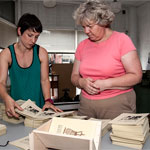 The Chair City Community Art Center is a volunteer run workshop where first hand accounts from furniture workers are made into hand-printed, hand-boun...
Learn More
| | |
| --- | --- |
| 2/11/16 7:00 PM – 8:00 PM | |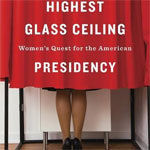 Mass Humanities and Harvard Book Store welcome acclaimed historian ELLEN FITZPATRICK for a discussion of her book The Highest Glass Ceiling: Women's Q...
Learn More
Humanities in Video
Explore our YouTube channel
Telling Stories
Our FAIR program gets kids reading
Literature & Medicine
Humanities at the heart of health care

Thursday, February 11th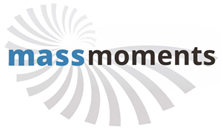 On this day in 1812, a political monster — the "Gerrymander" — was born in the Massachusetts State House. Governor Elbridge Gerry signed a bill that created oddly-shaped voting dis...
Read more at MassMoments.org