This February we will award our largest grant, Public Squared. We're offering up to $25,000 for collaborative, socially-engaged projects that broaden the reach of the humanities.
More Info
We have a new grant for discussion programs which utilize Pulitzer Prize-winning literature and journalism in public libraries, Adult Basic Education programs or other community settings.
Learn more

We will award $400,000 this year in grants—inquire now about one for your work. Send us your ideas for public programs that engage the humanities! Our next LOI form deadline is December 15th.
Learn More
Featured Grant: We, the Peoples
Primary sources offer gateways to the past and to cultural understanding. The historical record of American colonization is rife with misconceptions of colonists and the indigenous peoples they encountered. A hands-on, primary source teacher education program convened by the Massachusetts Archaeological Society called We, the Peoples, sought to remedy the gap in understanding with support from Mass Humanities.
Read More
EVENTS
More events...
| | |
| --- | --- |
| 12/10/15 6:00 PM – 9:00 PM | |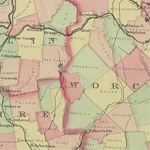 Join us for the capstone event of the summer/fall 2015 "Farm Values: Civic Agriculture at the Crossroads" project at the Athol Public Library. Farmers...
Learn More
Telling Stories
Our FAIR program gets kids reading
Bigger Grant Budget
More money for grants in FY 2016
The Clemente Course
Tuition-free, college-level instruction

Tuesday, December 1st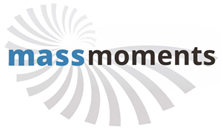 On this day in 1826, the Barnet, the first steamboat to operate on the Connecticut River, passed through the South Hadley Canal on its way to Vermont. For centuries, despite waterfalls along ...
Read more at MassMoments.org