We marked our 40th anniversary with a forum and gala at the Kennedy Library and conferred the first Governor's Awards in the Humanities.
Watch Videos
We want your ideas for public programs that engage the humanities! We will award $350,000 this year in grants—inquire by 12/22 about one for your work.
Learn More
Mass Humanities seeks to expand its reading and discussion program in two VA Medical Centers or veterans/ military service organizations in MA.
Learn More
Featured Grant: Views on Global Warming
Global citizens enacted democratic procedures on a planetary scale to address climate change. The gap between policymakers and citizens is widening and our concerns are increasingly global. What can be done in the face of such a large threat as climate change, with its enormous and likely irreversible planetary consequences? Citizen advisors gathered in Boston as part of World Wide Views to experiment with one possible model the first planet-wide citizens' deliberation in human history.
Read More
EVENTS
More events...
| | |
| --- | --- |
| 11/25/14 12:00 PM – 1:00 PM | |

Over the past ten years the Working Waterfront Festival has recorded every performance and conversation on our stages, creating a rich audio archive o...
Learn More
| | |
| --- | --- |
| 11/29/14 2:00 PM – 3:30 PM | |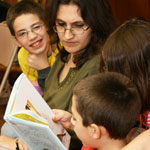 A humanities-based family reading program with 6 storyteller-led sessions in which children aged 6 to 10 and their parents read and discuss engaging, ...
Learn More
Public Squared
A $25,000 grant opportunity
The Clemente Course
Tuition-free, college-level instruction
HEAR US
Honoring the contributions of women

Monday, November 24th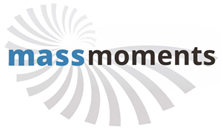 On this day in 1747, Elizabeth Porter was born in the Connecticut River Valley village of Hadley. Five years later, her father built the first house outside the town center. He called it "Forty A...
Read more at MassMoments.org