Mass Humanities Grants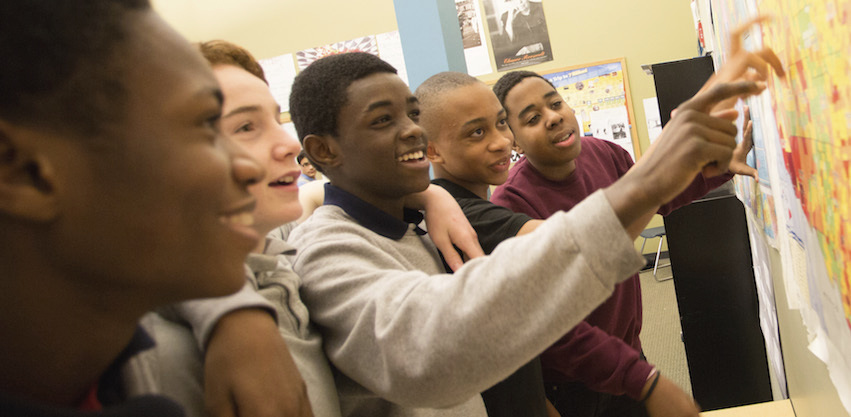 Communities around Massachusetts have important stories to tell and vital issues to discuss. Mass Humanities believes in thought-provoking public humanities for all audiences that connect us and change how we think about our history, culture and beliefs. Mass Humanities believes that the humanities needs to include diverse authors, stories, and ideas. As champions of the humanities, we amplify the diverse ideas and stories that our grantees generate, through public events and media partnerships.
Through our grant-making we:
Expand Massachusetts Stories: We believe Massachusetts needs new voices and fresh narratives to meet our challenges. We support organizations that embrace this historical moment as an opportunity to bring communities together to reimagine stories, revitalize traditions, and ignite new ideas for the future. Expand Massachusetts Stories grants support projects that collect, interpret and share narratives about the commonwealth, emphasizing the voices and experiences that have gone unrecognized or have been excluded from public conversation.
Read Frederick Douglass Together: Each year, Mass Humanities organizes and funds free events where communities gather to read and talk about Frederick Douglass' influential address, "What to the Slave is the Fourth of July?" The most celebrated orator of his day, Douglass' denunciations of slavery and forceful examination of the Constitution challenge us to think about the stories we tell and don't tell, the ideas that they teach or don't teach, and the gaps between our actions and aspirations. To quote Douglass: "We have to do with the past only as we can make it useful to the future."
Staffing Recovery: These grants will be a two-year funding opportunity for organizations with budgets of $500,000 or less and five or fewer full-time employees. The initiative will deliver funding to non-profit organizations to sustain and expand the hours of current staff, or to hire new staff in order to create, restore or grow humanities programs.