The humanities open doors.
The humanities help us learn from the past, make sense of the present, and think about how to create a free and equitable society for the future. Yet, the wisdom that is collected and advanced often doesn't represent the rich diversity of our society.
The Clemente Course champions opportunities for Massachusetts residents from historically and systemically excluded communities to engage with, discuss, and author stories and ideas about our democracy. The course is designed around a conversation-centric learning model that promotes critical thinking and dialogue.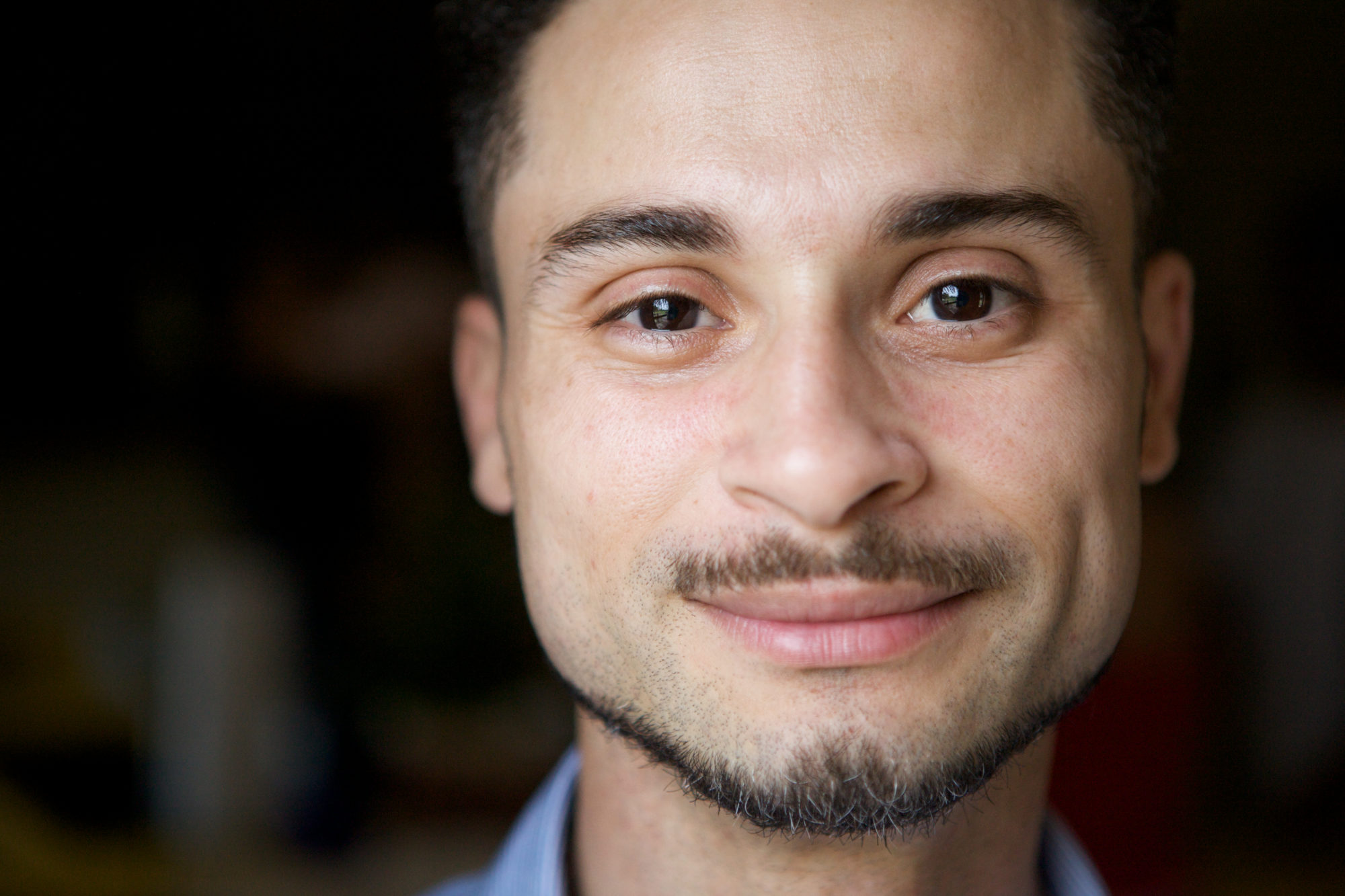 The Clemente Course in the Humanities offers tuition-free, college-level classes in Brockton, Dorchester, Holyoke, New Bedford, Springfield, and Worcester. Students earn credit from Bard College, studying art history, creative writing, history, literature, and philosophy alongside their neighbors.
Through the Clemente Course, you can attend tuition-free, college-level classes in art history, creative writing, history, literature, and philosophy. In addition to earning credit from Bard College, you will draw upon your lived experiences to:
Spark new ideas about historical texts
Connect with neighbors about relevant civic issues ranging from LGBTQ rights to voting accessibility
Author powerful anthologies like We, Too, Are America and This is Your Democracy, and
Take on leadership roles in your community.
Clemente participants emerge with new educational opportunities, new friendships, and new ideas about the humanities and the world. Clemente graduates have gone on to earn degrees from colleges and universities, and find employment in education, human services, public health, housing, and an array of other fields. Many participants take on leadership roles in their communities.
The courses are made possible through a partnership between Mass Humanities, The Clemente Course in the Humanities, Bard College, and host organizations in five cities, with major support provided by our donors and foundation partners.
"I believe in my life, my future, my tomorrow, and the tomorrow of my children because when you educate one person in a household you have educated a whole household."

–Doreen Samuels, Clemente Worcester Class of 2016
How does Clemente work?
Clemente classes are held in the evening twice a week for two semesters, starting in September and ending in May (each site has a slightly different schedule). Each class lasts two hours. Students receive 110 hours of instruction from humanities professors, complete writing assignments, engage in classroom discussions, and participate in field trips to cultural institutions.
Each course features instruction in Art History, Writing, Literature, US History, Philosophy.
Students who complete the course are eligible for six credits from Bard College and participate in graduation ceremonies.
Who enrolls in Clemente?
The course is open to adults age 17 and over. Prerequisites for participation include a high school diploma or equivalent certification, and a family income of 150% of the federal poverty line or below.
How much does the class cost?
The class is free. Students receive free books and assistance with public transportation. Several sites also provide free childcare. Faculty are paid stipends and the host sites receive support to make the program possible.
With our education in tow, we now have a well-established framework. Now, let's get to work, and while we're there let's do something creative. Do something innovative. Let us color our endeavors in the sky so the world knows—we were here.

–Dawn Lopes, Clemente New Bedford Class of 2016, Bristol Community College Class of 2019 valedictorian
Where do classes take place?
Mass Humanities supports the Clemente Course in five Massachusetts cities:
Brockton
Brockton Public Library
304 Main Street
Contact: Aminah Pilgrim
Library Website
Dorchester (Boston)
Codman Square Health Center
637 Washington Street
Contact: Linda Chavers and Dominick Knowles
Course Website
New Bedford
PACE, Inc. Head Start
32 Madison Street
Contact: Susan Hagan
Course website
Application form
Springfield
Martin Luther King Jr. Family Services
106 Wilbraham Road
Contact: Gina Ocasion
Course website
Application form
Worcester
Worcester Art Museum
55 Salisbury Street
Contact: Mallory Shelly, Class of 2020
Course website
Holyoke
The Care Center
247 Cabot Street
Contact: Pam Thompson
Course Website

Need more info? Click here to email Gina Ocasion, Clemente Coordinator.
How do I enroll?
The five Clemente host organizations begin recruiting in the summer prior to the start of classes in the fall. Each site has a different enrollment deadline and class schedule. Prospective students complete an interview with a site director. Visit the website for the Clemente Course in your city for information on enrollment dates, interviews, and course schedules, and contact the site coordinator with any questions.
"The Clemente Course reawakened me. I feel a sense of excitement in participating in life again. I don't want to be 'not aware' anymore."

– Angel Gonzalez, Clemente Course Dorchester Class of 2010
Clemente Publications
Since 2020, Mass Humanities has published two anthologies of student writing, with support from the Mellon Foundation and the Federation of State Humanities Councils. Graduates of the full-year Clemente classes took special summer courses that explored civic engagement, memoir, and the ways the humanities shape our lives.
Read: We, Too, Are America (2020)
Read: This is Your Democracy (2021)
History of Clemente
In 1995 the writer Earl Shorris visited a correctional facility in Bedford Hills, New York. Shorris was in search of answers about the roots of poverty in America. At the penitentiary he joined a circle of inmates and two social workers to discuss their experiences. During a break in the conversation, he asked the woman next to him, "Why do you think people are poor?" The woman pointed to the lack of alternatives in impoverished neighborhoods. Shorris recounted the conversation in his book, The Art of Freedom.
"You've got to teach the moral of downtown to the children. And the way you do that, Earl, is by taking them downtown to plays, museums, concerts, lectures, where they can learn the moral life of downtown."

"What you mean is the humanities."

She looked at me as if I were the stupidest man on earth. "Yes, Earl, the humanities."
Shorris returned to New York City and started a course at the Roberto Clemente Family Guidance Center in the city's Lower East Side neighborhood. Assembling a faculty of fellow scholars, he began teaching literature and philosophy, from Plato to Gabriel Garcia Marquez. Graduates of that first course went on to become dentists, nurses, fashion designers, and drug counselors; two participants later earned their PhDs. Since 1996, over 10,000 students have benefited from the Clemente Course in the Humanities. Classes continue to take place across the U.S., and around the world. Shorris received the National Humanities Medal in 2000.
Mass Humanities introduced the Clemente Course to Massachusetts in 1999. Overcoming formidable obstacles such as economic instability, health challenges, family responsibilities, and disability, more than 750 Massachusetts residents have graduated from the program.
Stories
"It's a safe space to give yourself the tools to move in circles where you usually don't get to, or have the confidence to feel comfortable adventuring."

– Kafi Dixon, Clemente Dorchester Class of 2014
Read more from "Aristotle on the Farm."
Watch a short film about the Clemente Course:
Read: Clemente Students Speak for Themselves (2002)
Support
Mass Humanities sustains the Clemente Course through support from private foundations, individual donors, and funding from the National Endowment for the Humanities and Mass Cultural Council. Each host site provides support through additional funding, staffing, and operations.
Through an NEH Challenge Grant awarded in 2011, Mass Humanities established an endowment to support programs serving those whose access to the humanities is limited due to social, economic, geographic, or other reasons. Major support for the Endowment assigned to the Clemente Course came from from The Commonwealth of Massachusetts and the Paterson Historical Fund, the latter to establish the Stanley Paterson Professor of U.S. History at the Dorchester Clemente Course.
Major supporters over the past five years:
Paul and Edith Babson Foundation
The Beveridge Family Foundation, Inc.
Marcia Butzel
Community Foundation of Western Massachusetts
Al and Sally Griggs
The Andrew W. Mellon Foundation, through the Federation of State Humanities Councils
F. Roscoe and Vila B. Webber 1985 Charitable Trust
University of Massachusetts Amherst
University of Massachusetts Dartmouth
Wells Fargo Foundation
Interested in supporting the Clemente Course in Massachusetts? Make a donation today or contact JIll Brevik for more information.