Since 2014, Mass Humanities has hosted the Governor's Awards to recognize excellence in the humanities.
Each year, Mass Humanities partners with the Office of the Governor to recognize individuals whose public actions enhance civic life in the Commonwealth through a deep appreciation of the humanities.
Proceeds from sponsorships, ticket sales and direct donations benefit the organizations and programs that Mass Humanities supports each year including Expand Massachusetts Stories, The Clemente Course in the Humanities, Reading Frederick Douglass Together and the Smithsonian Museum on Main Street traveling exhibit.
---
Nominations for 2024 Awards
Do you know a local humanities leader? Nominate them for a 2024 Governor's Award in the Humanities today!

We are currently accepting nominations of leaders whose public actions are grounded in an appreciation of the humanities and who have acted to enhance civic life in the Commonwealth. 
---
2023 Awards
The 2023 Governor's Awards in the Humanities took place at the John F. Kennedy Presidential Library and Museum in Boston on Thursday, September 28, 2023, at 6:30 p.m. Guests from across the Commonwealth joined us to honor four individuals whose commitment to education, civil and human rights, community development and philanthropy continue to benefit residents and the nation.
---
2023 Honorees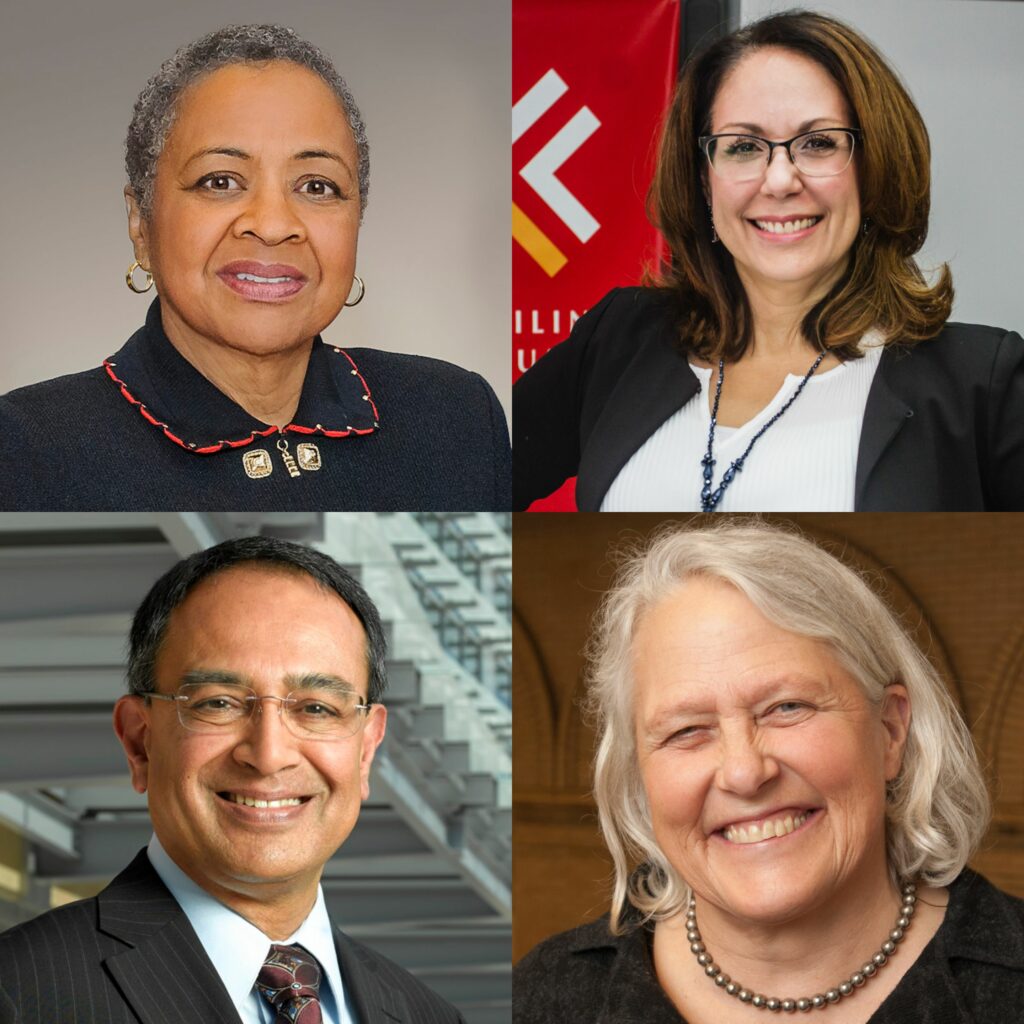 Margaret Burnham, of Boston, is an internationally recognized expert on civil and human rights, comparative constitutional rights, and international criminal law. As a Distinguished Professor of Law at Northeastern University, she is the founder and director of the Civil Rights and Restorative Justice Project at Northeastern and the first African American Judge in Massachusetts. Burnham is being honored for her dedication to exploring history, illuminating truth and confronting injustice in order to protect civil and human rights locally, nationally and internationally. Read full bio here.
Vanessa Calderón-Rosado, of Boston, is the CEO of Inquilinos Boricuas en Acción, Boston. She has had a long and multifaceted career demonstrating a commitment to the humanities within education, community development, and philanthropy in Boston and across the state. Calderón-Rosado is being honored for her work that actively promotes Latinx culture and builds community through the arts in Boston's South End and for her contributions to shaping a more equitable philanthropic ecosystem in Massachusetts. Read full bio here.
Kumble Subbaswamy, of Amherst, is the retiring Chancellor of UMass Amherst and a committed public education advocate. Subbaswamy is being honored for his commitment to education and transformative work at UMass Amherst. His work building a campus culture centered on social responsibility and inclusiveness are essential elements in the humanities. Read full bio here.
Elizabeth Bacon, of Worcester, is the coordinator of the Clemente Course in the Humanities, Worcester. She has been a long-time leader, on-the-ground coordinator, and advocate in the humanities. Her extensive contributions to the humanities includes her work at This is MYCity! and Worcester's Blackstone Canal Horse and Wagon Tours. Bacon is being honored for her excellence in using history as a tool for community development and economic empowerment and tirelessly advocating for the humanities in her home city and across the state. Read full bio here.
---
For more information contact Jill Brevik, Manager of Annual Giving, at Jbrevik@masshumanities.org.
The 2023 Awards Committee: Co-chairs Amy Macdonald and Marita Rivero; Yves Salomon-Fernandez, Nancy Netzer and Imari Paris Jeffries.
---
Watch: 2023 Governor's Awards
---
2023 Sponsors
VISIONARY
The Yawkey Foundation
LUMINARY
Anonymous
The Bacon Family
Robert L. Epstein Family Foundation
Al & Sally Griggs
Lia & William Poorvu
Laura Roberts & Ed Belove
Howard & Fredi Stevenson
UMass Amherst & UMass President's Office
CHAMPION
Eastern Bank
Ron Hertel
Steve & Darcy Immerman
Northeastern University
Steve Rosenfeld & Margot Botsford
Seyfarth Shaw LLC & Jeff Musman
Todd & Weld LLP
BENEFACTOR
Blue Cross Blue Shield of Massachusetts
The Boston Foundation
John Burgess & Nancy Adams
Five Colleges, Inc.
GBH
K | B Private Wealth Management
M&T Bank
New England Public Media
Red Sox Foundation
Vacovec, Mayotte & Singer LLP
Yves Salomon-Fernández
DONORS
Margaret Ashforth
Callie Crossley
Elizabeth Duclos-Orsello
Embrace Boston
William Fowler
Lynette Glover-Griffin & Skip Griffin
Bruce & Judy Grinnell
Larry Hott
Rob & Donna Manning
Kristin McGurn
Gage McWeeny
Raymond James Financial
Perry Wu & Grace Kao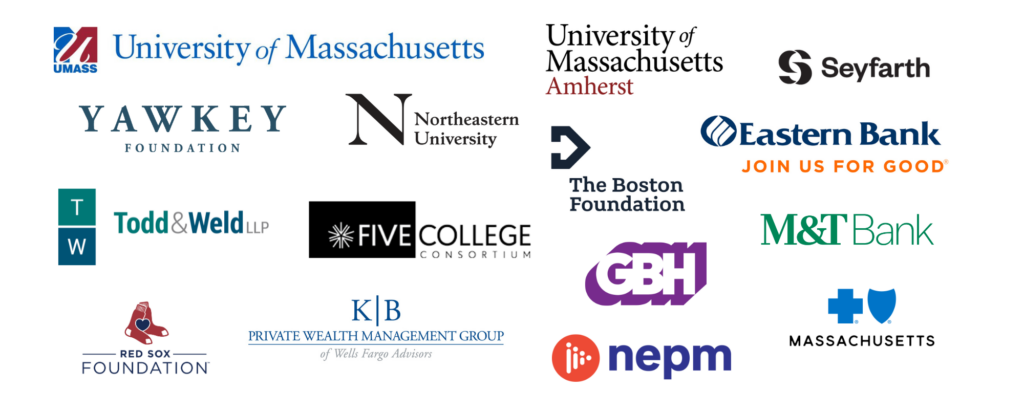 ---
Past Awardees
2022
Callie Crossley
Frances Jones-Sneed
Barbara Lee
Frederic Rutberg
2021
John Burgess
Heather Cox Richardson
Annette Gordon-Reed
Sonia Nieto
2020
Al Griggs
jessie little doe baird
Lee Pelton
Fredericka Stevenson
2019
Danielle Allen
Lee Blake
Nancy Donahue
Jeffrey Musman
2018
Ellen Dunlap
David Harris
Nancy Netzer
David Tebaldi
2017
Henry Louis Gates, Jr.
Sasha Pfeiffer
David Starr
2016
Frieda Garcia
Atul Gawande
Lia Poorvu
2015
Lowell Institute
Margaret Marshall
Margot Stern Strom
2014
Jill Ker Conway
Hubie Jones
J. Donald Monan, S.J.
Malcolm Roger