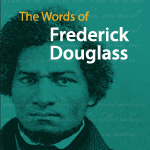 Submit Your Event!
2018 Events
August 2018
Douglass Bicentennial Traveling Exhibit (Brockton)
To honor the Bicentennial Celebration, the Frederick Douglass Neighborhood Assocation has created a traveling exhibit that tells the amazing story of Frederick Douglass and connects him to the diversity of Brockton today. Original pieces by Brockton artists highlight the connection of Douglass to Haiti, Cape Verde, Ireland, women and veterans. The display will be in the Main Branch of the Brockton Public Library in August.
Brockton Public Library
Brockton, Plymouth County, MA (Southeast)
web: www.douglassbrockton.org
email: madeline-smith@hotmail.com
cost: Free
Saturday, September 15, 7:00 PM – 9:00 PM
Visioning Anna Douglass
As part of the 200th anniversary of the life of Frederick Douglass, author Nzadi Keita will read from 'Brief Evidence of Heaven,' a book of persona poems that give voice to Anna Douglass's life and times as she supported her family and her husband. Nzadi will pay homage to the woman who worked as an advocate and abolitionist in her own right.
Gallery X, 169 William Street, New Bedford
contact: 508-979-8828
email: info@nbhistoricalsociety.org
cost: Free
Sunday, October 14, 2018 11:00 AM – 1:00 PM
Finding Frederick Douglass and the Abolitionists
Come spend a beautiful autumn morning for this special tour of abolitionist graves and storytelling by scholar Julia Greene.
Pine Grove Cemetery, 145 Boston St.
Lynn, Essex County, MA
contact: 339-293-3811
web: www.facebook.com/LynnDouglass200
email: JuliaGreene150@gmail.com
cost: Free
February through October, 2018
Frederick Douglass' 200th Birthday – Lynn, MA
Celebrating the life and birth of Frederick Douglass is happening throughout the year in Lynn. Discussions, films, readings, and music celebrations are just some of what's happening. Follow them on Facebook or download their Douglass brochure below.
MORE INFO (PDF)