Mass Humanities has received a $74,835 planning grant from the National Endowment for the Humanities to launch an initiative that promises to transform the cultural and civic landscape of Massachusetts.
more info
Collaboration can be the key to successful local history work, which is why the Mass History Conference on June 13th will focus on small historical organizations networking and working together.
more info
We have a new grant for discussion programs which utilize Pulitzer Prize-winning literature and journalism in public libraries, Adult Basic Education programs or other community settings.
learn more
Featured Grant: Digging Northampton
Professional and amateur archaeologists set out to unearth what life was like for local women and children in the 1700s. The Nathaniel Parsons House, an 18th-century home, is among Northampton's oldest, and in early 2015 it was closed to the public pending major repairs. Before the heavy equipment arrived, Historic Northampton—our neighbors at Mass Humanities—surveyed the property and decided to lead a community archaeological dig under the supervision of archaeologist Dr. Linda Ziegenbein to research the area.
Read More
EVENTS
More events...
| | |
| --- | --- |
| 5/31/16 7:00 PM – 8:15 PM | |
Session 1 of Common Good Reads discussion series that will cover texts that ask participants to consider the relationship between diversity, culture, ...
Learn More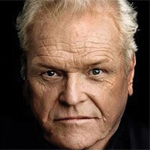 Outstanding multi-award-winning actor Brian Dennehy, recognized for his interpretation of many of Eugene O'Neill's complex characters, will be the gue...
Learn More
The Clemente Course
Tuition-free, college-level instruction
Telling Stories
Our FAIR program gets kids reading
Literature & Medicine
Humanities at the heart of health care

Monday, May 30th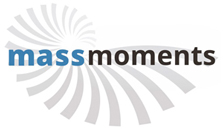 On this day in 1971, over 450 anti-war protesters occupied the historic Lexington Green and refused to leave. The Vietnam Veterans Against the War had organized a three-day march from Concord to Bo...
Read more at MassMoments.org