Our fall initiative takes on the continuing public schooling inequities in Greater Boston with the help of Pulitzer Prize-winners. Join a reading circle ahead of our culminating discussion on 11/1.
learn more
We will award $450,000 this year in grants—inquire now about one for your work. Send us your ideas for public programs that engage the humanities! Our next LOI form deadline is December 18th.
more info
Want to see what humanities events are going on in your neighborhood? Search our online calendar for wonderful exhibits, talks, performances, etc.
find events
Featured Grant: The Price of Survival
A significant portion of American jurisprudence rests on the shoulders of a black lesbian theologian whose name you likely do not know. The Price of Survival, a documentary film on the life of 20th-century intellectual Pauli Murray, stitches together the diaries, private notes, poetry, and autobiography of the profound and important thinker to paint a picture of the shifting cultural landscape of her time. Murray worked as an American civil rights activist, women's rights activist, lawyer, and author before joining the ministry late in life as the first black woman to be ordained as an Episcopal priest.
Read More
EVENTS
More events...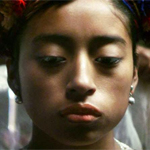 Maria, a 17-year-old Mayan girl, lives and works with her parents on a coffee plantation in the foothills of an active volcano in Guatemala. An arrang...
Learn More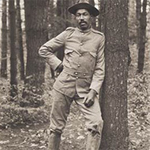 Maurice Wallace, associate director of the Carter G. Woodson Institute for African-American and African Studies, University of Virginia, will present ...
Learn More
Find a Reading Circle
Discuss Boston after Busing
The Clemente Course
Tuition-free, college-level instruction
HEAR US
Honoring the contributions of women

Thursday, October 19th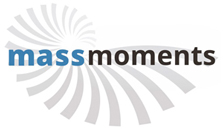 On this day in 1924, the largest gathering of the Ku Klux Klan ever held in New England took place at the Agricultural Fairgrounds in Worcester. Klansmen in sheets and hoods, new Knights awaiting a ma...
Read more at MassMoments.org