Our six new discussion grants provide for conversations of every size, shape, and subject. Whether you're discussing morality with kids, reading Civil Rights texts, or hosting a panel of history experts, we have funding available.
more info
Days before Americans head to the polls to determine our next president, we'll be taking a look at President Obama's legacy with a group of scholars who are well-versed in presidential politics. Join us at BPL for our Fall forum.
more info
Want to see what humanities events are going on in your neighborhood? Search our online calendar for walking tours, exhibits, talks, performances, etc.
learn more
Featured Grant: Henry V Conversations: What is a Just War?
Performing Shakespeare in the era of the War on Terror. The Actors' Shakespeare Project presents the Bard as a playwright urgently relevant to our own times, whose work enables us to differently conceive of our most daunting questions. Their moving productions delved into the psychology of villains, the intricacies of race, and in this Henry V production, the questions inherent to the just war doctrine.
Read More
EVENTS
More events...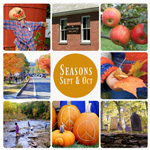 Who am I? Where am I? These are the fundamental questions proposed by the humanities. Inquiries related to local history, literature, and education, i...
Learn More
| | |
| --- | --- |
| 9/29/16 6:00 PM – 7:30 PM | |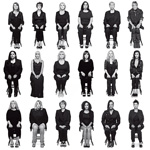 At the turn of the 20th century, investigative journalism into the activities and lives of civil servants, at times called "muckraking", was conducted...
Learn More
2016 Governor's Awards
Benefit dinner for public humanities
The Clemente Course
Tuition-free, college-level instruction
Common Good Reads
Pulitzer Prize-winning literature

Wednesday, September 28th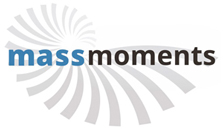 On this day in 1960, Ted Williams thrilled the fans at Fenway by hitting a dramatic homer at his last at-bat in his 21-year career with the Boston Red Sox. A complicated man and brilliant player, he w...
Read more at MassMoments.org