We will award $350,000 this year in grants—inquire now about one for your work. Send us your ideas for public programs that engage the humanities! Our next LOI form deadline is September 22nd.
Learn More

Join us in exploring food in Massachusetts public history: what we grow, what we eat, and what it all means. The 2015 Mass History Conference comes to Worcester June 1st.
Register Today

He had Lincoln's ear, now lend him yours. Bring the words of Frederick Douglass to your community this summer. We have funding opportunities to support your event.
Learn More
Featured Grant: My Farm at Waltham
Time travel two centuries back to a New England farm using just your smartphone. Gore Place is a bucolic 45-acre homestead in Waltham, a city otherwise known for its industrial city planning and contributions to the American labor movement. The grounds were designated a National Historic Landmark in 1970 for the site's well-preserved architecture and its significance in interpreting social changes over the centuries.
Read More
EVENTS
More events...
| | |
| --- | --- |
| 4/25/15 1:00 PM – 4:00 PM | |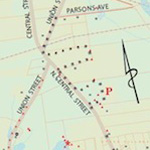 Join us for a history adventure! Without clean water, we cannot exist. Before deep drilled wells, even in rural towns, clean water was tough to find w...
Learn More
| | |
| --- | --- |
| 4/28/15 6:30 PM – 8:30 PM | |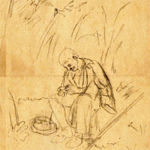 As part of the series, Shaking Two Nickels Together: A Literary Perspective on Impoverishment and Income Inequality, Dr. James Crowley leads a discus...
Learn More
Experience of War
Literature for those who served
The Clemente Course
Tuition-free, college-level instruction
Humanities in Video
Explore our YouTube channel

Saturday, April 25th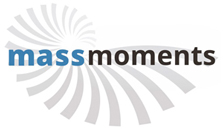 On this day in 1888, Annie Oakley, the star female sharpshooter in Buffalo Bill Cody's Wild West Show, purchased a Model 3 handgun made by the Springfield firm of Smith & Wesson. Horace Smith and ...
Read more at MassMoments.org