The life and works of Frederick Douglass continue to shape our understanding of America.
A gifted orator and prescient writer, Douglass forces us to reckon with the legacy of slavery and the promises of democracy. We have gathered resources and upcoming online events dedicated to Douglass and we at Mass Humanities encourage you to share it with your community.
Interested in hosting a virtual reading this year? Click here for our tips.
Need versions of the speech in English, Spanish or Haitian Kreyol? Click here.
Leading a discussion? Click here for our discussion guide.
Did Frederick Douglass visit your town? Douglass began his life's work in Massachusetts, telling his story to communities large and small. From 1839-1845 he was on the road almost every day. See if he came to your town. There's a good chance he did! Click here to find out.
Massachusetts freedom seekers Douglass often spoke to largely white audiences, but he was part of a vibrant Black community in Massachusetts. Visit the house where a young Douglass found freedom in 1838, and where, today, documents and artifacts evoke the community of Black freedom seekers in Massachusetts. Click here to learn more.
Douglass on the Freedmen's Memorial The Boston Arts Commission recently decided to remove the Emancipation Memorial in the city's Park Square, a replica of the statue erected in Washington, D.C., depicting Abraham Lincoln standing above a kneeling Black man. Frederick Douglass delivered the keynote speech at the unveiling original statue on April 14, 1876. As he did in his speech on the 4th of July, Douglass asked listeners to look through the eyes of enslaved people seeking freedom:
"Despite the mist and haze that surrounded him; despite the tumult, the hurry, and confusion of the hour, we were able to take a comprehensive view of Abraham Lincoln, and to make reasonable allowance for the circumstances of his position. We saw him, measured him, and estimated him.."
Read the full speech here.
Mass Humanities supports readings of "What to the Slave is the Fourth of July?" across the Commonwealth.
Visit our Calendar page to find a reading in your neighborhood.
Readings in 2020 include:
Boston
The partners that host annual reading on Boston Common, Charles Hamilton Houston Institute for Race and Justice, Community Change Inc., Museum of African American History Boston, and Mass Humanities, will host a living virtual event on July 2 at 12pm. Click here for more details.
Brockton
Frederick Douglass Neighborhood Association, Podcast and video available July 4. Click here for more details.
Somerville
Somerville Museum, Virtual event on July 2. Click here for more details.
Concord
Robbins House, Video event on July 4. Click here for more details.

Egleston Square, Boston
Egleston Square Main Street, Eglsteon Square Peace Garden, July 11 at 2pm.

Plainfield
Plainfield Reads, Live virtual reading and backyard conversations on July 4.
Newburyport
Historical Society of Old Newbury, Live virtual reading on July 5.
East Falmouth
Cape Cod Cape Verdean Museum and Cultural Center, Event on July 10.
Oak Bluff, Martha's Vineyard
Renaissance House, Video broadcast TBA.
Lynn
New Lynn Coalition, Video Broadcast July 3rd at 6pm on Lynn Community Television. Click here for more details.
Worcester
Music Mania TV, Live Broadcast, July 1, 2-4pm on Worcester Community Cable Access TV.
More organizations can join through a special $500 sponsorship opportunity offered by Mass Humanities for readings through August 15th or until funds run out. Email kstevens@masshumanities.org to learn more
It's a familiar refrain when it comes to teaching Black history that holidays and heroes are not enough. Black History Month and a few of Martin's iconic words and images of Rosa is not a comprehensive history. Unfortunately, these approaches are commonplace, making tacked on and Pollyanna efforts the norm in many social studies classrooms.
Much more curricular inclusion, pedagogical relevance, and cultural and policy overhauls have always been needed to transform schools from institutions that, in their own subtle and overt ways, shape and reinforce the inequities of American society.
 As protests against racism and racial injustice unfold today, the social imperative to reimagine schooling and enact substantial and lasting reforms are not new but they are acutely pronounced. Addressing structural racism in America is accomplished through institutional change in policing and incarceration but, also, education.
George Floyd died at the hands of a Minneapolis police officer who pinned Floyd's neck to the ground for over eight minutes while he cried out that he could not breathe. Bystanders pleaded with the officer while cameras rolled. This moment, one that did not have to be Floyd's last, catalyzed global protests against racial injustice. It is also a reminder of the urgency of turning theory into action when it comes to making schools much more welcoming, responsive, and designed to meet the needs of all students, particularly Black students and those who are underrepresented in curriculum and undervalued in classrooms.
Talk of multicultural education, culturally relevant pedagogy, or critical race theory is only as powerful as the action in engenders. This moment of anguish and grief begot collective action in the streets. It must also redouble the efforts of educators to teach with a social conscience and educate for a critical consciousness.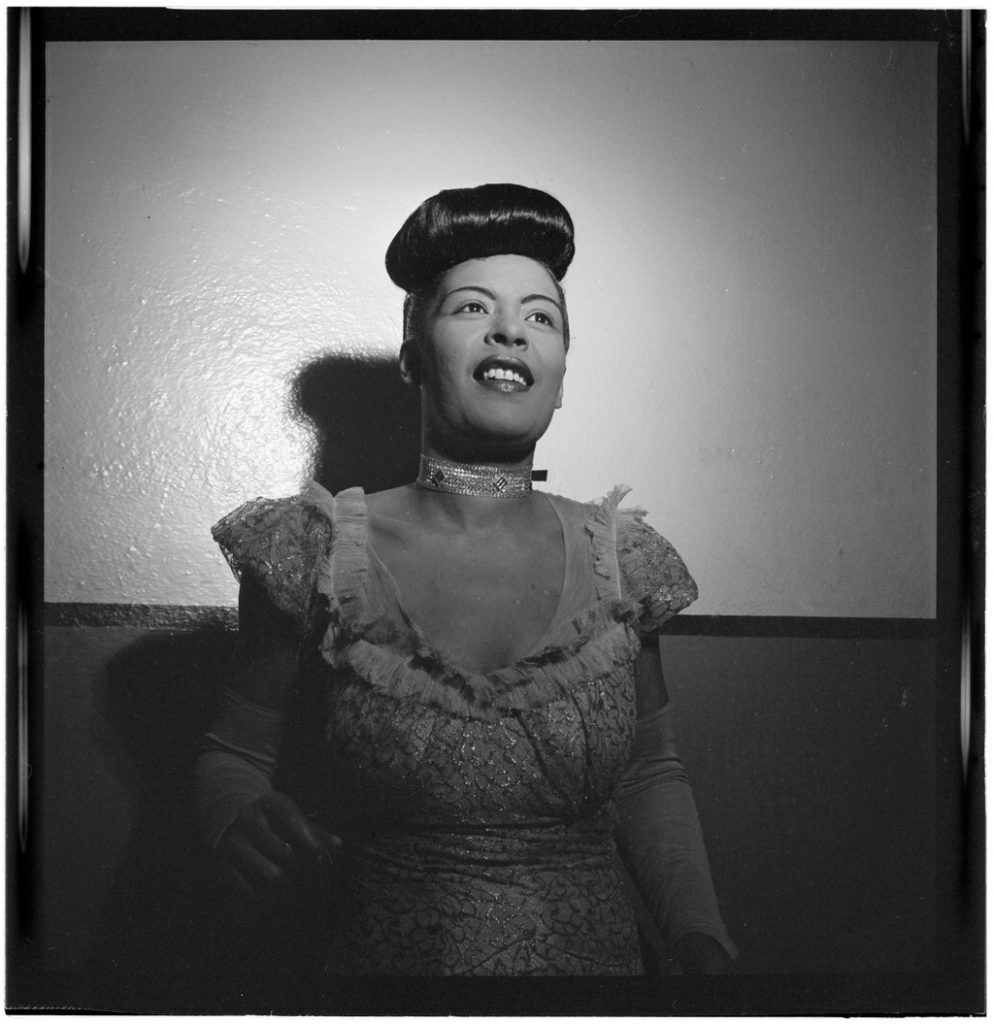 When thinking about the messages that students receive in schools, we have to remain vigilant of the role this institution plays in shaping collective memory and forming identities. It is a place where society can conceal, forget, and diminish as much as it can reveal, remember, and value. Schools are social crucibles, yet what is actually forged when Black history is under-appreciated and the dominant narratives of American history are uninterrogated? What narratives are we privileging as educators? What narratives are we silencing? What can we do to change this today, tomorrow, and in a sustained way moving forward?
It is the responsibility of every educator to confront curriculum with critical eyes. It is no secret that there are dominant narratives in social studies classrooms that are overly romantic, exclusionary, and acritical. It is well-established that there is a hidden curriculum in schools, elevating certain voices and perspectives while displacing others.
Schools send implicit messages about who is accomplished, successful, intelligent, and has worth. They also send messages about who is inferior and less noteworthy in their contributions to the saga of human history. Black history, for too long, has been elided in schools. Black people have been usurped of their stories and value in this space which is so fundamental to the shaping of minds, attitudes, and perceptions.
Yet, even with this common knowledge, the content and culture of schools still favors versions of U.S. and world history that are ethnocentric, Eurocentric, and in need of decolonizing. If historical knowledge is a constructed and contested space, all educators need to own the tension between knowledge and power that is too often underappreciated. History is never neutral. Knowledge is rarely objective. Stories of progress, American exceptionalism, and frameworks that portray this country as a shining city upon a hill continue to bury and marginalize accounts of suffering and persecution, let alone the multiplicity of peoples who have come to inhabit this country.
Teachers can disrupt this type of education. The words a teacher uses and the content they feature all go towards reinforcing or dismantling a status quo in schools and society. The unfortunate reality that school works for some students but often at the expense of others who are deserving of so much more can be addressed in classrooms even as structural changes are taken up by administrators, school boards, and the community.
Black history is American history. They are not separate and cannot be disentangled. One cannot be an entire course of study and the other something relegated to the periphery. Under-told narratives must be elevated and given the attention that is long overdue.
As the world processes yet another video of the untimely death of a Black person in the United States, we are tempted to focus on the history of Black victimization in schools. There is a need to have a reckoning with this history. A brave and honest telling of U.S. history cannot exist if this persecution and oppression is sanitized from classrooms. Enslavement, segregation, lynching, disenfranchisement, criminalization, mass incarceration, and structural racism all need to be introduced in social studies classrooms. But, this is not enough.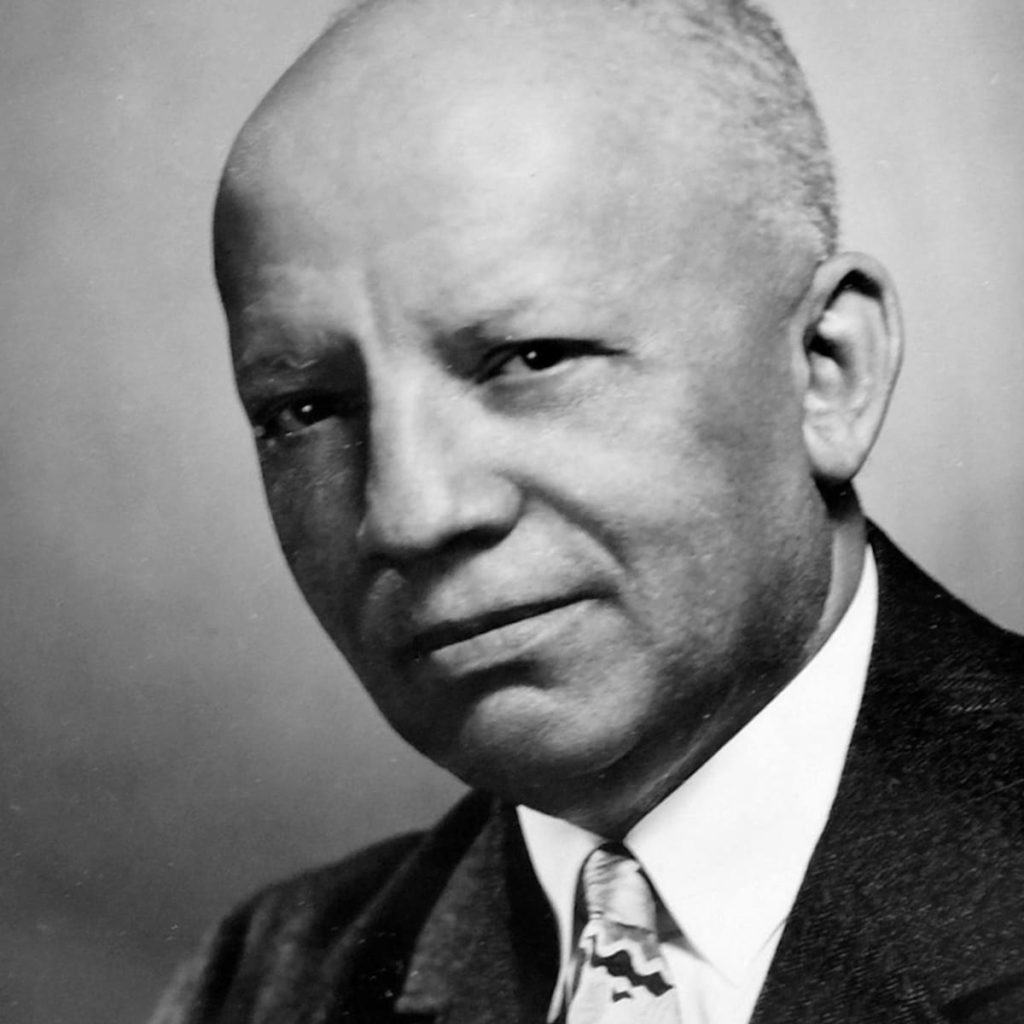 Black history, also known as an inclusive and more fully developed American history, cannot portray Black people only as victims. This would be its own disservice to the members of this community, past and present, and all students who receive this education. Black people have always been and continue to be dynamic and pluralistic, never experiencing a monolithic experience. Even during the long centuries of abuse, agency and voice have remained staples of the community and its experiences. For example, the teaching of lynching is incomplete without introducing the anti-lynching journalism and activism of Ida B. Wells or Mamie Till's decision to publish the images of her son, Emmett, at his funeral after his lynching. It is incomplete without the haunting beauty of Billie Holiday's "Strange Fruit" or Nina Simone's "Mississippi, Goddam." Without knowing about the establishment of the NAACP and the writings of Carter G. Woodson, Black history becomes the story of people acted upon yet who have no ability to act themselves. This is a brief and woefully incomplete list of individuals who embody the political, artistic, and cultural contributions of Black people to the fabric of society in the United States. More is needed. It was needed yesterday. It will be needed tomorrow.
Teaching Black history could never afford to be absent in schools or presented as an incomplete footnote. Educators can work to continually expand its presence in classrooms and at the same time avoid the poles of one-dimensional victimization and glib cultural celebrations.            
Black history is complicated, nuanced, and full of sorrow and accomplishment. Students in the United States deserve to see the full range of experiences and humanity found within Black history. Black people deserve to see their meaningful, lasting, and long neglected historical contributions honored.
Credit must be given. Attention is deserved. Social change and justice require dedication and commitment. The problem of ending structural racism and racial injustice will not happen in schools alone but the narratives found in classrooms and the ways Black people are represented within them can go a long way towards building empathy, humanizing the other, and promoting a more compassionate and pluralistic society.
Daniel Osborn, Ed.D. is a program director at Primary Source, an education nonprofit committed to promoting multicultural, global, and culturally relevant approaches to teaching and learning. He is the author of Representing the Middle East and Africa in Social Studies Education: Teacher Discourse and Otherness. 
Clemente grads in Dorchester, New Bedford, Springfield, and Worcester study writing and media literacy.
Across the nation, residents have found ways to respond to challenges facing their communities, taking to the streets and making their voices heard through social and traditional media. A new initiative from Mass Humanities seeks to respond by offering courses in media literacy and op-ed writing for graduates of the Clemente Course in the Humanities, a program that serves adults in traditionally marginalized neighborhoods. The "Writing Our Democracy: Media Literacy, Local Voices, and the Shaping of Public Opinion" courses begin this month in four cities in Massachusetts. 
The project is made possible by a grant to Mass Humanities from the Mellon Foundation and the Federation of State Humanities Councils through the "Democracy and the Informed Citizen" initiative, which supports humanities councils around the country. Mass Humanities developed the syllabus for "Writing Our Democracy" with a committee of local journalists and Clemente faculty.
The project seeks to deepen public understanding of the historical and philosophical foundations of a free press; create opportunities for local journalists to engage directly with community members to address issues of concern; and build media literacy and skills in neighborhoods often excluded from public view.
This marks the third time that Mass Humanities has received funding through the "Democracy and the Informed Citizen" initiative since 2013.
On June 16 Mass Humanities announced the awarding of $572,500 to 123 humanities organizations across Massachusetts through funding received by the Coronavirus Aid, Relief, and Economic Security (CARES) Act. The grants are made possible by the National Endowment for the Humanities. (NEH) received $75 million from the $2 trillion CARES Act legislation passed by Congress and signed by President Trump in March 2020.
"The humanities—our history, culture, and ideas—will be essential in any recovery from the COVID-19 pandemic in Massachusetts," said Brian Boyles, Executive Director of Mass Humanities. "We're grateful to NEH for providing these funds to protect the humanities infrastructure of the state. We only regret that we could not meet the needs of every applicant. We will continue to seek ways to assist our grantees and other institutions in surviving this crisis."
In a recent survey by the Massachusetts Cultural Council (MCC), cultural organizations reported more than $260 million in lost revenue and thousands of jobs impacted as a result of the pandemic. Due to lost admission and cancelled fundraisers, many organizations have laid off or furloughed staff. The economic fallout continues to threaten the survival of institutions of all sizes.
As the state affiliate of NEH, this type of funding enabled Mass Humanities to grant unrestricted operating support for museums, libraries, archives and other nonprofit organizations across Massachusetts.
About the CARES Act Grants
Through a funding opportunity made possible by the CARES Act, Mass Humanities offered grants to support operating expenses at museums, libraries, archives and other nonprofit organizations across Massachusetts impacted by COVID-19.
Mass Humanities awarded grants ranging from $2,500 to $10,000. Eligible organizations were evaluated on audiences served, budget size, the centrality of the humanities to their mission, and financial losses incurred by COVID-19. Priority was given to geographic diversity and organizations with annual budgets of less than $300,000. 
Mass Humanities began accepting applications on May 4, 2020. A committee of the Mass Humanities board of directors approved the grants.
Questions?
Email us and our program officers will respond.
Additional resources from NEH
NEH is also accepting applications from organizations seeking support for at-risk humanities positions and projects that have been impacted by the coronavirus. Eligible organizations can apply to NEH for up to $300,000.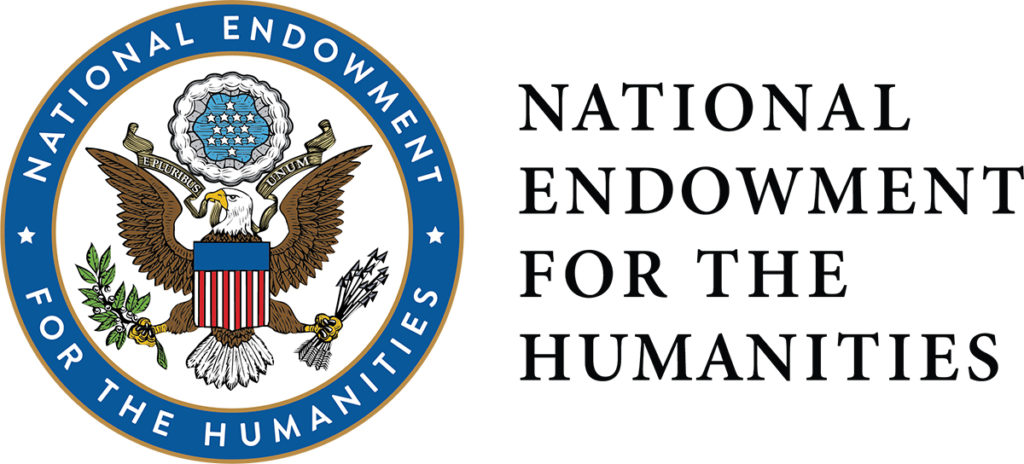 Ta-Nehisi Coates begins his book, In Between the World and Me, with his adolescent son's reaction to the announcement that the policeman who killed Michael Brown in Ferguson, Missouri, would not be indicted. Coates describes finding him crying in his bedroom. My own son was just two years old when I read the book, but already I knew the feeling of comforting an inconsolable child. This is a basic part of being a parent. The situation Coates faced, however, was one I will never experience.
"I did not tell you that it would be okay, because I have never believed it would be okay." Now, Coates writes, his son must know the truth about law enforcement and African American bodies. He must understand that he can be destroyed.
"It does not matter if the destruction is the result of an unfortunate overreaction. It does not matter if it originates in a misunderstanding. It does not matter if the destruction springs from a foolish policy."
These are cold facts, delivered with love but directly, as simple and horrific as the ever expanding list of names. Eric Garner. Tamir Rice. Renisha McBridge. Marlene Pinnock. Alton Sterling. And now George Floyd. "The destroyers," Coates tells his son, "will rarely be held accountable. Mostly they will receive pensions." Sons, mothers, fathers, cousins. Gone.
I do not send my son into the world afraid that he will be killed because of the color of his skin. He is not perceived as a threat by those charged with public safety. If he were, if that was a condition of his life over which I had no control, I believe I would go mad trying to protect him. If he were but the latest member of my family to be marked at birth as a danger, if all around him he experienced the results of harmful policies and sanctioned destruction, I'm not sure how I would console him. As a white man, I don't have the talk with my son that Coates has with his, the conversations African Americans must have every generation.
Instead, I get to choose. I choose to describe the world in terms that I hope will make my son tolerant, curious, and understanding of others, but I don't consider how to reduce his chances of being shot. I get to choose. That is the definition of privilege: choice.
Today, it seems to me the only choice is how best to serve as an ally to those to whom this nation grants no choice when it comes to the safety of their children. How will I address, in my daily work, in my interactions with my neighbors, and in my conversations with my children, the systemic issues that lead to a police officer using lethal force on an incapacitated black man?
This is a sorrowful time. The COVID-19 pandemic has stolen the lives of more than 6,000 Massachusetts residents, with people of color disproportionately represented in that number. We must make space to mourn them, just as we must mourn George Floyd, mourn Breonna Taylor, and mourn Ahmaud Arbery. I hope to channel my anger and sadness into work that matters.
This month Mass Humanities launches "Democracy and the Informed Citizen," a series of writing and media literacy courses for graduates of our Clemente Course in the Humanities in Dorchester, New Bedford, Springfield and Worcester. This month we call for grant applications for communities interested in reading Frederick Douglass's "What to the Slave is the Fourth of July?" speech. This work gives me hope, it is the work I've chosen, but I know it is not enough.
In the coming weeks, I'll continue to seek out the wisdom of people from the communities impacted by these tragedies, to hear how we at Mass Humanities can do more.
I believe in the humanities because I believe in human beings, in our ability to share in the human story, to learn from one another and our ancestors, and to build a more just world with all that we have learned.
In the words of my colleague, Kevin Lindsey, CEO of the Minnesota Humanities Center, "The work of creating a just society for all does not happen by accident. The work of a just society requires all of us to play our part in advancing the cause of justice."

Be well,
Brian Boyles
Executive Director
Mass Humanities awards $202,634 to organizations around Massachusetts.
The board of directors of Mass Humanities approved 18 projects at its March 2020 board meeting. Funded projects include documentaries, youth engagement, workshops, and lecture series on topics including Native perspectives, stories of domestic workers and immigrants, and social movements.
 "These projects were approved just as the COVID-19 pandemic forced many non-profits to shutdown," said Brian Boyles, Executive Director of Mass Humanities. "The grantees and their ideas are more proof that we'll need the humanities for an inclusive, successful recovery from this crisis."
The grants are part of more than $700,000 awarded in 2020 by Mass Humanities. Funding is made possible by the National Endowment for the Humanities, Mass Cultural Council, and private supporters. Click here to view a list of past grants.
See below for a full list of projects funded.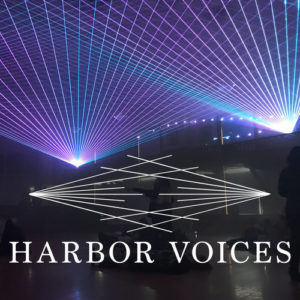 Northeast
$15,000 to Harbor Voices in Hamilton for "Our Voices, Our Place: Immigration Storytelling in the City of Lynn", an extensive audience engagement project to bring Lynn residents together to narrate their families' immigration stories and to use those stories to create an audio documentary and supporting laser show, with further events to inspire deeper reflection on the immigrant experience.
Metrowest Boston
$15,000 to Communities for Restorative Justice in Concord for "Voices of Reentry: Community Conversations about Healing the Harm of Mass Incarceration", a project that empowers recently incarcerated persons to tell their stories and engage the public in conversation about the challenges of life after prison.
$2,705 to Historic Newton for "Making Change: Abolition, Activism, and Social Justice from the 19th Century to Today", a film and discussion series on social movements and justice over the past two centuries.
Southeast
$10,000 to Forbes House Museum in Milton for "It's Just Business: The Roots and Consequences of the Opium Trade between China and the United States", to research and design an exhibit connecting the Forbes family's wealth derived from opium trading with contemporary debates about the opioid epidemic.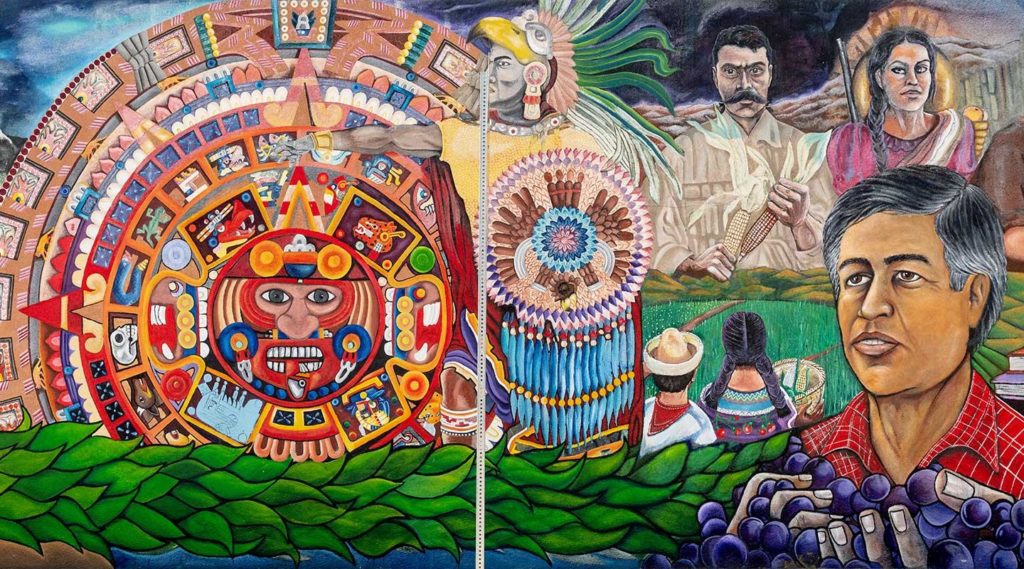 Boston
$15,000 to American Repertory Theater in Cambridge, for "Self-Evident: Finding Ourselves in the Declaration of Independence", community readings and a podcast series on the meaning of the Declaration of Independence to audiences today.
$5,300 to Gibson Society, Inc., in Boston, for "Women at Work: The World of 'Domestics' in Victorian Boston", a new guided house tour and supporting exhibit panels to tell the story of the domestic workers who lived at the house over its 100 years of occupancy.
$10,000 to USS Constitution Museum in Boston for "Enslaved People and Cultivation of Timber Used in Construction of the USS Constitution" to research, analyze and interpret the history of enslaved laborers who harvested live oak for the construction of the USS Constitution.
$9,855 to Lesley University in Cambridge, for "Centering Latinx Studies Pedagogy in Humanities Classrooms" through workshops with Lawrence high school teachers who want to bring Latinx history, art, culture and pedagogy into their humanities classrooms.
$15,000 to Boston Upstander Academy, Center for Independent Documentary, fora week-long educator workshop on teaching histories of genocide and survival, with an emphasis on Native perspectives.
$10,000 to Central Square Theater in Cambridge, for "Act Up and Vote! Festival – Central Conversation and Reflection Workshop." Funding supports outreach, panel discussions, and training of youth to lead reflection workshops that follow a youth-generated play about voting.
Cape & Cape Islands
$10,000 to the Wellfleet Historical Society & Museum for research on their collection of Native American artifacts to prepare for a permanent exhibition on Native American history and culture in Wellfleet before 1620, and to pilot a mini-exhibit and produce programming this summer on the same subject.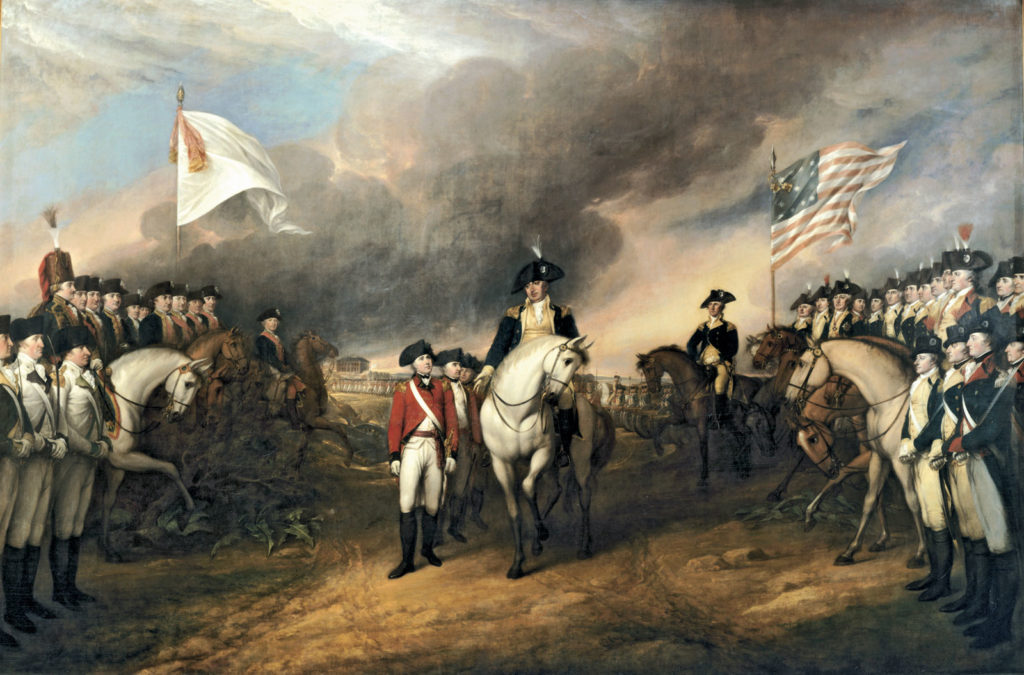 Western Massachusetts
$11,250 to Amherst Media for "A House Built by Hope: A Story of Compassion, Resilience and Religious Freedom", a project to distribute a short documentary and create a second short film aimed at high schools and focused on how people helped each other during and after the holocaust.
$9,988 to Smithsonian Affiliations/Smithsonian Institution for "Sparking Innovation through the Humanities" for Springfield 1st graders to create a take-home story and activity booklet on invention as a creative process and as local history, with teacher training to use in the classroom for all of Springfield's first graders when they take a field trip to the Springfield Museums.
$9,040 to the Pioneer Valley History Network in Belchertown for "Revolution Happened Here: Our Towns in the American Revolution" to collaborate with local historical societies on a website highlighting items in their collections that reveal diverse, on-the-ground stories of the American Revolution in the Connecticut River Valley.
$13,706 to the Karuna Center for Peacebuilding in Amherst for "Erasure and Restoration: An Exploration of Past and Present in the 'Kwinitekw' River Valley's Indigenous Communities", a community dialog and lecture series on the past, present, and future of Indigenous communities in the Valley.
$10,790 to Poetry Beyond Walls, Hampden County Sherriff's Department in Ludlow, to support weekly classes on poetry for male inmates preparing to reenter society. Participants will discuss poems and write their own, becoming well-versed in a literary form that will complement their work on how to deal with common uncertainties about reentrance.
$15,000 to University of Massachusetts, Amherst for "Question Everything: A Summer Philosophy Program", a free, two-week summer residential program 14 underserved high school students from Holyoke and Springfield, using philosophy to think through the theme of identity and diversity.
$15,000 to Insight Productions, Marlboro, VT- with a focus on the 5 Colleges for "Something to Talk About: Five Schools Speak Out about Free Speech", a pre-production film project to create an 8-10 minute trailer for a feature documentary about free speech on college campuses today.
On June 18 Mass Humanities hosts a screening of Exile and Community: The Life of Carola Domar. The screening begins at 7:30pm and will be followed by a discussion and Q&A with the filmmaker, Susan Rieder, and Domar's two adult daughters, Erica Banderob and Alice Domar.
Carola Domar escaped Nazi Germany in her teens and came to the States on her own. In this documentary film, she and her daughter tell the story of her persistent search for community, which she ultimately found in a New England town outside Boston. A high spirited, resourceful person, Domar yearned as a young Jew for the social acceptance and German identity she once took for granted. Domar's story is all the more remarkable for the spirit of forgiveness with which she ultimately came to terms with her past and reconnected with her former homeland. Her story of exile and community has particular relevance in the context of current mass migration and antisemitism. This film is conceived as an educational tool for young people.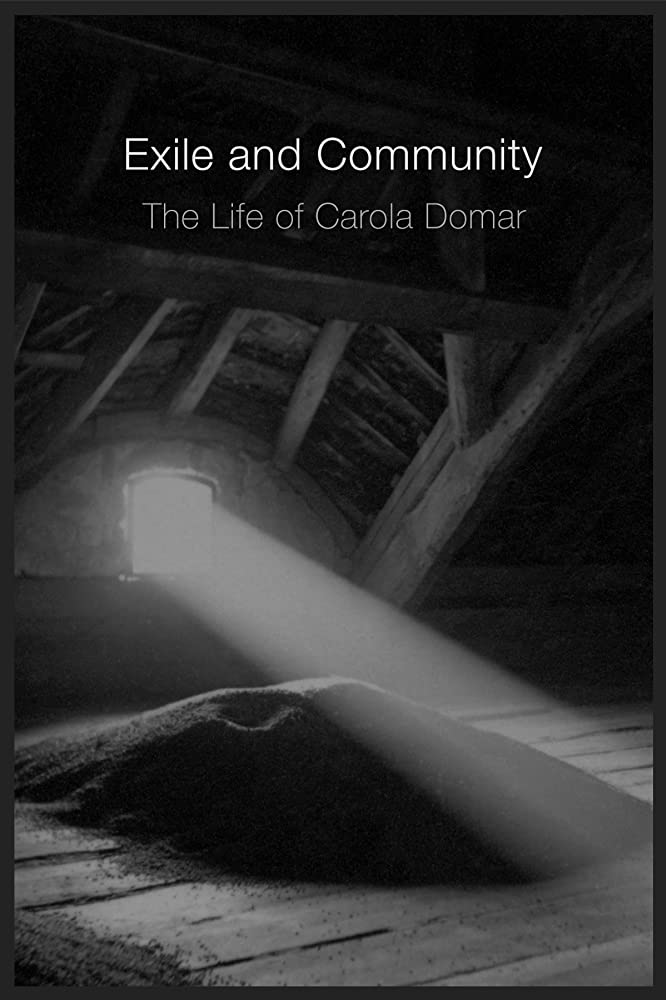 Susan Rieder came across Carola's account when researching Concord, MA residents who had experienced World War II and knew it would be a great story to tell in film. With the subject matter still so incredibly important and because Carola was a wonderful subject-forthright and compelling- she knew she had to tell this story.
It was easier for me to travel across the whole country and claim my partner John's body than it was for Michael Brown's mother to cross a few feet of pavement in Ferguson, Missouri.
John was killed in a car crash in Montana while I was home in Massachusetts. We are not sure when it happened. Was it late at night or early in the foggy morning? The car went off the road and into an irrigation ditch. It came to a halt upside down in the water, partially obscured by a tree. Much later in the day, someone noticed something odd and called the police.
A local police officer and a State Highway patrol officer responded. They saw John's body suspended in the water. You don't survive long in the water so they must have suspected he was dead, but still they jumped into the ditch, into the muddy November water filled with broken glass and twisted metal to free him from the car.
They brought his body to the bank, called an ambulance, and began trying to identify who he was. Identification was hard because John's wallet must have fallen out into the water. The crash force must also have knocked off the silver bracelets that he wore. The police officer who finally called me was doing a delicate dance between fully confirming John's identity and figuring out my relationship to him. I started sobbing when he said, "He didn't make it." I apologized asking him to repeat what he has said a number of times. He said, "It's OK. You're doing fine."
He was reassuring as he kept asking questions to confirm John's identity. I asked about the bracelets and he didn't remember seeing them. He must have said something about comparing a picture taken of John at the crash site to the license picture on file at the Montana DMV. I said, "I want to see the pictures you took." "Oh, no," he replied in a quiet tone. He let the O out slowly. He was protecting me. I'd see John soon enough.
As soon as the police realized that John and I were partners – though not legally married – all the people and institutions I came into contact with acted compassionately and helpfully to bring me to him – possibly even bending the rules a bit to bring us together. I remember the director of the funeral home to which his body was transferred talking about "receiving John's body" and waiting for me to arrive.
That was what I needed because I can not tell where this urge, this longing, this desperation comes from – it must be deep in the human psyche – but I wanted his body. I knew he was dead but I had to be with his body: to see him; to pray over him; to touch him, no matter how cold; to press my forehead on his chest and let tears and snot and pain come out of me.
Lesley McSpadden is Michael Brown's mother. Our experiences of the death of our loved ones are worlds apart. I imagine that you have heard about Michael Brown, the unarmed African-American teenager killed by a police officer on August 9th in Ferguson, MO. If you don't already know it: yes, I am white.
Lesley McSpadden and other members of his family were nearby when Michael was shot six times in the middle of the afternoon. In fact, there were many people near by and some of them immediately began recording what happened on cell phone cameras. This is what they saw and shared:
The police officer did not try to resuscitate Michael Brown. He seems not to have even checked to see if there was a pulse or possibility that the teenager was alive.
The body lay in the street uncovered. Michael Brown's blood spread out over the street. This is such a disturbing image that mainstream media warns watchers about the graphic nature of what they will see or even blurs out the image. This is the scene that Michael's family came upon.
Michael Brown's uncle seems to be the first family member to have arrived. In a video, he is a large man in blue who comes toward the body and is about to bend down to touch his nephew. A police officer runs toward him and pushes him away and back behind police tape. The police offer seems to be yelling at him, seems agitated.
I don't know when Lesley McSpadden arrived. Did she see her child's body fallen in the street, face pressed to the pavement, blood in a long streak? Or was she there after they finally put a white sheet over the body? Even with the sheet, her child's feet and blood were visible. A neighbor describes her interaction with the police. She said, "Why y'all got my son out in the street?" A police officer responded, "You can't see your son. You need to calm yourself down."
About four hours after he died, Michael Brown's body was loaded into a dark vehicle covered in a blue tarp.
Fourteen days after she saw – but could not touch – her son's body on the pavement, Lesley McSpadden finally was able to be with him and say good-bye on the day before his funeral.
I so sadly see my experience and Lesley McSpadden's experience as parallel opposites. In each instance where I was offered comfort and protection, she was shown coldness and distain. I so sadly see the treatment of John's body and Michael's body as parallel opposites. John's body was offered respect. Michael's body was not.
How we treat the bodies of our dead is important. Our oldest wisdom tales teach us to respect the body even when the breath of life has left it. The Egyptian Goddess Isis searched for the body of her beloved Osiris, not once but twice. The second time, when Osiris' body is chopped into 14 pieces, Isis invents mummification and rituals for dead that are important for soul of the deceased and for the healing of those left behind. Antigone from Greek myth defies the laws of the king to bury her brother – despite his seeming betrayal of his city – with proper ritual rather than leave him to the elements. She is compelled to this action in answer to a divine law higher than the king's. Christianity stresses the importance of preserving the body so that it can be resurrected when Christ returns. Traditionally, a funeral is held within days of the death.
What happened to Michael Brown's body was a profound failure: of institutions and systems meant to serve, of the human heart's ability to feel compassion and see itself in the suffering of others. Yes, I am talking about racism and classism and compassion all together. There is so much data on how race creates inequality in the United States and how white people benefit from it that I know we aren't stuck here because we need more information. We don't need more information; we need to admit how that information plays outs in our lives and be with the uncomfortable feelings that arise.
So feel what you feel as you hear about how Lesley McSpadden was treated. If you can bare it, go look for some of the unedited video of Michael Brown's body in the street and feel what comes up as you look at it. If it's your way, pray, if that is not your way you can still cry out, perhaps for the soul of Michael Brown, for the comfort of his family, for forgiveness of us all, for the strength to be part of making things right. We will need action as well as prayer. But first let your heart crack open.
The community of Ferguson has let its heart crack open. Immediately people were saying, "This isn't right." They gathered. They were in shock. They were angry. They have been called protestors, at best, peaceful protestors. I think of them grieving. They have had to push through so much to do this grieving. They've had to walk through tear gas and face loaded assault rifles. I thank them for this that they have done at such cost, for the honoring of Michael Brown and his family; for the ancient work of mourning the dead they are doing, for the service they are performing for the whole nation to open the door for us to move toward wholeness.
My grief is a private grief, but our grief for Michael Brown is a collective grief. He belongs to all of us. The people of Ferguson are our neighbors. When someone dies in your neighborhood, you offer support. It can be so here.
None of us wants the terrible things that cause grief to have happened, but I've been surprised to find that grief is a privilege that opens us up to that which is greater than ourselves. After the roller coaster of emotion when we are crazed or numb, being supported to go through grief can actually enlarge us. Beliefs fall apart and something new takes their place. Today we may believe that we don't know what to do or that things can never change, but going through grief rather than ignoring it can unravel that. The impossible can be possible.

In a previous post I discussed how the work of 20th century middlebrow writers is in danger of being forgotten, but shouldn't be: they still have much to say to present-day readers. The first middlebrow writer waiting to be rediscovered is Edna Ferber (1885-1968), whose body of work includes Show Boat, Pulitzer Prize-winning So Big, and my topic of discussion here: the 1929 novel Cimarron.
                                                          —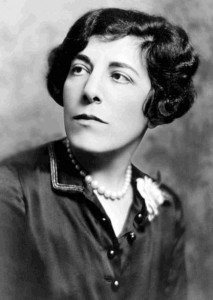 Cimarron begins in the late 1880s with an elegant dinner party at the Wichita home of Lewis and Felice Venable, "[unwilling emigres, war ruined…[t]ransplanted from Mississippi to Kansas more than two decades before." In spite of the family's post-Civil War decline, the Venables retain their cherished plantation manners and attitudes. As the narrative opens, members of this "vitiated family" are listening to their son-in-law, Yancey Cravat, describe his participation in the Oklahoma land rush. Yancey is a compelling speaker, but he neglects to mention that the Rush involved white settlers vying for land seized by the U.S. government from Native Americans. Nor does he mention that the displaced tribes are now relegated to bleak and barren reservations. Although Yancey often demonstrates compassion and sensitivity toward displaced minorities, here he speaks in the voice of the adventurer who forgets that his explorations can impinge on the rights of others.
Entranced by Yancey's tale, the dinner guests pay no attention to Isaiah, a young black servant perched "high above the table, and directly over it, on a narrow board suspended by rods from the lofty ceiling." Isaiah's job is to fan the family with a "shoefly of feathery asparagus ferns cut from the early garden." Although the Civil War is long over, neither the Venables (the association with "venerable" is deliberate) nor Isaiah seem to find anything "untoward in this remnant of Mississippi feudalism." Isaiah is situated within the greater family constellation but so far at its margins that the others can easily ignore his presence. But the youth isn't destined to remain on the periphery; as he leans "farther and farther forward, the better to hear and see all of the scene that was spread beneath him," he falls from his perch "directly into the midst of Felice Venable's white and virgin frosted silver cake." Isaiah, and with him the place of race and diversity in America, crashes directly into the center of Ferber's narrative.
Isaiah, and with him the place of race and diversity in America, crashes directly into the center of Ferber's narrative.
Isaiah stows away with Yancey and his wife Sabra when they leave Wichita for the Oklahoma territory, but never succeeds in becoming a full member of the frontier community. He's not alone in failing to enter so-called "normative" American society. Sol Levy, for example, is an Eastern-European Jewish immigrant who works first as a peddler throughout the territory and eventually opens a successful retail store in the new town of Osage. His challenge is to avoid threatening members of the local establishment with his "foreign" manners and religion. Dixie Lee, the town madam, is another outsider; like the Venables, she is a ruined Southern aristocrat who has been forced off her family's plantation. Her efforts to give up her way of life and settle into bourgeois society are thwarted by the sunbonnets, a group of sanctimonious townswomen who try to impose the "respectable" values of their former communities on their new frontier town. Other outsider characters include Native Americans and an outlaw known as The Kid, all of whom have been displaced by the federal government to make room for the settlers and who demonstrate resistance by refusing to conform.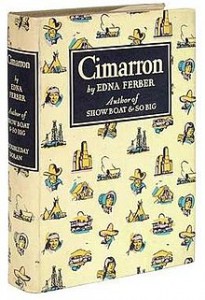 The contemporary reader will be taken aback by Ferber's stereotypical references to minority characters that serve as jarring notes in a novel so clearly intended to be sensitive to the position of outsiders in the American community. In recognizing Ferber's own colonialist attitudes—even as she is writing an anti-colonial narrative—we must keep in mind not only the era in which she was writing, but also the fact that she intended Cimarron as satire and expressed frustration that it was most often considered a straightforward Western narrative. And it is fascinating to see how Ferber, writing almost a century ago, deals with issues of race and ethnicity that we are still dealing with today. Through a series of subplots, Ferber sets forward different approaches to these issues, ranging from full assimilation of new immigrants and other outsider communities to a multiculturalism that accepts and incorporates ethnic diversity to an extreme nativist call for the "humane but effective" extermination of Native Americans and other minorities.
Ferber's own view of how the U.S. can best create a unified society out of its diverse populations is put forward in her description of Yancey and Sabra's complicated marriage and Yancey's belief that their mixed-race grandchildren represent the potential for the American future. Sabra and Yancey are different kinds of people, yet each represents a quintessential American type: Yancey is the open-minded adventurer who seeks out an infinite variety of peoples, cultures, and experiences, but who unconsciously betrays even the people he loves most; Sabra is the pragmatic and efficient leader who tends to rigidity and intolerance. The combination and recombination of their personalities throughout their marriage reflect Ferber's view of an American future that is imperfect but based on the acceptance of diversity.
Cimarron begins in the 1880s with an extended portrait of a "vitiated family" that refuses to let go of the past. It ends some forty years later in an oil field that symbolizes a future in which the U.S. will ruthlessly exploit its people and natural resources but also create one of the most forward-looking and dynamic societies of the twentieth century. The question of how best to create an equitable multicultural society is as relevant today as it was when the novel was first published and America's problems involving the fair and peaceful integration of all its people continue to resist simple solutions. But as Sol Levy, Ferber's sad-eyed Eastern European Jew, might put it, if we are not required to complete the work, neither are we permitted to refrain from it.
/pullquote
Our first episode of In Residence is a conversation between Executive Director Brian Boyles and Mass Humanities board member Dr. Emma Teng, professor at MIT. Emma discusses Taiwan and China and how the U.S. needs a better understanding of Asian American history in order to break the patterns of negative stereotypes directed at Asian Americans that have arisen from the coronavirus. She talks about historical patterns of discrimination and how we can learn from other countries in their response to the crises.
For the low-income adults enrolled in the Clemente Course in the Humanities, a college education has been on hold until this year, and it is now uncertain once again.
The COVID-19 pandemic is threatening to be yet another obstacle to success.
Like colleges and universities, the six Massachusetts Clemente Courses in Brockton, Dorchester, Holyoke, New Bedford, Springfield, and Worcester are moving their classes online.
But unlike most college students, this is a complicated matter for Clemente Course Scholars.
The Clemente Online Access Fund will go directly to purchase laptops and online access for Clemente Scholars. By contributing to the Fund, you will help ensure that the Scholars will be able to finish the yearlong program and earn 6 transferable college credits.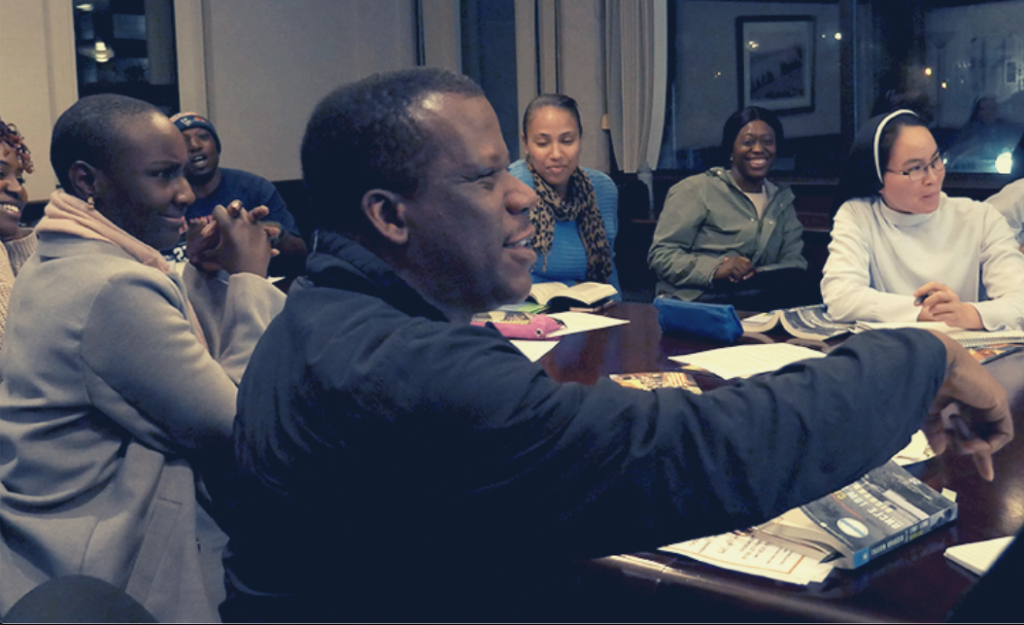 Double your gift: A generous donor has offered to match all donations through this appeal dollar-for-dollar up to a total of $25,000. 
Here's how your donation can help:
$2,050 provides full online access for 5 Clemente Scholars
$1,230 provides this for 3 Clemente Scholars
$290 provides a laptop for 1 Clemente Scholar
$120 provides internet access for 1 Clemente Scholar
Dorchester Clemente Scholar Judith Foster is sharing her story as an example. Judith has faced humbling setbacks over the course of her lifetime, but she perseveres (you can read her full story here). She promised her son, Paul, who was murdered in 2013, that she would get her bachelor's degree. The Clemente Course seemed like the ideal way to get back into college and fulfill the promise. But then the pandemic came, and the Dorchester program moved online. Here's what Judith now faces:
She only has a phone to access the assignments and write her responses.
She has to take the now risky walk to another part of her apartment complex to access a neighbor's wifi.
Judith has never used the internet for more than email and search engines, much less an online college course. Her learning curve is steep.
Your donation will go toward laptops and online access that will allow Clemente Scholars like Judith finish the course. Moreover, they will now have laptops to use in the coming years as they advance their educations and careers.
Please help us provide the tools necessary for the success of Massachusetts Clemente Scholars by donating today.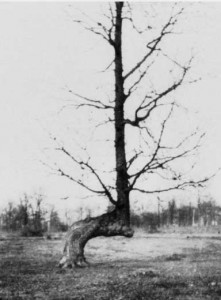 For centuries, Native Americans used many different means to mark the boundaries between their tribal territories and hunting grounds, as well as to mark their trails and convey important messages. Some of these markers were upright standing stones, others were pictographs or petroglyphs, symbols were painted or carved onto trees, large earthen mounds, and even intentionally shaped trees or Trail Marker Trees were used. Depending on the area the Native Americans inhabited, they could also reference natural boundaries such as rivers, mountain ranges, and even the edges of dense forests or swamps.
One of the earliest documented examples of a standing stone marker in North America was recorded by Conrad Weiser in 1748 near modern-day Huntingdon, Pennsylvania. Weiser was a pioneer, interpreter, judge, and worked for the provincial government. In his teens, Weiser lived among the Mohawk tribe to learn their language and practices. This standing stone stood along the banks of the Juniata River in Pennsylvania; it was documented to be at least fourteen feet tall, six inches in width, and six inches in depth. The stone had ancient writings and symbols carved into it to convey information. It was referred to by numerous early explorers and settlers until it was removed in 1754. Around that time, orders were given by the British to remove anything that indicated higher intelligence and communication skills possessed by the native inhabitants of the land. This practice does explain the disappearance of other standing stones that were mentioned in numerous states in the 1700's and 1800's. Although, it is said that the Huntingdon standing stone was removed by the Onieda. A memorial replica of this stone was erected on September 8th, 1896 in Huntingdon, Pennsylvania, that is still standing today.
Orders were given by the British to remove anything that indicated higher intelligence and communication skills possessed by the native inhabitants of the land.
When the resources were available, the practice of carving into or painting on large flat surface stones was used to convey travel and boundary information. This practice was used here in the Great Lakes Region, as documented by Henry Schoolcraft, a noted geographer and ethnologist who studied the Native Americans and their practices in the 1800s. This practice was also used throughout the west and countless examples of pictographs and petroglyphs have been recorded. The Western region had a wealth of stone surfaces to utilize for this practice.
Another method that was commonly used in the southern region was painting specific trunks of trees along the main trails. The Indians would paint the bottom five or six feet of the trunk bright red, or as red as their natural paints (red ochre) and stains would allow, again conveying information that you are leaving one territory and entering another. Other boundaries between Native American tribes would leave little to the imagination, utilizing bones and skulls that were hung on posts or trees to let the traveler know he has entered a different realm. Similarly, yet a more modern version, in cities today the spray painted markings on buildings, sidewalks, and billboards convey boundary and territorial warnings.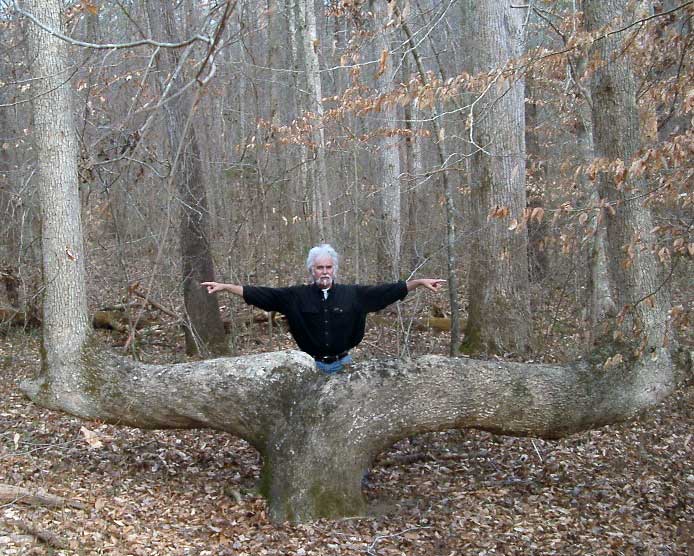 These methods could all be covered at length individually; however, for thirty years I have focused my research on the Native American Trail Marker Trees. Trail Marker Trees are culturally modified trees that were part of an extensive land and water navigation system that was in place long before the first European settlers arrived in North America. These trees had distinctive shapes and characteristics that would differentiate them from other trees that may have had natural deformities or anomalies. By utilizing trees, the Indians had a flexible sapling that was easy to shape while young, that would develop into a solid marker that would last for centuries. Trail Marker Trees and Marker Trees were used to guide during navigation, to mark significant or ceremonial locations, and even to denote boundaries. These trees had variations in their shapes and characteristics from region to region and from tribe to tribe.
In cities today the spray painted markings on buildings, sidewalks, and billboards convey boundary and territorial warnings.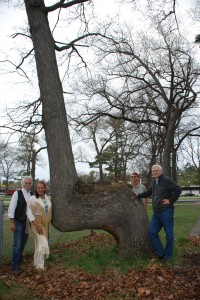 One well documented example of a boundary tree is located in Alabama. This tree was shaped while young to grow into a very distinctive shape, which resembles a modern day goal post. During my research, I learned that this tree marked the boundary between two local Cherokee tribes. It also stands upon a geographical divide within the William Bankhead National Forest. Another well documented tree is the Directional Trail Marker Tree that stood just outside of Lake Forest, Illinois. This characteristic example was studied in the early 1900's by scholars and historians such as Frank Grover, Jens Jensen, Bess Dunn, and Dr. Raymond Janssen. This tree was part of an extensive trail system throughout what today is the Chicagoland area. Trail Marker Trees and Marker Trees were once as common to our landscape as exit signs on our major highways are today; they graced the land from one end of the continent to the other. These historical icons are quickly disappearing from our landscape due to both age and natural causes, as well as modern development.
In general, the Native Americans did not believe in owning land as individuals; however, this does not mean that they did not believe they had certain rights to specific areas that superseded another tribe's rights. The Native Americans were very resourceful in marking and denoting not only their boundaries and territories, but also their trails and footpaths. Although the practice of marking boundaries varies vastly throughout the world, it is a practice that is as old as time itself.