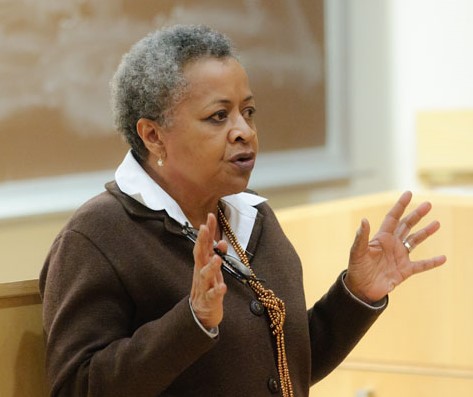 Professor Margaret A. Burnham is a globally recognized expert on civil and human rights, comparative constitutional rights, international and criminal law. She was the first African American judge in Massachusetts.

Margaret is a University Distinguished Professor of Law at Northeastern and Director of the Civil Rights and Restorative Justice Project, as well as the faculty co-director of the Northeastern School of Law's Center for Law, Equity and Race (CLEAR).

Under Margaret's leadership, CRRJ investigates racial violence in the Jim Crow Era and other historical failures of the criminal justice system and serves as a resource for scholars, policymakers and organizers involved in various initiatives seeking justice for these crimes.

Margaret headed a team of outside counsel and law students in a landmark case that settled a federal lawsuit. CRRJ's investigations are widely covered in the national press, including a PBS Frontline documentary series, "Un(re)solved."

In 1993, South African President Nelson Mandela appointed Margaret to serve on an international human rights commission to investigate alleged human rights violations within the African National Congress.

In 2021, President Joe Biden nominated Professor Burnham to serve as a member of the Civil Rights Cold Case Records Review Board and the U.S. Senate confirmed her appointment in 2022. The board is charged with reviewing the records of Civil Rights Era cold criminal cases of murders and other racially motivated violence that occurred between 1940 and 1979.

Margaret is being honored for her lifelong dedication to protecting civil and human rights around the world.
---
Mass Humanities: As a University Distinguished Professor of Law at Northeastern , you have become an internationally recognized expert on civil and human rights. What or who led you down the path toward your career?

Margaret Burnham: Mine is not an unusual story. As did hundreds of other college students, I left my home in the Northeast and went on the prowl for some "good trouble" in the South in the 1960s. I landed in Jackson, Miss. in 1964 and there I was tutored by a local woman named Hazel Palmer. Canvassing by her side, I learned how to talk to utter strangers, black and white, about democracy, rights and race. And she taught me when to pull back from the violence that loomed rampant over our project. Years later, when explaining First Amendment law to students at Northeastern, Hazel Palmer's clear voice would come back to me. What stayed with me was the fortitude and certitude that she brought to the work. She had parented eight children, and for some reason, not, it seemed to me, justified by her situation in life, she took for granted that these were her rights, her country and her fight. These women who challenged Mississippi's political leaders at the 1964 Democratic Party Convention in Atlantic City–Fannie Lou Hamer, Victoria Grey, Hazel Palmer–were my most influential early teachers. My mother, who is 108 years old, lives in Boston with me. Most parents would bewail their children leaving college with just a shadow of a plan. But my mother encouraged me to go, knowing there was a classroom there and Hazel Palmer who awaited me. How right she was.
MH: The Civil Rights and Restorative Justice Project at Northeastern investigates racial violence in the Jim Crow era and other historical failures of the criminal justice system. CRRJ serves as a resource for scholars, policymakers and organizers involved in various initiatives seeking justice for these crimes. Can you tell us a little bit about what inspired you to begin this work?

MB: In 1964, alongside Hazel Palmer, I was an organizer for the Student Nonviolent Coordinating Committee in Jackson. In May of that year, about seventy miles away in Meadville, Miss., the Ku Klux Klan lynched two nineteen-year-olds. In 2007, I met the family members of the young men and, with my students, pursued a lawsuit on their behalf. Thereafter, we learned that there were thousands of families who had lost relatives to lynching and other forms of historical homicidal racial violence in the mid-twentieth century. Civil or criminal remedies would, in most cases, no longer be available, but at the law school we could piece together the facts for the families, inform them on legal matters, and include the victims' experiences in the cavernous archive of African American resistance. The federal government was also engaged with these cases, although its brief was limited. We've worked with hundreds of families over the years and learned a lot about the violence that enforced Jim Crow, and the antagonistic legal system that sustained it. The stories are collected in our archive; we've released a thousand cases, most of them previously effaced. Ours is not merely a project of historical excavation and amplification; it is also a demand for redress and recognition, and hence it sits within the larger global call to repair past racial and colonial harms.

MH: Your work has been dedicated to protecting civil and human rights by exploring history, illuminating truth and confronting injustice. Can you talk a little bit about the interconnection between the humanities and the work you do?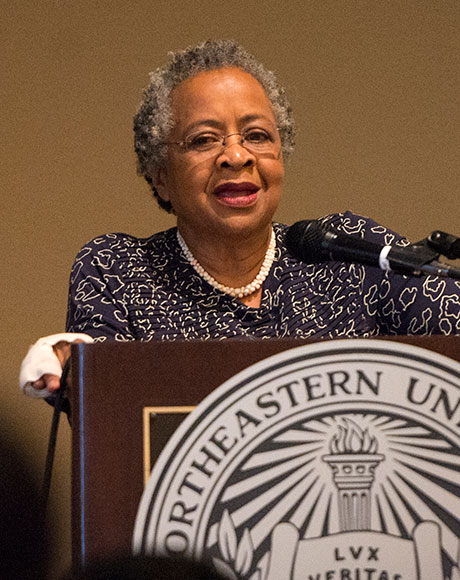 MB: This takes me back to the archive–not ours in particular but the archival project. Its raison d'étre is to capture and record the past, but in doing so, the archive alerts us to its inherent insufficiencies. This, of course, is the conundrum the humanities address: how to nail down what we do not, and perhaps cannot, know. All that we can record is what is materially available to us, but that is not all we know about a specific past event. One must take on the archive's gaps and silences, sometimes inadvertent, sometimes intentional, if the archive is to be meaningful. In order to fully capture the past, the insights of scholars working in the feminist vocabulary like Saidiya Hartman and Hortense Spillers exemplify the need to "confabulate" in the interstices of established facts. Nor is it just its lacunae that delimit the archive, or, for that matter, any scholarly product that sets out to "capture" history. The archive is an interpretation that must itself be interpreted, for without translation–fiction, music, the visual arts–the archive is incomplete. The power of history is not diminished when it merges with story, nor are facts corrupted by fiction. It is, after all, Beloved that renders Margaret Garner's history fully legible. Archival work on the violence visited on black people must also respond to the political question of whether collecting the data more harms than good. I'm reminded here of Hilton Als' comment in response to the exhibition of lynching photographs, Without Sanctuary. Why, he asks, must we continue to "drag all those lynchings around?" And he asks, as we research and write about these things, do we not become the cliché we mean to critique: the colored person writing about the violated colored person for the benefit of white spectators? Artists, and perhaps only artists, can reveal what is yet to be seen in what we've witnessed before, and why it deserves, again, our attention.
MH: Recent Supreme Court rulings reducing Women's Rights and striking down Affirmative Action, as well as the scaling back of Black and LGBTQA+ History courses at the high school and college levels in some states, are major issues in the United States. What role can the humanities play in empowering people here and across the country to become more engaged in the most pressing issues of the day?

MB: An appreciation of both the periodicity and continuity of human experience is at the heart of the humanities. In my work, for example, we ask why events 80 years ago still impact the behavior of those with no direct experience or personal memory of the trauma. How do we make sense of a legacy that continues to shape us today? And can we get beyond it? The explanatory reach of science falls short here.
What makes the humanities exciting is the window these disciplines open up to the unknown. Unlike science, they accept that there are no linear, causal explanations for why humans treat each other as they do. And yet our purpose must be to find our individual place within the seemingly inexplicable. We can and should study and account for the practices, attitudes, beliefs, rituals, symbols and ideas that constitute societies. We can catechize the moral from the immoral, but the humanities are more than a didactic project. They ask us to imagine a different world: a decolonialized, deracialized, shared future on an imperiled planet. And they call on us to exalt the reality that old truisms–the gender binary, for example–will inevitably give way to new understandings of human plasticity. They should induce us to action, to get our hands dirty and to appreciate that change is always possible and contestation inevitable. The orthodox, the normal, can always be disrupted; dissent in the service of justice and equality is a human obligation; and that victories can be lost. The humanities invite a robust moral and political discourse, one that is based on evidence but acknowledges that evidence, while critical, is also partial.

MH: How do you think the humanities can help us navigate these times of division?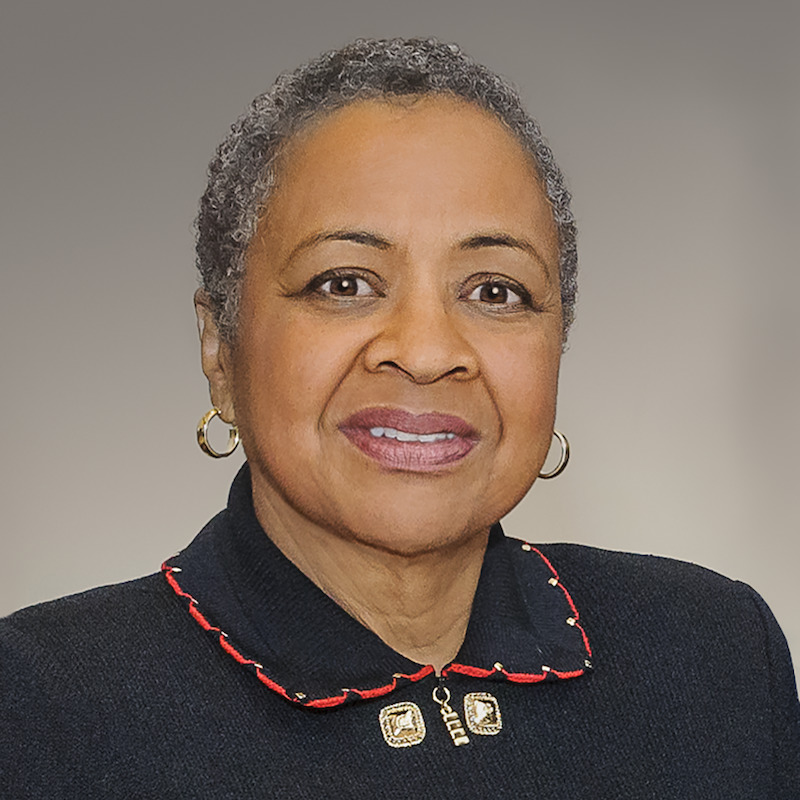 MB: The humanities help us see beyond our neighborhood. I often share an example with my students from my days as a judge in Boston. I worked in downtown courts, and many of the customers were people of color. Back then, you were appointed to judge in your "neighborhood," metaphorically speaking. Judges can easily become hardened to the sight of chains on an African American kid, which can lead one to conclude that the two were made for each other: black young men and chains. One year, during a blizzard, court officers picked me up at my home in Dorchester and took me to a court in a white neighborhood. As I hopped on the bench there, I was taken aback when I saw that the cuffs were all on white kids. The incident forced me to reconsider the correlation between chains, class and racial identity. This dissonance made it plain that what one sees is never the whole picture; one "sees" through a lens that is culturally and experientially specific. Cultural myopism limits us all, preventing us from taking on counter-narratives and "otherness." One must study to get the whole picture, to "see" beyond the neighborhood. Without study–and reading fiction and listening to music are "study"–we walk through the world with blinders.
---
Come meet Margaret Burnham and hear her speak at the 2023 Governor's Awards in the Humanities on Thursday, Sept. 28, at 6:30 p.m. at the John F. Kennedy Presidential Library and Museum in Boston.