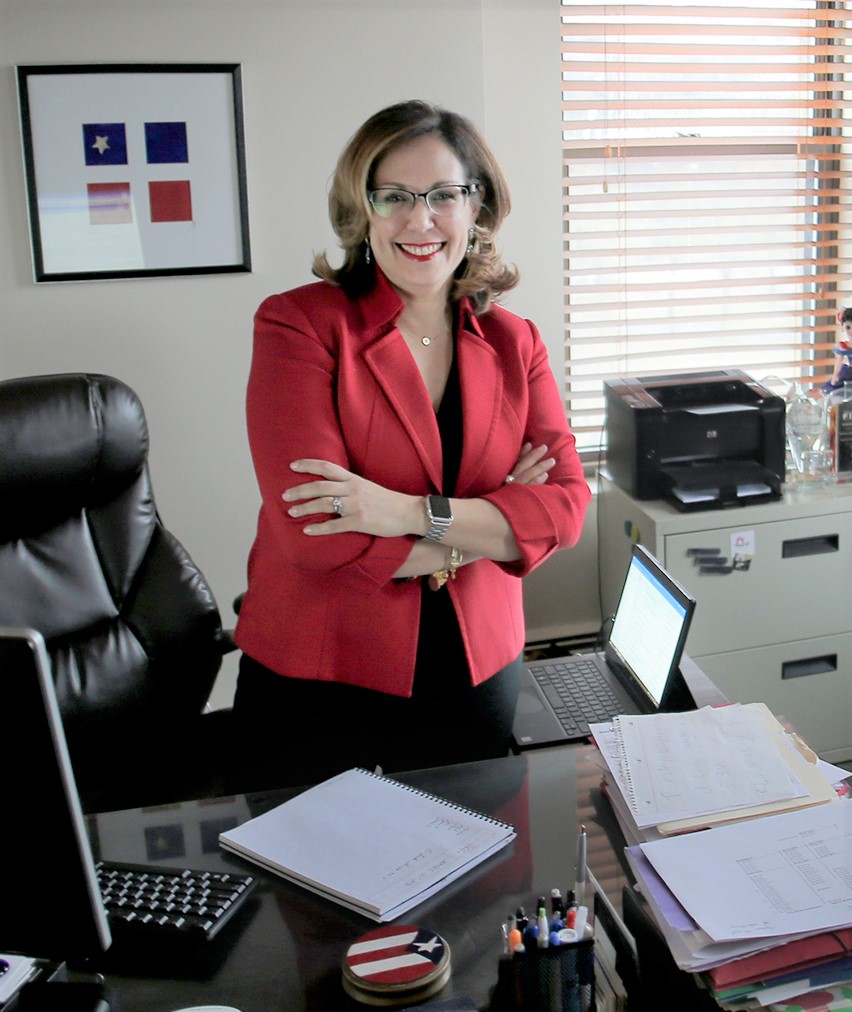 Vanessa Calderón-Rosado is the CEO of Inquilinos Boricuas en Acción (IBA) in Boston and has had a long and multifaceted career demonstrating a commitment to the humanities.
Under Vanessa's leadership since 2003, IBA has become the largest Latino-led nonprofit organization in Eastern Massachusetts, with over $250 million in assets and a portfolio of 667 affordable housing units in its South End Villa Victoria developments in Roxbury and Mattapan.
Vanessa was selected as a Barr Fellow in 2009, and in 2010, she became the first Latina to be appointed to the Massachusetts Board of Elementary and Secondary Education.
In 2022, her work elevating education, community development and philanthropy in Boston led to the Greater Boston Chamber of Commerce recognizing Vanessa with the Distinguished Bostonian Award.
At this year's Governor's Awards in the Humanities event, Vanessa is being honored for her work that actively promotes Latinx culture and for her contributions to shaping a more equitable philanthropic ecosystem in Massachusetts.
---
Mass Humanities: As CEO of Inquilinos Boricuas en Acción, you have committed yourself to the humanities within education, community development and philanthropy in Boston and across the state. What or who led you down the path toward your career?
Vanessa Calderón-Rosado: My love for the humanities started at a young age. My family was creative, artistic and musical. My late mom was a registered nurse but also a gifted poet, writer and a talented singer and multiple family members have meaningful talents in the creative and performing arts. Clearly, I had the privilege of having an upbringing that valued the arts, theater, music, dance, literature and the humanities. These experiences helped me develop a passion for reading, a gusto for arts and culture and a love for the humanities at an early age.
Like many individuals, my career path has not been linear. My undergraduate degree was in elementary education, and my first job out of college was as a third grade teacher in my native San Juan, Puerto Rico. As a third grade teacher, you get to teach all subjects and I always sought to connect the dots between science, literature, math, music, social studies and arts. Students enjoyed writing poems about the solar system, counting the metrics and predicting the rhythmic probabilities of a familiar song and drawing expressive maps of their neighborhood or community.
I have continued integrating the humanities into my life and my work. Inquilinos Boricuas en Acción is a nationally recognized community development corporation that empowers individuals and families to improve their lives and achieve socio-economic mobility through high-quality affordable housing, education, financial and resident empowerment and arts programs. IBA's holistic approach to community development reminds me of the value of the humanities in the holistic education of my third grade students!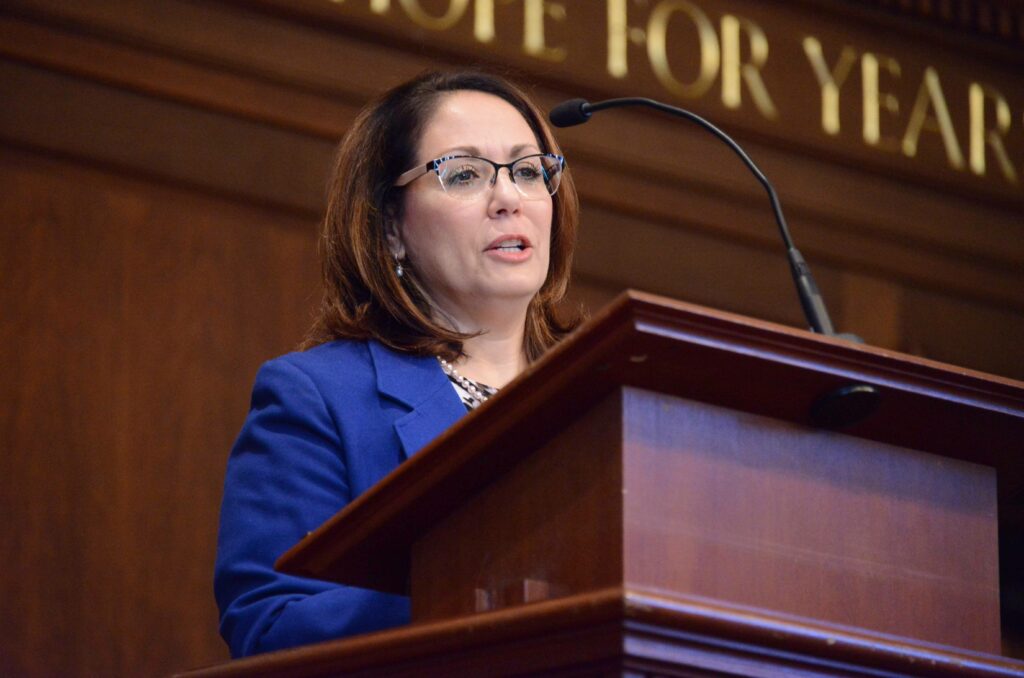 MH: Inquilinos Boricuas en Acción promotes Latinx culture and builds community through the arts in Boston's South End. Can you tell us a little bit about what inspired you to begin this work?
VCR: The intersection of the arts, culture and community development has been at the heart of IBA's work since our inception in 1968. IBA was founded by a group of Puerto Rican activists who stared down the city's urban renewal bulldozers and revitalized the neighborhood by developing affordable housing, creating community programs and driving economic opportunity for the residents. Our founders knew that the arts were central to those efforts, not only to celebrate our history, heritage and roots but also to build a thriving community.
I wholeheartedly agree with their vision! Every day, I see the transformative power of the arts in the education of our children and youth, in family engagement, in generating economic opportunities, in fostering intergenerational and multicultural dialogues, in making our community safer and stronger. I am proud to continue their legacy today. Our work in the arts and culture promotes Latinx arts and artists, and it also helps open up conversations and expand points of view within our community and between our Puerto Rican/Latinx community and other communities. Furthermore, IBA's work in the arts creates connections and shares our cultural values to build bridges between people.
MH: As you've shared, IBA is dedicated to empowering and engaging individuals and families to improve their lives through affordable housing, education and arts programs. Can you talk about the interconnection between the humanities and the work you do?
VCR: IBA's community and economic development work is rooted in providing affordable housing and creating opportunities for low-to moderate-income children, youth and families. Our innovative, award-winning programs not only rely on research and best practices but also on creating dialogues in communities and amplifying the voices of the people we serve and represent. An optimal mechanism for accomplishing that is by integrating the arts and the humanities in this work.
Our efforts to expand and increase social capital in our community through community organizing, early childhood education, youth development, and community arts are just a few examples of how IBA incorporates the humanities into building vibrant, civically engaged, prosperous and healthy communities. Additionally, IBA's arts programs bring joy to our community and help build the fabric of our city.
I personally believe that a well-rounded individual in one who has a wide range of abilities and interests and is knowledgeable, multi-talented and empathetic. I know that the humanities provide the tools to become a well-rounded individual. I am committed to ensuring that the individuals that we serve in our community are granted every possible opportunity to be well-rounded people, and thus, keeping the humanities as part of our core is critically important.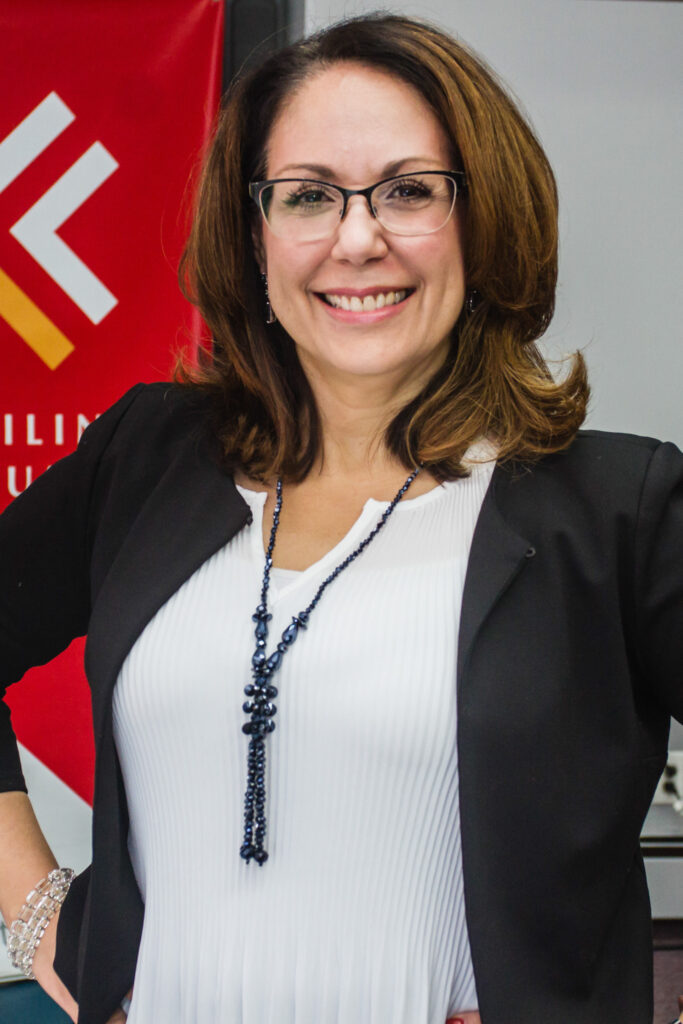 MH: Recent Supreme Court rulings reducing Women's Rights and striking down Affirmative Action, as well as the scaling back of Black and LGBTQA+ History courses at the high school and college levels in some states, are major issues in the United States. What role can the humanities play in empowering people here and across the country to become more engaged in the most pressing issues of the day?
VCR: For me, it is simple: the humanities help us understand the world's different perspectives and open the space for dialogue. Understanding history, reading literature and non-fiction pieces and exploring and experiencing the arts–traditional and contemporary–help us expand our views of the world, comprehend our own set of values and biases, fight for justice and strive for a more equitable world.
The erosion of the humanities in our education system, public dialogues and political discourse has led us to a dangerously narrow social mentality that is incapable of understanding the beauty of our complex human nature and has pushed our policies to extremist views that are exclusionary, disempowering, unjust and inequitable.
We can defy that. We must empower people by holistically integrating the humanities into our K-12 and higher education systems, as well as in community-based work.
MH: How do you think the humanities can help us navigate these times of division?
VCR: The humanities open the space for dialogue, empathy, kindness, joy and understanding. These are fundamental elements for the well-being of the human spirit and the creation of an engaged and healthy civil society. In today's divided society, we often miss these fundamental elements, creating precariously segregated factions that are at odds and in conflict with each other. I believe that we can overcome these divisions, and the humanities are the vessel to help us reach that promised harbor.
St. Augustine said, "Hope has two beautiful daughters; their names are anger and courage. Anger at the way things are, and courage to see that they do not remain as they are." I am hopeful! We must act collectively with a full dose of anger and courage and lean into the humanities to bring people together and create space for dialogue, empathy, kindness, joy and understanding.
---
Come meet Vanessa Calderón-Rosado and hear her speak at the 2023 Governor's Awards in the Humanities on Thursday, Sept. 28, at 6:30 p.m. at the John F. Kennedy Presidential Library and Museum in Boston.