Published by the The Berkshire Eagle on 8/18/23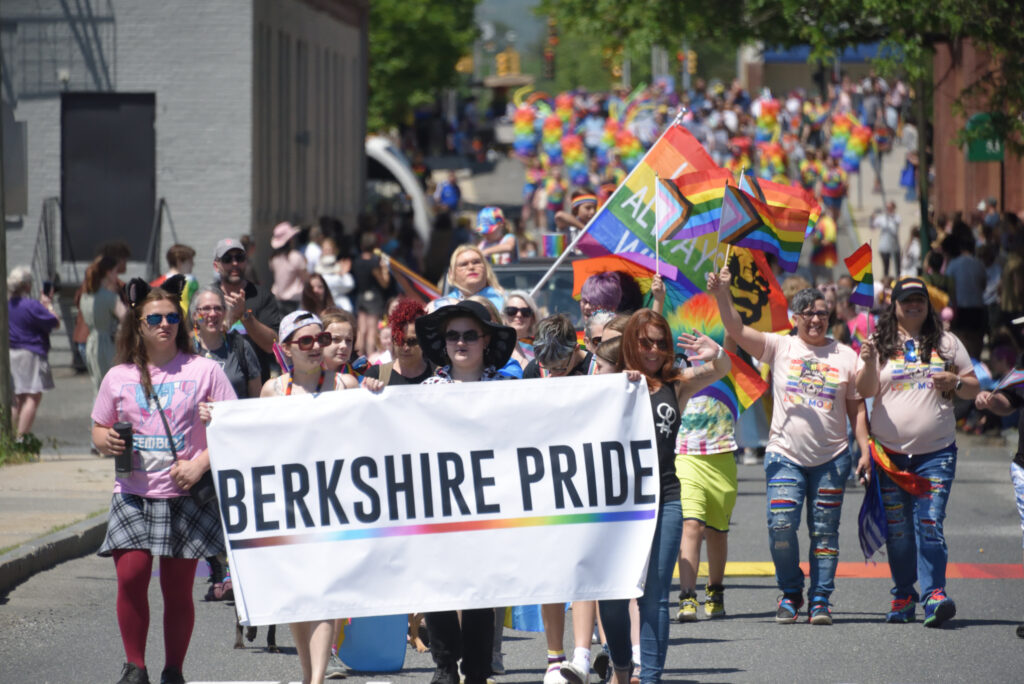 PITTSFIELD — Berkshire Pride, a nonprofit organization dedicated to promoting LGBTQIA+ visibility, education, and community engagement, has received a staffing grant from Mass Humanities, added three staffers, and will hold an open house at its new location at 34 Depot St. on Aug. 31.
The open house will take place from 5 to 7 p.m. The matching grant from Mass Humanities has allowed Berkshire Pride to bring in a new executive director, Cass Santos-China, and also Emma Lenski as LGBTQIA+ competency educator.
Santos-China has a wealth of experience and passion for LGBTQIA+ advocacy. Lenski will play a pivotal role in creating safe and informed spaces for the community.
Berkshire Pride also has a new president, Michael Taylor, and has received formal recognition as a nonprofit organization. That designation reaffirms Berkshire Pride's mission to create safe spaces, provide educational resources, and support LGBTQIA+ individuals across the Berkshire community.