"History is very important and powerful. In a way, if you're not remembered, you don't exist." – Martha J. Brockman, Gay & Lesbian Community Coalition of Central Massachusetts (GLCCCM)
Note: On October 22, Worcester Historical Museum announced that For the Record has been extended through Saturday, November 16, 2019. 
A core aspect of our work at Mass Humanities is lifting up stories that have gone unheard. This can be hard, as much of the historical record of people who struggled for their rights and for recognition remains in their hands: hidden away in attics, in scrapbooks, on posters and in letters, dispersed, decentralized. We fund the challenging grassroots efforts, often undertaken by local museums and historical societies, of collecting, organizing and exhibiting those scattered materials, thereby telling new stories in a cohesive way.
A grant we made in 2019 to the Worcester Historical Museum is a good example of this work. A $15,000 Mass Humanities grant is helping develop parts of a major exhibition and catalog commemorating the 50th anniversary of New York's Stonewall Uprising and the advent of the modern gay liberation movement. Called "For the Record: LGBTQ+ Worcester," the project is bringing together the scattered documentation of Worcester County's LGBTQ+ experience in partnership with College of the Holy Cross, Clark University, Worcester Polytechnic Institute, and Digital Worcester.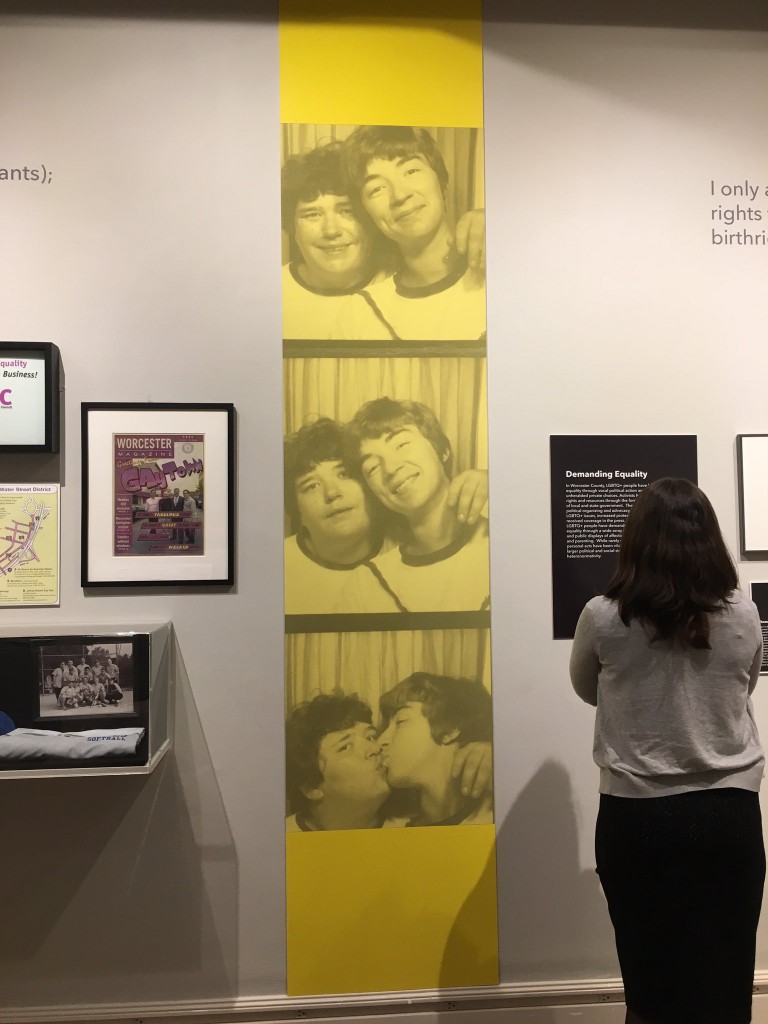 The exhibit debuted in April to a crowd of hundreds who packed the museum. It includes everything from parade banners to flyers advertising dancing and nightlife to the commemoration of World AIDS Day in 1995 to Butterworth Farm, a gay commune started by men from Worcester and New York in the 1970s in Royalston.1
One wall of the room is painted with a street map highlighting popular nightlife and cruising locations for a community that had to go to great lengths to congregate in an often-stifling environment.2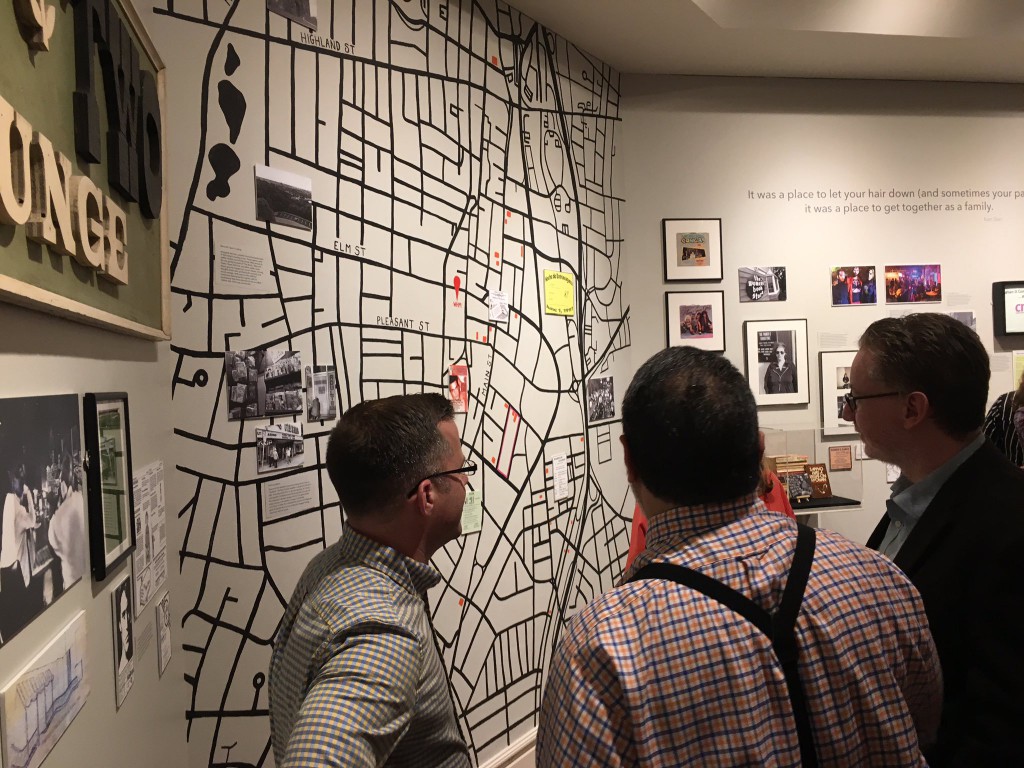 Specifically, Mass Humanities funding is going toward gathering oral histories, creating an archive, and presenting focused educational programs based on the exhibit. This is an ongoing effort: oral histories and artifacts will continue to be identified through active community outreach. Digital Worcester (a free database) will serve both as a portal for sharing images, stories, audio and artifacts, and as a permanent repository of local LGBTQ+ history.
The public can participate as well. Through a website created for the archive–LGBTQinthewoo.org–members of the community will be able to continue to have their stories and accomplishments archived, giving them the opportunity to be part of the future of the project.
To quote the project's website, "[The exhibit] is the first installment, a down payment of sorts, in a larger project to build a sustainable physical and digital archive of Worcester County's LGBTQ+ history."
The exhibit runs through November 16, 2019. Worcester Historical Museum's hours and location can be found here.
—
Foskett Jr., Steven H. "Worcester Historical Museum debuts archive of local LGBTQ moments and milestones." Worcester Telegram & Gazette. 25 April 2019. Web. 16 July 2019.
Same.