For the first time Mass Humanities will connect one of its signature programs to this year's Governor's Awards honorees.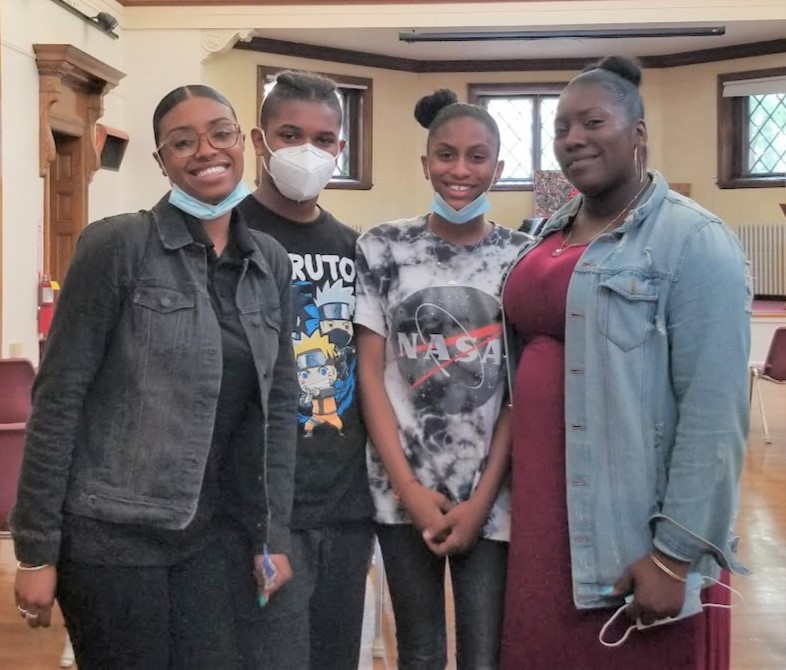 From September through December Clemente Course in the Humanities faculty, students and alumni from across the state will join Governor's Award honorees in virtual Reading Groups that are free and open to the public. All those interested in the work of this year's honorees are welcome to register.
Over the course of four planned virtual sessions, hand-picked works that have inspired ongoing humanities work in the Commonwealth will be discussed.
Some of those works include an op-ed penned by honoree Barbara Lee, founder and leader of the Barbara Lee Family Foundation, and a speech by honoree Fredric Rutberg, president and publisher of New England Newspapers, Inc. while honorees Dr. Frances Jones-Sneed, professor of history at Massachusetts College of Liberal Arts in North Adams and Callie Crossley, host of Under the Radar with Callie Crossley will lead discussions on race and civil rights through selected texts.   
Through these works, writings, thoughtful discussions and analysis of shared text the Clemente Course Community and public will gain a better understanding of the impact these honorees have had on expanding humanities in Massachusetts.
"This is an opportunity to come together with diverse members of the Commonwealth to explore ideas and arguments that have a real impact on our culture and the way we understand and know each other," said Mass Humanities Clemente Program Coordinator Gina Ocasion
There is no cost to participate in the Reading Group and there is no commitment to participate in all four sessions. Participants must have a Zoom compatible device. Participation is limited to 25 people per session so please register early to save your "seat". Once registered, you will receive an email confirmation and links to the reading materials.
Clemente scholars that participate in one or more reading group will be invited to attend the Governor's Awards Dinner on October 23 at the John F. Kennedy Library.
The Governor's Awards Reading Group sessions are as follows:
Session 1: Barbara Lee
Date: September 15th, 2022
Time: 6-7:30pm
Amy Richter and Kristen Boudreau of Clemente Worcester will lead a discussion of Barbara Lee's op-ed "Vice President Kamala Harris Will Redefine Crisis Leadership" (January 2021) and Amanda Gorman's "The Hill We Climb" of the same historic moment. Barbara Lee is a nationally recognized philanthropist whose Barbara Lee Family Foundation advances women's equality and representation in American politics and contemporary art. For over twenty years, BLFF has conducted nonpartisan research on women in politics to strengthen our democracy and enrich our culture.
Session 2: Fredric Rutberg
Date: October 13, 2022
Time: 6-7:30PM
Governor's Awards Honoree, Fredric Rutberg, the president and publisher of The Berkshire Eagle and New England Newspapers, Inc. will be joined by Debra Immergut of Clemente Holyoke to lead a discussion of Rutberg's speech, "Keeping Newspapers Local" (2019). Based in Pittsfield, The Eagle is a daily paper that serves all of Berkshire County and adjacent areas of Connecticut and New York State. The paper's impact on local audiences reflects the importance of local support for an informed public.
Session 3: Frances Jones-Sneed
Date: November 10, 2022
Time: 6-7:30PM
Governor's Awards Honoree, Frances Jones-Sneed, professor of History and former Director of Women's Studies at the Massachusetts College of Liberal Arts in North Adams and Aminah Pilgrim of Clemente Brockton will lead a discussion of the first two chapters of W.E.B. Du Bois' seminal work, The Souls of Black Folk (1903). Dr. Jones-Sneed is co-director of the Upper Housatonic Valley African American Heritage Trail and an integral part of the efforts to preserve the historic Clinton A.M.E. Zion Church in Great Barrington, a project Mass Humanities continues to support.
Session 4: Callie Crossley
Date: December 8, 2022
Time: 6-7:30PM
Governor's Awards Honoree, Callie Crossley, a groundbreaking journalist and television producer at GBH in Boston and Ousmane Power-Green of Clemente Springfield will lead a discussion of the intersections of civil rights history and media representation, texts TBD. Crossley is the host of Under the Radar with Callie Crossley, a weekly contributor to Morning Edition, and the host of Basic Black, a talk show focused on current events impacting communities of color. Among Callie's accomplishments: a pivotal role in the production of Eyes on the Prize.
For more information contact Gina Ocasion at gocasion@masshumanities.org.