How local organizations have sustained Massachusetts communities through the pandemic.
Join the Bridge Street Friends of Mass Humanities for this Zoom panel conversation. Register below.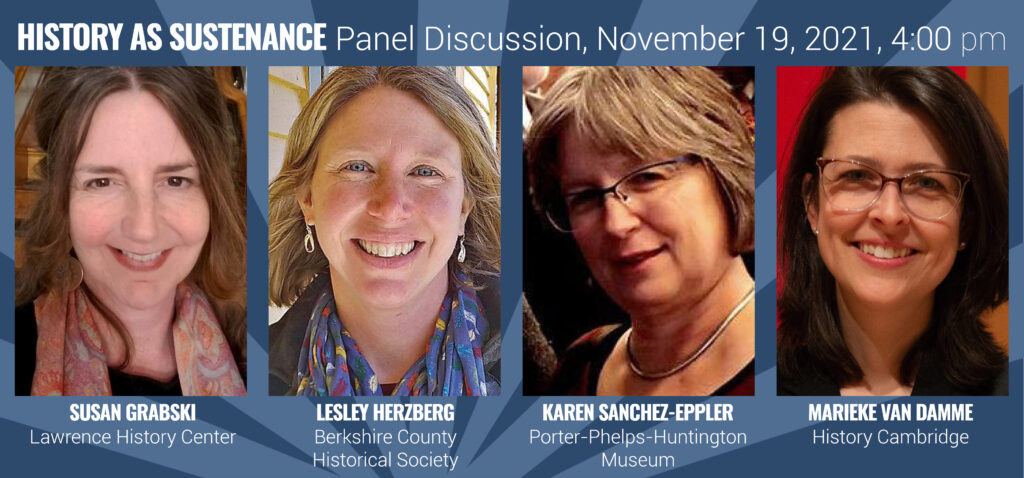 Friday, November 19, 2021, 4:00-5:00 pm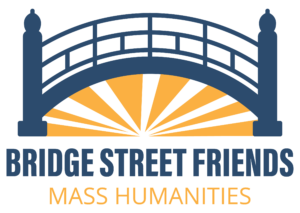 The Bridge Street Fund was designed to help local organizations create new relationships with their communities through the pandemic, share new stories and perspectives, and engage audiences in exploring new ideas. Mass Humanities has used the Fund to make grants totaling $66,000 to 49 organizations for 133 online programs this year. This panel discussion will explore the experience of four of the Commonwealth's bold and successful organizations that are working to connect people and communities through history.
– Susan Johanna Grabski, Executive Director, Lawrence History Center
– Lesley Herzberg, Executive Director, Berkshire County Historical Society, Pittsfield
– Karen Sanchez-Eppler, Board Chair, Porter-Phelps-Huntington Museum, Hadley
– Marieke Van Damme, Executive Director, History Cambridge
The panel will be moderated by Laura Roberts of Roberts Consulting, who serves as chair of the committee for the Bridge Street Friends. In November, the New England Museum Association is honoring Laura with its Lifetime Achievement Award.