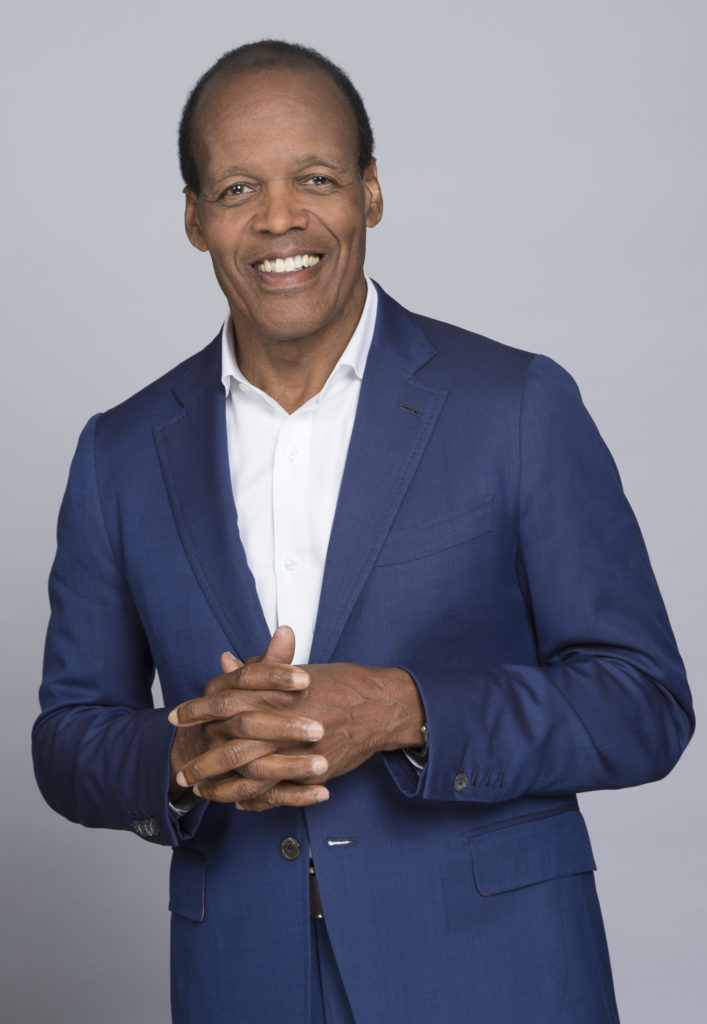 Dr. M. Lee Pelton was born into a working-class family in Wichita, Kansas. His paternal great grandparents made a meager living as farmers near Little Rock, Arkansas where civil rights battles over the soul and dignity of our country were waged. Lee's maternal ancestors were Cherokee Native Americans living off the land in north central Oklahoma and his ancestors were what the Historian Nell Painter, called, Exodusters – African Americans moving from the agrarian South to Kansas and Nebraska.
He attended Wichita State University – a stone's throw from his childhood home – before leaving Kansas to earn a PhD in 19th century English and American Literature and Languages at Harvard. He taught English and American literature at Harvard and served as what is now called a residential dean of Winthrop House. Later, Lee served on the Harvard Board of Overseers and as a vice-chair of its executive committee. After Harvard, he served as dean of the college at Colgate University and Dartmouth College before serving for 13 years as the president of Willamette University in Salem, Oregon. Lee became president of Emerson College on July 1, 2011.
There were very few books in Lee's house growing up except the Bible, whose rich poetic cadences and tropes invigorated and inspired him. He was captivated by the Biblical exegetical exercises of Sunday sermons that sought to make meaning out Biblical stories and connect Old Testament and New Testament symbols and meanings. He didn't know it then, but this was the foundation for Lee's abiding love of poetry, critical analysis and, eventually, his graduate school work. The classroom was a magical place where ideas – new and old – came alive. Lee always reminded his students that literature and the humanities were as relevant to understanding the meaning and purpose of the living world as biology or other branches of science. He continued to teach a wide range of literature courses, even when he became a full-time administrator.
Lee felt a calling to academic leadership at an early stage in his career.
Lee often points to Jim Freedman, a cherished friend and one-time president of Dartmouth College as an affirming voice on the value of liberal learning and the humanities:
The public self that we all show to the world is, obviously, important. An engagement in public life, an engagement in one's profession and all those things are, obviously, important. But what I hope a liberal education does is to make you ask questions about yourself. What is it that makes me happy? What makes me a good person? What would make me a better person? Why is it so difficult to come to grips with unhappiness and sadness? Why is life so unfair to some people? Those are the questions that a liberal arts education, that great literature, great essays, help you ask yourself. And I think they make you a wiser person because of that.
Lee believes that the best education is deeply rooted in and connected to human experience and human endeavor.
Lee Pelton is president of Emerson College and an internationally known speaker and writer on the value of liberal education and leadership development, civic engagement, and diversity and inclusion. Pelton served as dean of the college at Colgate University and Dartmouth College, and was president of Willamette University in Salem, Oregon for 13 years. He serves on the board of directors of the Boston Chamber of Commerce, WGBH, MIT Press, Harvard Graduate School Alumni Council, Boston Arts Academy Foundation, Facing History and Ourselves, and the Barr Foundation.
Recently, he was recognized by the Boston Chamber of Commerce as 2020 Distinguished Bostonian and was asked by Boston Mayor Marty Walsh to lead the Boston Racial Equity Fund. He has been recognized for his civic engagement with several awards, including 50 Most Powerful Leaders in Boston (Boston Business Journal), One of The 100 Most Influential People in Boston, The 21 Most Powerful People in Boston Business, 75 Bold Thinkers Who Are Shaping Our City and the World (Boston Magazine) and Boston's 100 Most Influential People of Color (Get Konnected!).