On June 18 Mass Humanities hosts a screening of Exile and Community: The Life of Carola Domar. The screening begins at 7:30pm and will be followed by a discussion and Q&A with the filmmaker, Susan Rieder, and Domar's two adult daughters, Erica Banderob and Alice Domar.
Carola Domar escaped Nazi Germany in her teens and came to the States on her own. In this documentary film, she and her daughter tell the story of her persistent search for community, which she ultimately found in a New England town outside Boston. A high spirited, resourceful person, Domar yearned as a young Jew for the social acceptance and German identity she once took for granted. Domar's story is all the more remarkable for the spirit of forgiveness with which she ultimately came to terms with her past and reconnected with her former homeland. Her story of exile and community has particular relevance in the context of current mass migration and antisemitism. This film is conceived as an educational tool for young people.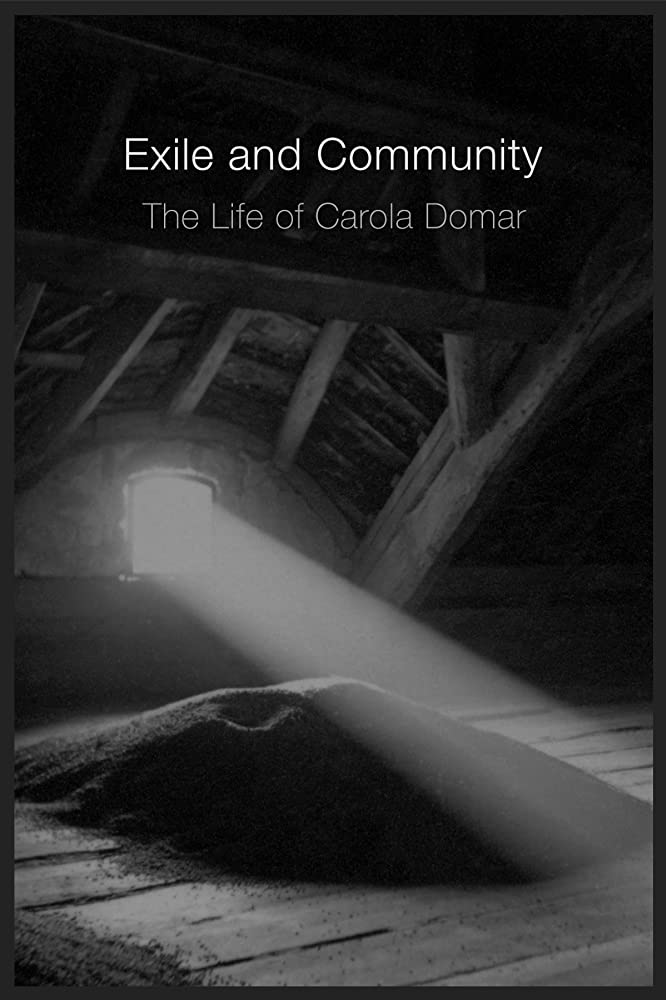 Susan Rieder came across Carola's account when researching Concord, MA residents who had experienced World War II and knew it would be a great story to tell in film. With the subject matter still so incredibly important and because Carola was a wonderful subject-forthright and compelling- she knew she had to tell this story.