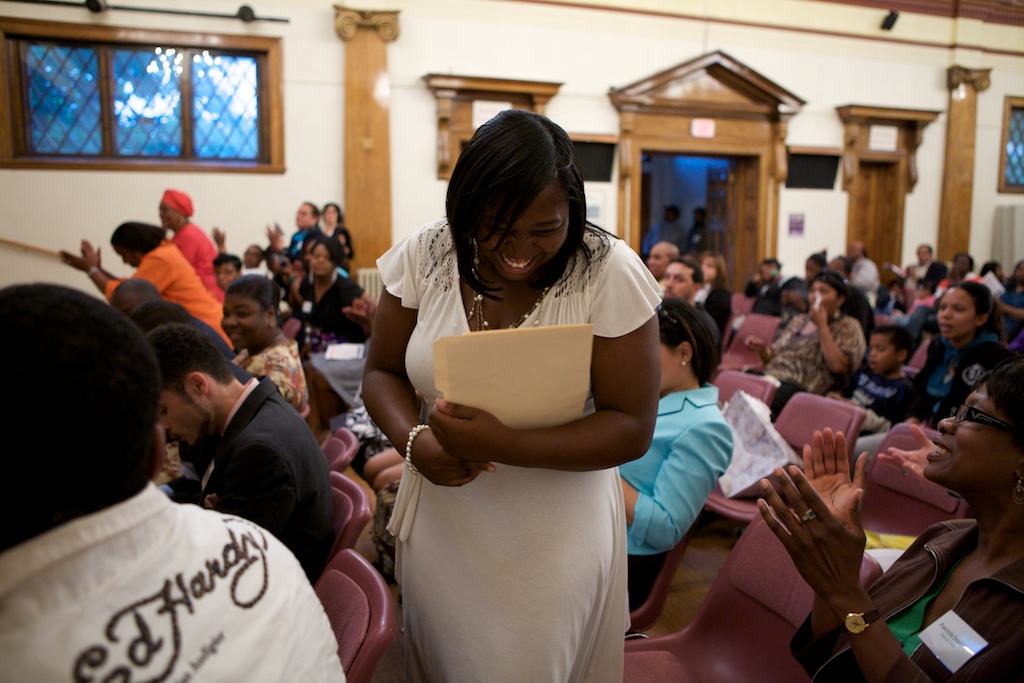 The humanities provide essential skills for an informed citizenry, in particular the critical thinking and rhetorical proficiency necessary for participating in the exchange of ideas. Mass Humanities recently received a grant for $33,600 from the Mellon Foundation and the Federation of State Humanities Councils for "Writing Our Democracy: Media Literacy, Local Voices, and the Shaping of Public Opinion."
The project, made possible through the "Democracy and the Informed Citizen" initiative, will offer courses in media literacy and op-ed writing for graduates of the Clemente Course in the Humanities, a program that serves adults in traditionally underserved communities. Mass Humanities will partner with media outlets in Dorchester, New Bedford, Springfield, and Worcester to publish student writing, with a culminating event planned for fall 2020 at WBUR's CitySpace in Boston.
The project seeks to deepen public understanding of the historical and philosophical foundations of a free press; create opportunities for local journalists to engage directly with community members to address issues of concern; and build media literacy and skills in neighborhoods often excluded from public view.
This marks the third time that Mass Humanities has received funding through the "Democracy and the Informed Citizen" initiative since 2013.