Mass Humanities announced a new Staffing Recovery Grants initiative during a celebration at the State House on Feb. 16. The initiative is made possible through a special Cultural Sector Pandemic Recovery Grant from Mass Cultural Council, the state arts agency.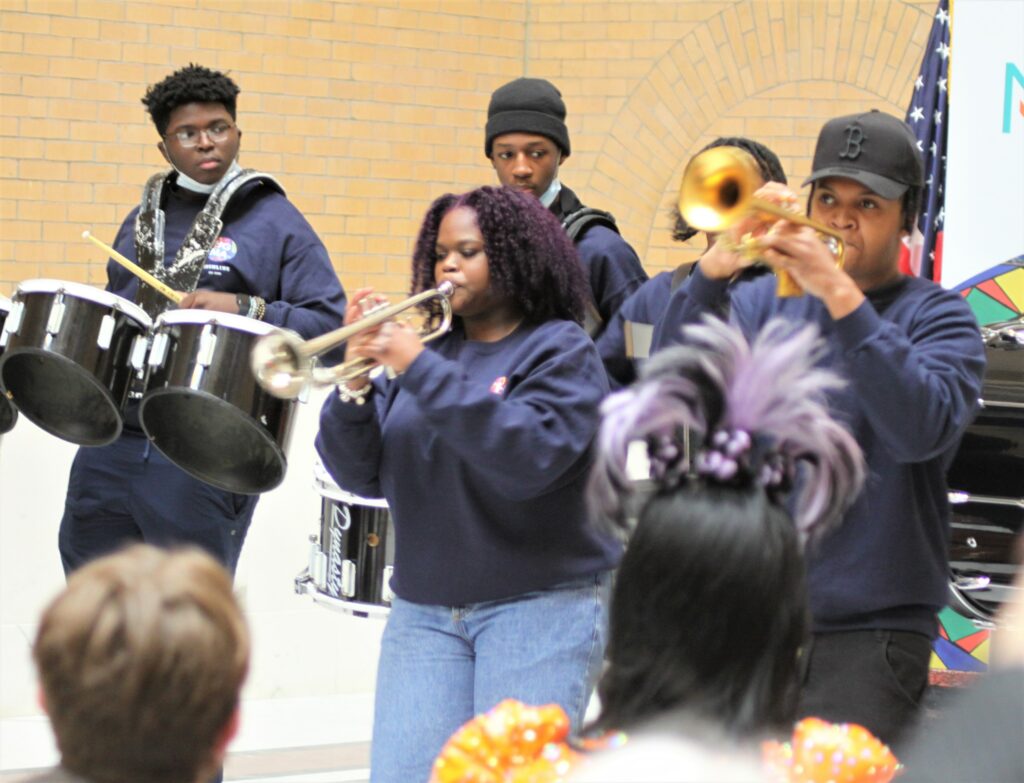 At the celebration inside the State House's Great Hall, Mass Cultural Council announced a $2.5 million grant to Mass Humanities. Mass Humanities plans to launch its first round of grants by awarding $1.25 million through the Staffing Recovery Grant initiative.
Applications are now open.
On Thursday, April 6, from  12pm – 1PM, Mass Humanities Will Host a Staffing Grants Webinar.
Mass Humanities Executive Director Brian Boyles said the Staffing Recovery Grants would be a two-year funding opportunity for organizations with budgets of $500,000 or less and five or fewer full-time employees. The initiative will deliver funding to non-profit organizations to sustain and expand the hours of current staff, or to hire new staff in order to create, restore or grow humanities programs.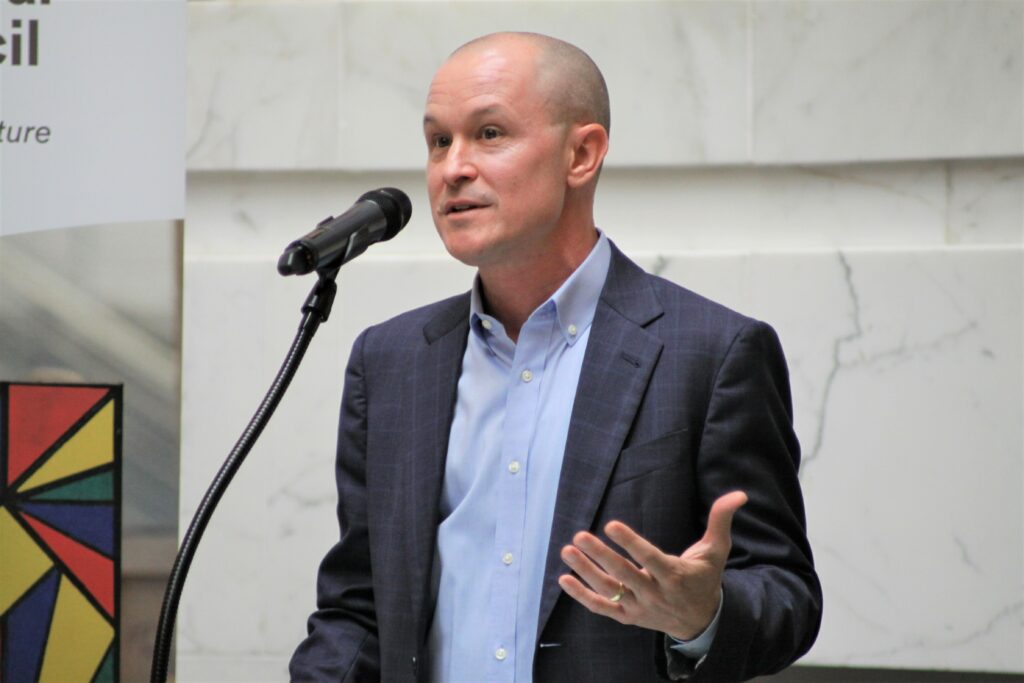 "The humanities help us learn from the past, make sense of the present, and think about how to create a free and equitable society for the future," said Boyles. "As we rebuild our communities, Mass Humanities continues to believe in local, grassroots organizations that serve residents with limited resources and big dreams. These grants focus operational support for this part of the sector. At this critical time, we are grateful to our partners at Mass Cultural Council and in the legislature for envisioning a recovery where the cultural sector has the resources to inspire a new beginning for the Commonwealth."
On December 13, 2021, then Governor Charlie Baker signed An Act Relative to Immediate COVID-19 Recovery Needs into law. This multi-billion-dollar pandemic recovery-spending plan invests both federal ARPA and state surplus revenue dollars into key economic sectors to spur activity and growth.
The Act provided $60.1 million to Mass Cultural Council and directed the state arts agency to develop and implement new, one-time grant programs to assist Massachusetts creative and cultural organizations with their pandemic recovery.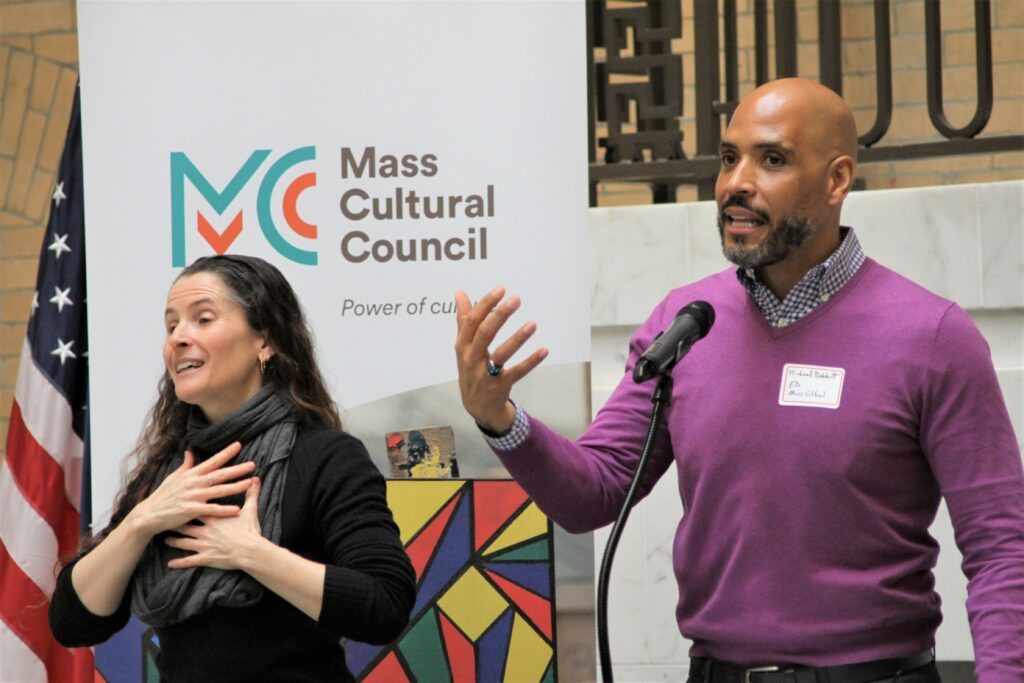 "The creative and cultural sector is vast and diverse, and Mass Cultural Council is keen to ensure that our pandemic recovery monies are invested equitably across all communities," said Michael J. Bobbitt, Executive Director of Mass Cultural Council. "This is why we partnered with Mass Humanities and are relying upon them to distribute $2.5 million to Massachusetts humanities-based organizations, initiatives, and programming. These funds will support the humanities and help the field continue to build back after the pandemic. It's a major investment and I am excited to see the good work these public monies will propel forward."
Since the outset of the pandemic, Mass Humanities has awarded more than $4 million in grants to non-profits, including $2 million in funding made possible by the CARES Act and ARPA.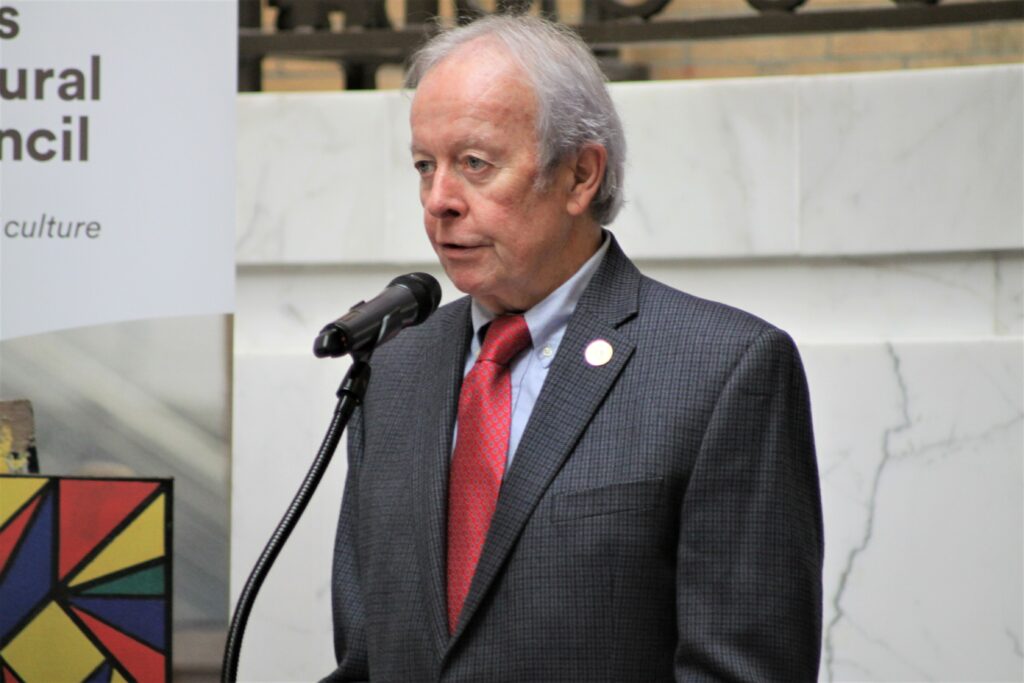 "Massachusetts has come a long way since the early months of the COVID-19 pandemic, but the recovery remains ongoing," said Former Chair of the Joint Committee on Tourism, Arts and Cultural Development Sen. Edward J. Kennedy. "Today's historic investment by Mass Cultural Council will assist in that recovery and for cultural organizations to flourish. Congratulations to all grant recipients; your work is taking the cultural sector of the economy live. Thank you once again to our amazing partners at Mass Cultural Council, Mass Humanities and MASSCreative."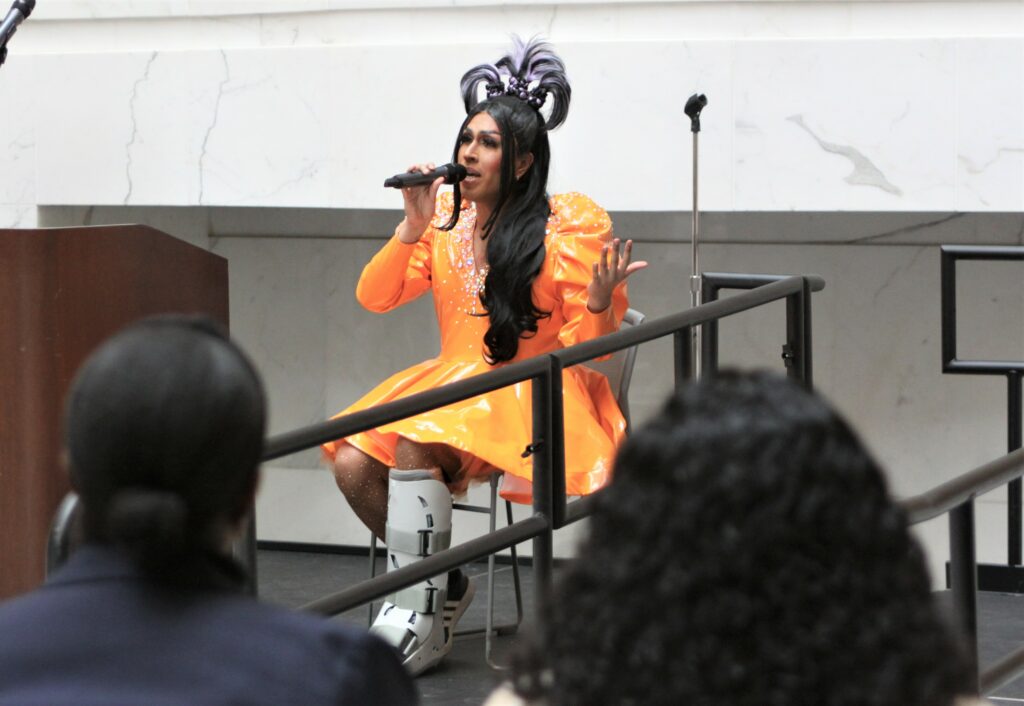 The celebration included riveting performances by the Hamilton-Garrett Brass Band and Linda Marie Póssa.
To learn more about Mass Humanities grant opportunities contact Katherine Stevens, Director of Grants and Programs, at grants@masshumanities.org.