Twenty-two organizations receive grants totaling $364,364.
As the population of Massachusetts grows more diverse, a new initiative from Mass Humanities will support more inclusive histories of the people and ideas that shape the Commonwealth. This week, the foundation announced grants to 22 cultural non-profits for projects that include audio tours, documentary films, oral histories, and public events. Totaling more than $360,000, the grants are the first in a three-year effort to reexamine and reimagine the story of Massachusetts.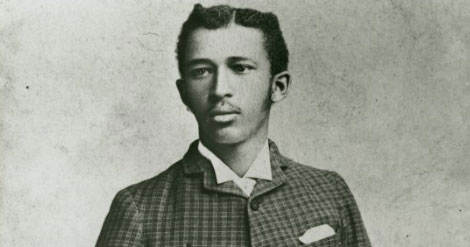 "There is a much needed reckoning with history unfolding in our nation, and these grants represent our investment in that movement," said Brian Boyles, Executive Director of Mass Humanities. "We believe that every resident should see their stories and the stories of their ancestors as valued parts of the Massachusetts story."
The "Expand Massachusetts Stories" initiative provides up to $20,000 to partner organizations. A June deadline attracted 80 applicants seeking funding from Mass Humanities. The grants are made possible through Mass Humanities' partnership with Mass Cultural Council, the state's cultural agency.
"Culture is a dynamic force for enriching communities and fostering diversity and inclusion through the arts, humanities, and sciences," said Michael J. Bobbitt, Executive Director, Mass Cultural Council. "We believe in the power of culture, and we are proud to support Mass Humanities' Expand Massachusetts' Stories Initiative as it helps to amplify the very stories shaping our Commonwealth."
See below for the full list of projects.
"In this time when we face so much misinformation and division, the humanities help us recognize our differences and make connections between neighbors and generations," said Boyles. "We want these projects to be seen by audiences across Massachusetts because they tell a much more complicated, vibrant story of our state."
The "Expand Massachusetts Stories" grants cap off a year of unprecedented funding for Mass Humanities, with more than $1.8 million awarded to museums, libraries, historic sites, and other cultural centers.
2021 Expand Massachusetts Stories Grants
Berkshires
Berkshire County Historical Society
Pittsfield
$8,750
Berkshire County Oral Histories
The Berkshire County Historical Society at Arrowhead will reopen and rename its archive of oral histories, images, and other ephemera related to African Americans, Native Americans, Italian Americans, and Polish Americans in Berkshire County. The former home of Herman Melville will host online events and conversations to share these stories.
Clinton Church Restoration
Great Barrington
$20,000
Interpretive Exhibit Design for a new African American Cultural Heritage Center in the Hometown of W.E.B. Du Bois
The life and legacy of civil rights pioneer and native son W.E.B. Du Bois are at the center of plans to restore the Clinton A.M.E. Zion Church in Great Barrington. The grant supports new work to educate visitors about the African American history of the Berkshires.
Great Boston
ActiveVista Media
Malden
$20,000
Chelsea: An Essential City
Chelsea: An Essential City is a documentary film that looks at the majority Latinx city's fight against COVID through the voices of its residents. An Expand Mass. Stories grant funds research and development of their ongoing story.

American Ancestors/New England Historic Genealogical Society
Boston
$20,000
Jewish Neighborhood Voices: Using Oral History to Link Massachusetts's Past and Present Communities
A new project at the New England Historic Genealogical Society will collect first-hand accounts from people who lived in Jewish neighborhoods and cities in Massachusetts in the first half of the 20th century, including stories from Dorchester, Roxbury, Chelsea, and Lynn. The Mass Humanities grant supports a new digital archive and online exhibit.
Center for Independent Documentary
Boston
$11,919
The Fate of Human Beings
Massachusetts has the highest concentration of mental institution cemeteries in the nation, with an estimated 15,000 people who died in state institutions buried in 10 cemeteries. A new documentary will uncover the stories of people with disabilities and mental illnesses who are buried in these unnamed graves.
Chinese Economic Development Council
Boston
$20,000
Resiliency in Chinatown: Stories of Survival and Community Building.
The Chinese Economic Development Council will collect and share residents' memories of poverty, war, family separation, sacrifice, hardship, and new beginnings.
History Cambridge
Cambridge
$11,726
Untold Histories of Black Cambridge
History Cambridge continues its recent research and programming to share the history of Black and African American people in the city. The MH grant supports "Untold Histories of Black Cambridge," a series of free public events based on the research.
Weiying Olivia Huang – Filmmaker
Boston
$13,000
City as Canvas: Above the Free Walls

Modica Way was founded in 2007 as a space for graffiti artists to create and display their work. An Expand Mass. Stories grant brings more audiences to filmmaker Weiying Olivia Huang's documentary about the alley in Cambridge's Central Square.
Royall House and Slave Quarters
Medford
$15,400
Expanding the Story of Northern Slavery
What is hiding in plain sight? The Royall House and Slave Quarters tackles this question through new archival research into the lives of Belinda Sutton and at least 60 other enslaved people who were largely responsible for running the 500-acre plantation known as Ten Hills Farm in Medford.
Northeast
Friends of the Lawrence Heritage State Park
Lawrence
$20,000
Telling the Underrepresented Stories of Latinos in Lawrence, MA
Lawrence Heritage State Park will expand the representation of the city's Latinos in its exhibitions, providing visitors with the stories that have shaped the city since WWII.
Southeast
National Black Doll Museum
Mansfield
$4,400
Faces In The Crowd: The Turner Sisters Of Boston & The Art of The Peddler Doll
Marie and Grace Turner were African American doll artists and doll historians specializing in "peddler dolls." A new exhibit at the National Black Doll Museum in Mansfield will explore their lives and legacy.
New Bedford Whaling Museum
New Bedford
$20,000
Common Ground: A Community Mosaic
The New Bedford Whaling Museum will expand its collection of photos, audio recordings, and documents related to the experiences of the region's underrepresented audiences.

UMass Dartmouth, Archives and Special Collections
Dartmouth
$17,600
Our Town/Nha Vida
Supported by an Expand Mass. Stories grant, "Our Town/Nha Vida" will interview 25 Cape Verdean-Americans of various ages and socioeconomic backgrounds in Dartmouth, providing a more inclusive understanding of their place in Massachusetts. The project is based at UMass Dartmouth.
Central
Worcester Historical Museum
Worcester
$20,000
Expanding Worcester Stories – Voices of the Vulnerable
Worcester Historical Museum's ongoing work to build community archives with local residents continues with "VOICES," a project that invites stories of the traditionally marginalized to take their place in the public record for the city's history and present.
Connecticut River Valley
Collaborative for Educational Services
Northampton
$20,000
Who Shall Have Borne the Battle: How the Civil War Transformed Disability, Exploring Stories of Massachusetts Veterans
By 1900, nearly a million Union veterans had received pensions based largely on disability. Civil War pensions became the largest single item in the federal budget. Massachusetts citizens played an outsized role in these changes. Collaborative for Educational Services will create curricula and workshops for teachers to share the stories of a diverse set of veterans and activists.
Holyoke Public Library
Holyoke
$15,632
Ciudad de Historias/City of Stories
The Holyoke History Room of the Holyoke Public Library will create three virtual, bilingual tours of Holyoke neighborhoods, highlighting places and stories from the city's 170-year history.  The tours will draw on historic images, family photographs from the Nuestros Senderos project, and stories from participants.

The Jones Library
Amherst
$20,000
The Slave Is Gone: The Show That Talks Back to Apple TV's Dickinson
Pulitzer-winner Jericho Brown teams up with the Jones Library for "The Slave is Gone," a new podcast that responds to Apple TV's Dickinson series.
Nueva Esperanza
Holyoke
$6,907
El Corazón/Heart of Holyoke Walking Tours
Nueva Esperanza of will develop 9 interactive walking tours of Holyoke and an exhibit of Puerto Rican and Latinx narratives about the heart of the city.
Ohketeau Cultural Center
Ashfield
$20,000
The Untold Story: Indigenous history and presence from pre-colonization to today
"Living Presence" is a multi-part event series hosted by Ohketeau Cultural Center focuses on the erasure of Indigenous groups through plaques, statues and memorials. An Expand Mass. Stories grant supports the Ashfield-based group's research and programs.
The Performance Project
Springfield
$20,000
First Generation Ensemble 2021-2022
Hosted by the Performance Project, "First Generation" is built on the premise that young people's cultural legacies and family histories are sources of strength as they shape their individual identities and navigate life's challenges. The grant supports a new year of programs in Springfield.
Porter-Phelps-Huntington Museum
Hadley
$19,030
A historic house museum along the Connecticut River is radically rethinking the stories it tells of the surrounding farmland and the people who worked and lived there. The museum's plans include exhibitions that reflect the lives of indigenous, enslaved, indentured, and day laborers on the site. A redesign and free public events at the Porter-Phelps-Huntington Museum in Hadley will particularly focus on the famstead's enmeshment in the slave economy and the lives of free Black people in Hadley in the 18th and 19th centuries.
RiverCulture/Town of Montague
Turners Falls
$20,000
Peskeompskut Audio Tour
Named after the captain who led a bloody massacre against an important Native American village, Turners Falls carries an uncomfortable history. Supported by an Expand Mass. Stories grant, RiverCulture and Nolembuka will create a new audio tour as part of ongoing efforts at reconciliation.