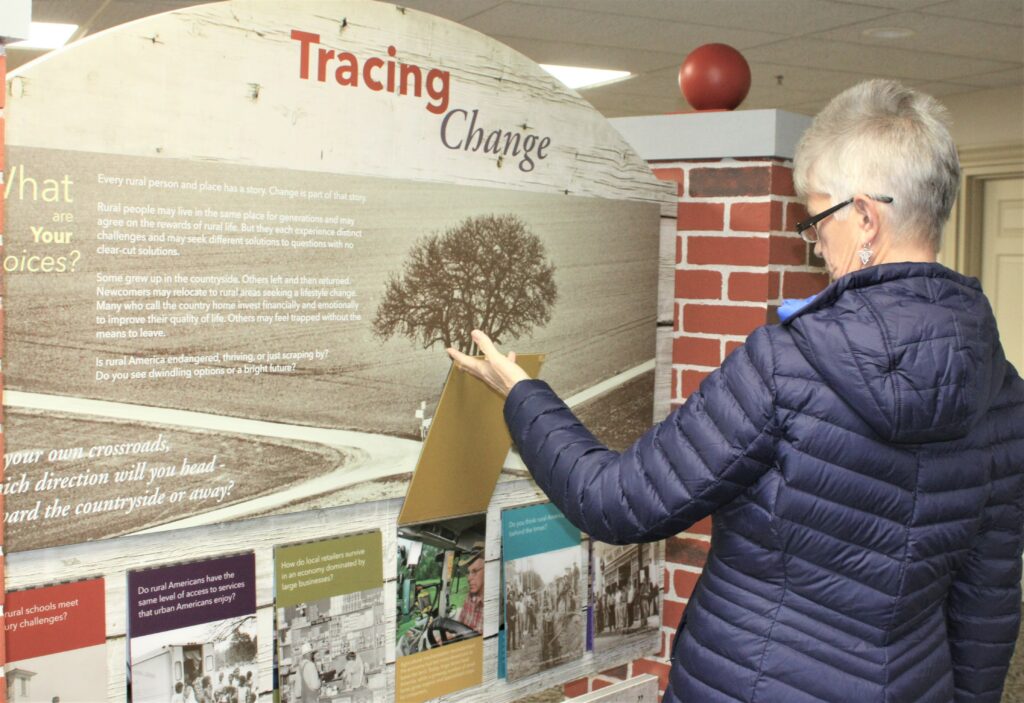 ---
On Monday, Dec. 19 Mass Humanities joined members of the state's Rural Policy Advisory Commission as well as elected officials from Rutland to celebrate a successful opening of the Smithsonian Museum on Main Streets (MoMS) traveling exhibit "Crossroads: Changes in Rural America" at the Rutland Free Public Library (RFPL).
The event highlighted the importance of focusing a statewide dialogue on the 'Crossroads" theme and the exhibit's ability to spark meaningful discussions in rural communities as they explore their past, present and future.
"Mass humanities creates opportunities for the people of Massachusetts to transform their lives and build a more equitable Commonwealth through the humanities," said Jen Atwood, Mass Humanities Program Director. "We're bringing Museum on Main Street, an exciting partnership with the Smithsonian, because Mass Humanities believes that small local organizations are essential to creating positive change for their communities."
Over the past year, the RFPL received extensive training from the staff of Mass Humanities and the Smithsonian, along with a $10,000 grant from Mass Humanities to develop public events during the exhibit, which will be on display through Jan. 28.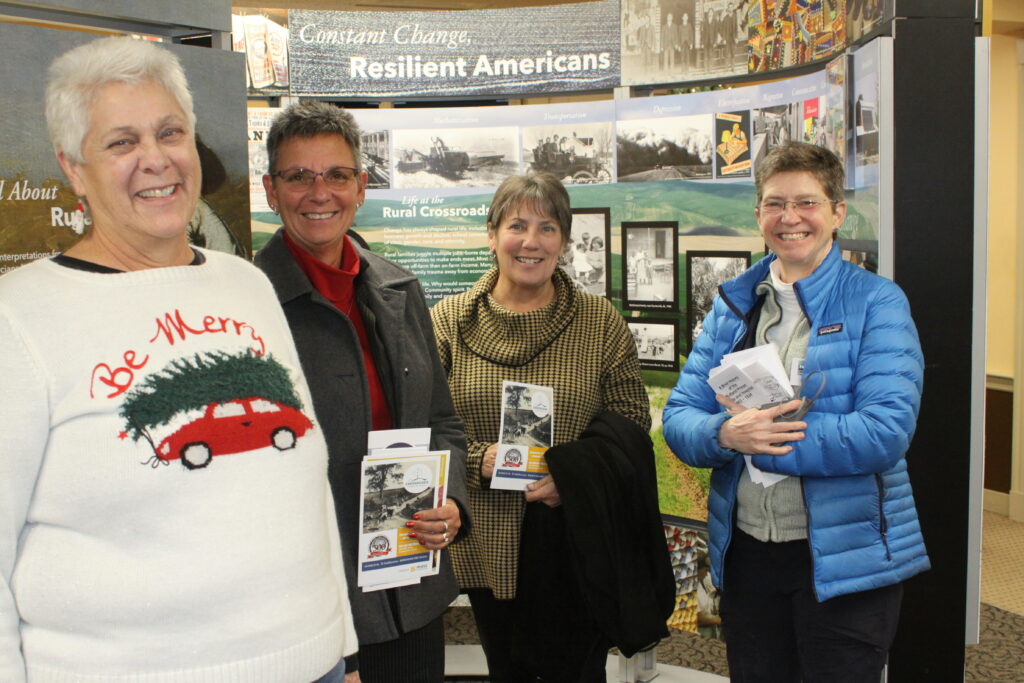 ---
The RFPL has developed programming that will highlight Rutland's land, people, identity, persistence, and change.
"Now that it (MoMS) is here, I'm really excited about it," said Kerry Remington, Director of RFPL. "We have six really awesome programs that we have designed around Rutland. I'm hoping we're going to be very busy and people are going to continue to come to our library and see our fabulous display in conjunction with the Rutland 300th Committee. This (exhibit) is an awesome way for the town to close up its 300th Anniversary celebration."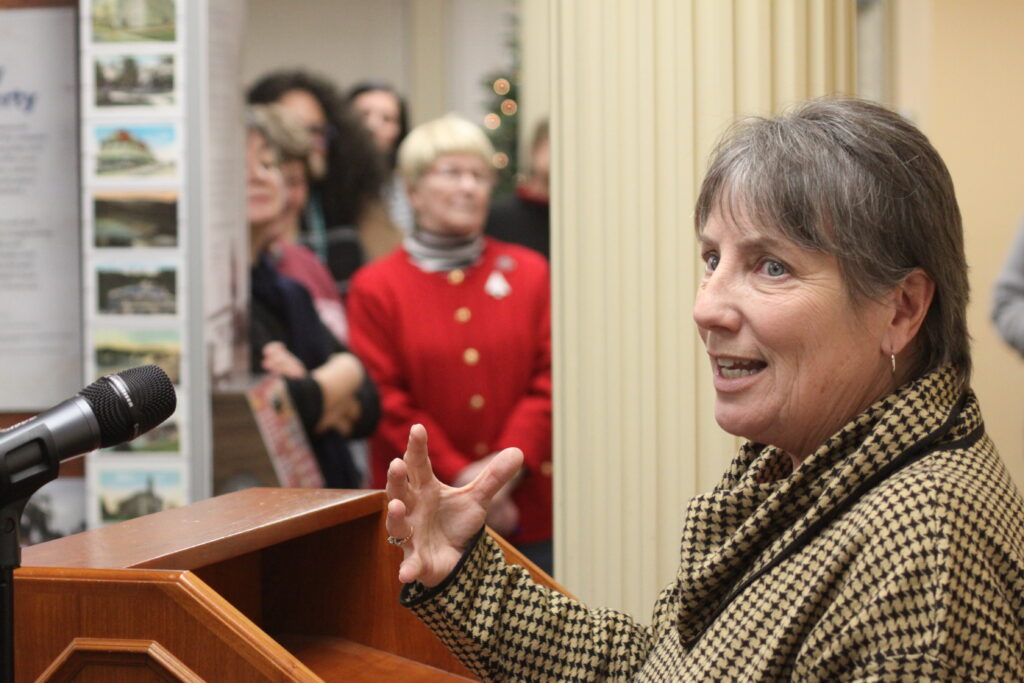 ---
Sen. Anne Gobi said it was fantastic that MoMS has come to Rutland and dovetailed with the town's 300th Anniversary.
"What a great way to end the year," said Sen. Gobi, who co-chairs the Rural Caucus in the Senate. "There is nothing more important than understanding how important rural America is as well as the arboreal areas of Massachusetts. So often we forget what's important in our own backyard and to have this exhibit here really shines a light on what is going on (in rural towns)."
Gobi continued, "Rutland is a community that anytime it's faced with a challenge, the people here know how to rise to the occasion, and do what needs to be done–and they've done that again with this exhibit. So I'm excited to have it. I'm looking forward to seeing the rest of it and hopefully, more and more people will see it."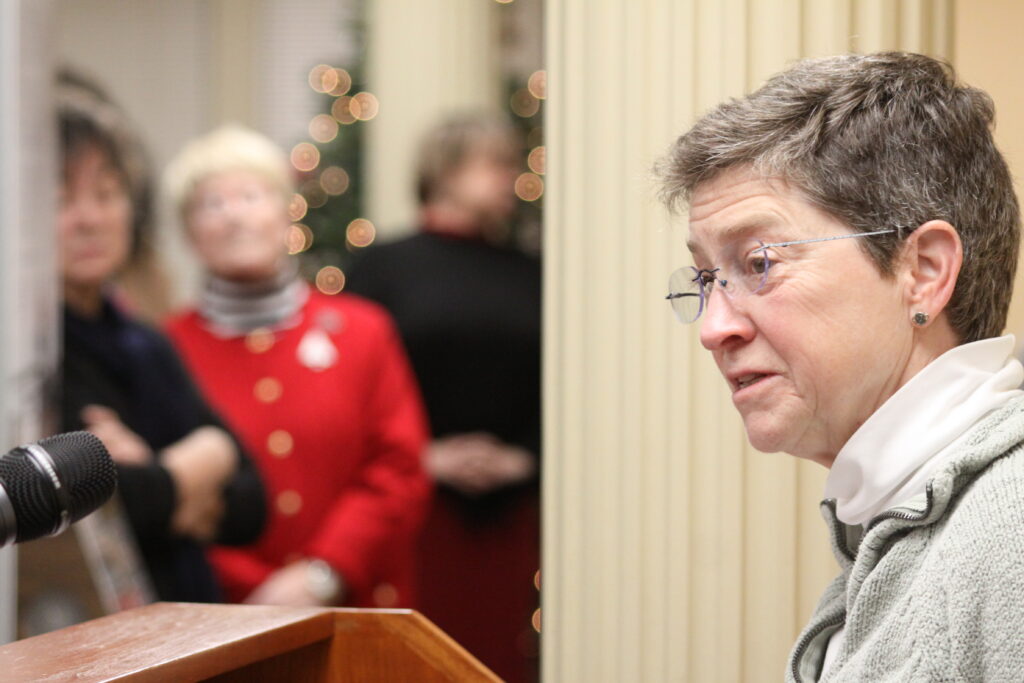 ---
At the reception, Rural Policy Advisory Commission member, Trish Settles, discussed some of the challenges and opportunities that rural Central Mass communities face today.
"I am so happy that Mass Humanities pursued this exhibit and partnership with the Smithsonian," said Settles. "There are 170 communities in Massachusetts that are considered "rural" and the rural culture of Central Mass is a very breathtaking environment. We have full potential for participation in the movements towards small scale farming; locally made food and beverage products; where strong small businesses and economic sectors are different from those inside the Route 128 Beltway."
However, Settles pointed out that rural towns still face many obstacles, and exhibits like MoMS shine a light on the struggles of rural Massachusetts.
"The median income is higher in urban areas and metropolitan Boston, and while the cost of housing is less out here, the cost of transportation makes those housing costs and the cost of living higher in a lot of rural communities," said Settles. "The average earning job in Franklin County is 40% of the Boston area. So we continue working with our legislative rural caucus, asking them to consider the rurality factor when it comes to making decisions in the Commonwealth."
Launched in 1994, MoMS is a Smithsonian outreach program that engages small-town audiences and brings revitalized attention to underserved rural communities. The program partners with state humanities councils like Mass Humanities to bring traveling exhibitions, educational resources and programming to small towns across America through their local museums, historical societies and other cultural venues.
Sponsors for the tour include: Big Y, Blue Cross Blue Shield, and New England Biolabs Foundation.
For further information, contact Jen Atwood at jatwood@masshumanities.org.