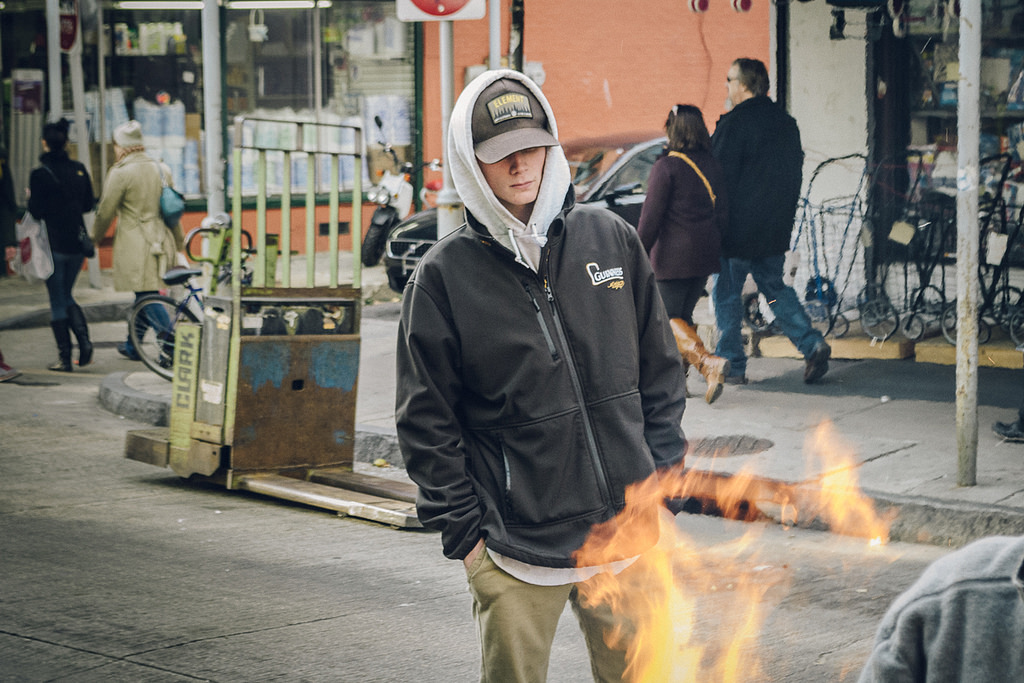 In a previous post, I discussed how approximately 9 out of 10 poor Americans are patriotic; despite facing very difficult circumstances and a system that often seems to care little for them, they believe in the greatness and even superiority of the United States. I offered some answers as to why based on extensive research in Alabama and Montana and in-depth interviews of 60 people who, though struggling in financial terms, shared a love of country. The discussion drew from my new book, Broke and Patriotic: Why Poor Americans Love Their Country (Stanford University Press 2018).
Not all the people I met were intensely patriotic, though. By design, I also looked for people who could give me a different perspective. I spoke with two people in Birmingham, Alabama:  Jake, a 24 year old white male just out of jail and sitting in a bus station, and Michelle, a 50 year old African American woman who quit working at McDonalds after 21 years and was now living in a women's shelter. Another was Kevin, a young white male in Billings, Montana working seasonally in construction and whom I met in a laundromat (all names have been changed). The goal was not to generalize from the three interviews but rather to identify key sentiments and ideas. Why did they feel unattached to their country? What feelings did the United States evoke in them?
Cynicism and disappointment
The main themes were cynicism and disappointment. They described with scorn the country, its ideals, and those who believe in them. Jake was perhaps the most direct:
I just don't like the connotation of saying like, you know, we're the greatest country on earth…that makes me think about preppy guys at school that play football and shit, you know? Greatest country on earth: these guys suck…this country is second place; this country is third place.
He talked about feeling apathy toward the political system, and of how the American flag reminded him of "bullies…yeah, yeah. And the way we are about wars—'F with us and you'll find out what happens.' So much for the most generous country on earth!" He recalled the pleasures of disrespecting the flag with his punk bandmates.
When asked about the national anthem, he described it as annoying, "'cause it's an annoying song." As to fighting for the country, he dismissed the concept outright: "I value my life much more than the idea of, of you know, utopia America…Kinda like the Desperate Housewives picture of living…it's kind of disgusting to me."
America as utopia: thousands of miles away, Kevin echoed the same idea. Those who are poor and believe in America, he reasoned, "are buying into what America used to be…that 1950s idyllic…idyllic suburbia white picket fence." As to those who feel America is God's country, he reminded me that Thomas Paine was not a Christian, and that Thomas Jefferson extolled the virtues of a separate church and state. Perhaps life was good in the 1950s, he said, but not now.
A struggle for survival 
What is life like now, then? It's primarily a struggle for survival. As Michelle put it, "If it was up to me, personally, I would go to another country." She was fed up with working so hard and still having no money: "Other states has [sic] better jobs than in the United States". If her kids were to "decide to get up and we all ship away, that's what we…that's what I prefer to do." Her job as a manager at a McDonalds paid so little that she, and her entire crew, went on strike and walked off the job.
All three described a country in decline, one of broken promises and people hurting. There were strong emotions and intensity in their words. As it turns out, however, they were not necessarily complete outliers: their more patriotic counterparts also at times voiced worries about the direction of the country. Several lamented the poverty afflicting so many Americans. Fiona, a white middle-aged woman in a Montana laundromat, stressed how "we have starving children right here in America that need to be taken care of." Sitting next to her, Oscar, a Native American elder, agreed: "We've got kids over here," he said, "that are starving to death, ain't got no family, ain't got no money." Indeed, as Alicia, a thirty-year-old black woman in a homeless shelter in Birmingham working on her GED, put it, things seem to be falling apart. She worried that the American people had lost their way, and that, as several others also felt, the "whole nation should get back to the Bible and do what God tells us to do."
By and large, America's economically worst-off are extremely patriotic, but there are doubts, resentments, and even fears. As I left my interview sites, I wondered who was more accurate: the cynics and disillusioned, or those who still believe, wholeheartedly, in their country? Will the power of America's promise eventually die out, as inequality and disparities continue to rise? Or will America return to its former glory? In my next post, I turn to Europe for some comparisons and final insights.