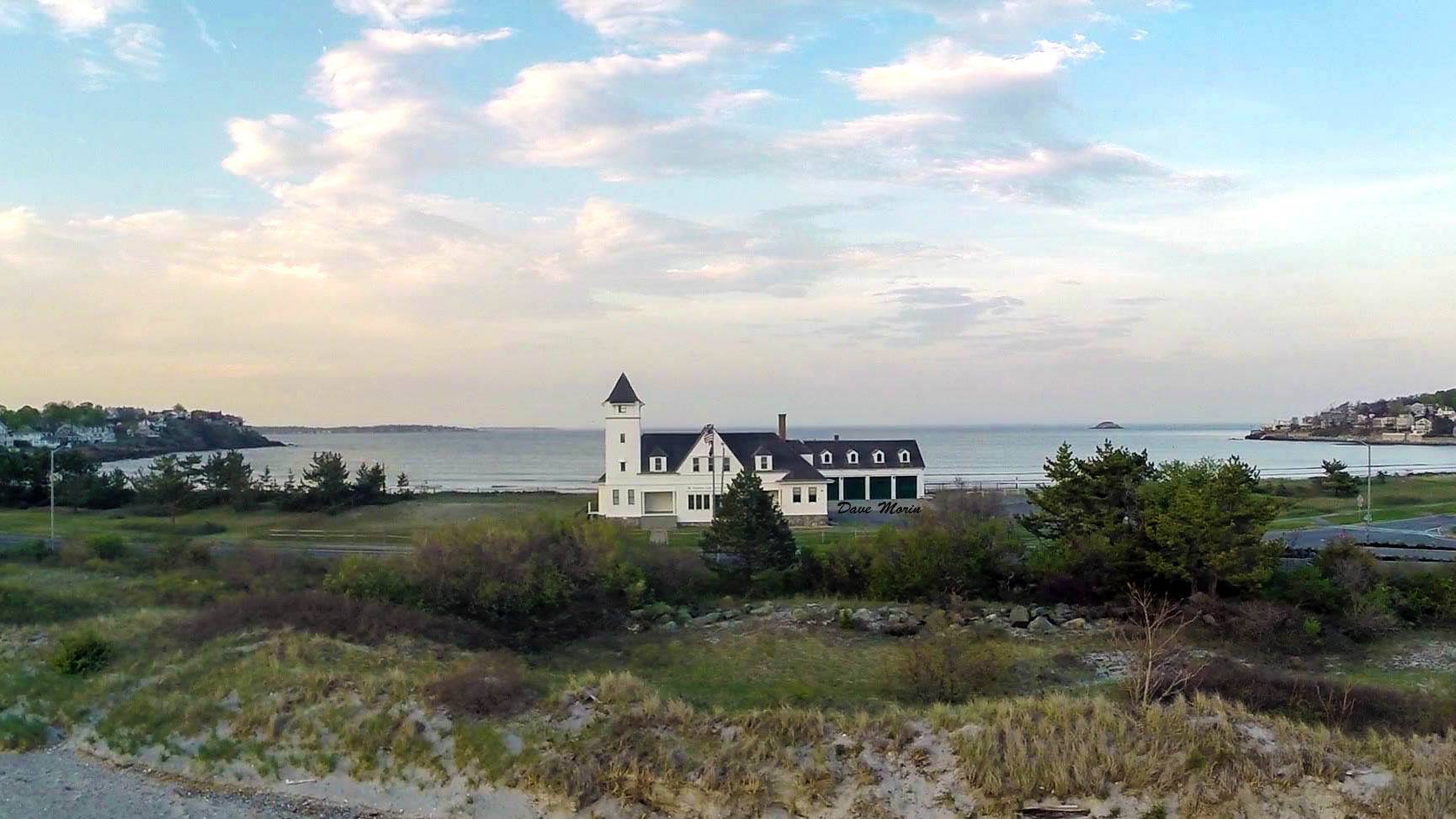 By Jeff Musman, former Mass Humanities Board Member
2019 Governor's Award in the Humanities Honoree
When I drive home from Boston and cross the mile-and-a-half causeway onto Nahant, it's like entering a different world: a magical place, a fairy land, the transition point from chaos to calm. The island of Nahant is a refuge for me and its other residents, as it is for lots of wildlife. It's been this way since I moved here 45 years ago, as it was long before I arrived, and I hope it will be far into the future.
Just out of law school and working at a firm in Boston, in 1974 I moved to Nahant with my wife at the time, two Samoyeds, and one Weimaraner—we needed more space than what we could afford in Boston. The dogs insisted. We stumbled upon Nahant quite by pleasant accident. We found ourselves in a rural village, both literally and figuratively within sight of the Boston skyline. We rented a house on Desmond Drive, at the very end of a dead-end street. We soon met the Desmonds across the street, the Desmonds down the street, and the Desmonds up the street. There were no sidewalks. Dogs could roam free…well almost free. The across-the-street Desmonds kept a flock of geese and duck that patrolled the neighborhood and terrorized and herded the dogs. It's only they who truly roamed freely.
You're surrounded by water on Nahant, with the causeway, known as the Lynnway, being the only way out. At one square mile, Nahant is the smallest island in Massachusetts. "On Nahant" is just as commonly said as "in Nahant." Is Nahant an island? Sometimes, although technically it's not: it's a "tombolo," a bar of sand or shingle joining an island to the mainland. Today it's a peninsula connected by the man-made causeway started in the 1830s, running the length of Long Beach (as distinguished from Short Beach, about a quarter mile down the road). Before that, you could come here by steamboat, or across at low tide when that mile-and-a-half stretch becomes a land bridge. In the early twentieth century the trolley from Lynn provided easy transportation over the land bridge. Before that you were crossing it by foot, on horseback or horse-drawn wagons.
In the 17th century, after most of the trees had been cleared for building and heat, farmers would lead their cattle onto Nahant at low tide and let them graze for the day, using the ocean as a fence.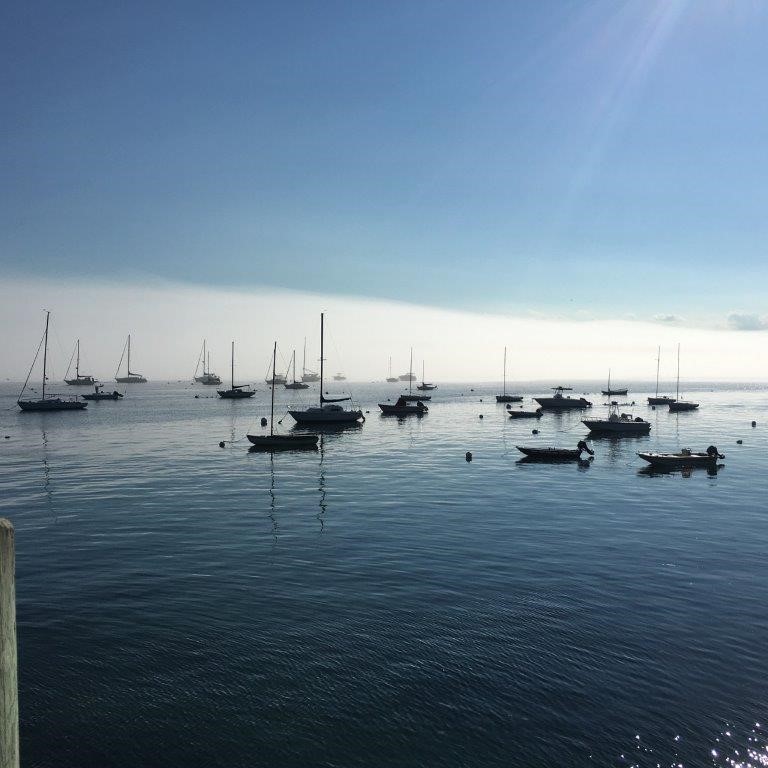 Fictional stories about "ice kings" abound these days, but later in the nineteenth century there lived in Nahant one Frederic Tudor, who made his fortune selling ice internationally, and he actually became known as the Ice King. He was, at one time, one of only three land owners of the island and it was he that set about reforesting Nahant, planting orchards and other trees throughout the island. He dedicated a portion of his land to create Maolis Garden, a "public" space that residents could pay a small entry fee to enjoy. The name comes from Siloam, a town mentioned in the New and Old Testaments, said to have a fountain to which Jesus sent a blind man to wash his eyes and regain his sight. Why the Ice King selected that name, spelled backwards, we'll have to ask someone more knowledgeable. Luckily, there are many people like that here.
Henry Wadsworth Longfellow summered in Nahant and wrote in his letters about Maolis Garden. U.S. Senator Henry Cabot Lodge had an estate nearby. Many other notable people have lived in Nahant as well, many of them not named Henry. The most notable person at the moment is Calantha Sears. At 97 years of age, Calantha has a mind that most of us youngsters can only wish we had. Her knowledge of Nahant is encyclopedic.  Walk down any street on Nahant with her and she'll tell you who lives there now, who lived there before, who lived there before that and what was there before anyone lived there.
In 1996, Nahant was in a financial crisis. Town Meeting considered selling the school that had been abandoned in 1982 when our 7th-12th-graders started being shipped to Swampscott for their education. They wanted the Nahant Historical Society to inspect the old school to see if there was anything worth saving before the school was sold and the building demolished. Under the shadow of the swinging wrecking ball, enter Calantha Sears and her "loyal few" that made up the Nahant Historical Commission and the Nahant Historical Society that Calantha had helped found years earlier. With her mentee, my partner, Lynne Spencer, they decided that it all must be preserved, the entire building. And it was. Today the old school has been restored and put into productive re-use as a thriving community center run by the Nahant Preservation Trust, the nonprofit created through the efforts to save it. It has received multiple preservation awards and contains the nationally recognized, award-winning Nahant Historical Society Museum.
Why am I telling you all this? Because it's stories like these that Mass Humanities preserves, fosters, and helps tell the world about. I support Mass Humanities because local history like this, which you can find literally everywhere in Massachusetts, matters a great deal. It makes life more navigable, and more enjoyable. What would science be without the humanities? What would art be without the humanities? Politics? Democracy? The answer is unimaginable, almost.
Come visit Nahant, and read about it, and marvel at it like I do. There are many more stories, and many excellent sources for them, which can be found at the websites below. (I highly recommend Nahant on the Rocks.)
http://www.nahanthistory.org/giftshop.shtml#gpm2_2
http://www.nahantpreservationtrust.org/